More than 1,600 county lines drug dealers arrested in a week, as police warn life of violent crime is 'not like Top Boy'
20 October 2023, 00:31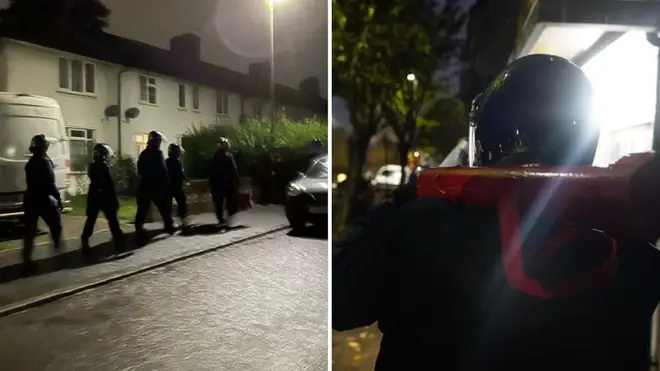 Police have arrested 1,600 county lines drug dealers in a week and seized Class A drugs worth £1.2 million.
Officers across the UK also took around the same amount in cash and seized more than 100kg worth of cannabis during the operation to tackle big city dealers working in smaller towns and rural areas.
County lines gangs often use young and vulnerable people to transport their drugs to these areas. Police referred 710 people, including 58 children, to safeguarding services as part of the operation.
Officers closed down 250 phone lines used to sell drugs and seized 458 weapons, including 33 guns, 377 knives, three crossbows, 21 batons and 28 knuckle dusters.
Some 290 people were arrested in London alone, as Met Police officers shut down 92 lines, seized more than £200,000 in cash and took nearly 17kg in drugs. Officers in London also confiscated 56 weapons, including 17 guns.
Read more: Children as young as nine forced to run drugs for gangs as Govt told to treat exploitation 'like terrorism'
Read more: Gangs grooming children as young as 7 to deal drugs and rob people, under threat of violence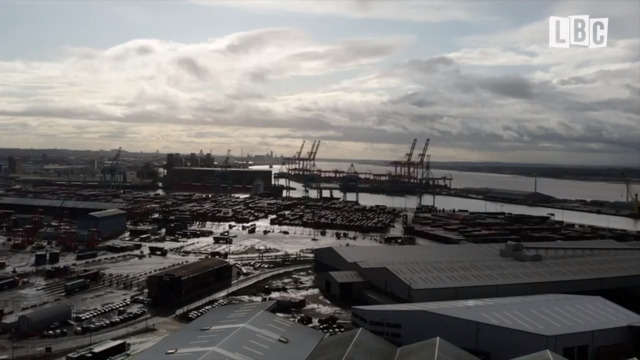 County lines gangs exploiting children as young as eight, LBC finds
National Police Chiefs' Council lead for county lines Commander Paul Brogden said: "County lines drug dealing destroys lives, and we are committed to tackling the supply of illegal drugs, and the exploitation and violence that is frequently associated with it.
"Our message is clear to anyone running county lines across the country - we will be relentless in our pursuit of you, we will shut down your county lines, we will take drugs off our streets, and we will rescue those who are being exploited by you."
Police have closed 4,755 lines since 2019, made 14,887 and referred 7,267 children or vulnerable people to safeguarding services.
Mr Brogden warned that doing county lines work is not like the Netflix TV show Top Boy.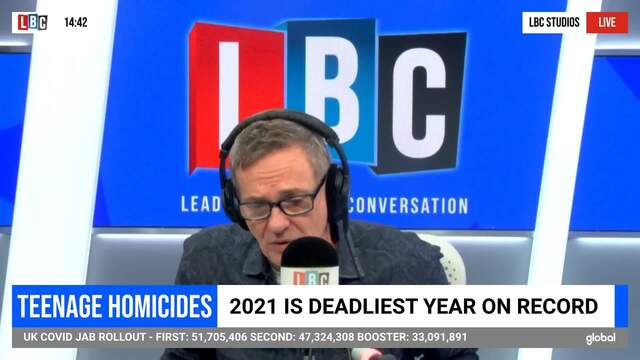 Ex-county lines operator tells LBC why he got recruited
"Series such as Top Boy glamourise what is effectively a life of crime, this is violence, this is exploitation," he said. "This is not being a gangster, it's about being exploited and being drawn into a life of crime, often that ends in misery.
"It's incredibly violent. It's an unsafe place to be."
Police are working with prisons to clamp down on some county lines that are being run from inside jails.
"We've seen criminals evolve and some of these lines are now controlled within prisons.
"So obviously we are working with the prison service to make sure that we also investigate county lines that may have a footprint in prisons as well," he said.
Home Secretary Suella Braverman accompanied officers from West Midlands Police on raids in Coventry as part of the week of action.
The operation saw cannabis with an estimated street value of £850,000 seized, including more than 850 plants and nearly 6kg (13lb) of dried cannabis recovered.
Ms Braverman said: "We know that drugs, whether it's class A - cocaine or heroin or crack cocaine - or cannabis, cause extensive misery and devastation to communities and individuals and we're determined to stamp it out."