Gangs grooming children as young as 7 to deal drugs and rob people, under threat of violence
11 September 2023, 08:58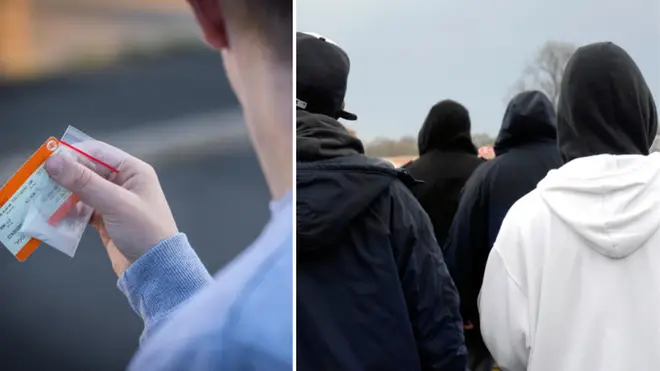 Gangs are targeting children as young as seven in a bid to force them to deal drugs and carry out other criminal activity on their behalf.
Often it is through social media apps like Snapchat and Discord, with reports of fake 'job adverts' encouraging them to sign up for work that will ultimately lead to grooming and criminal exploitation.
Some 41% of all cases of suspected modern slavery in the UK last year involved children.
More than 7,000 cases were reported through the national referral mechanism, but experts fear that is just the tip of the iceberg.
Sarah Parker, from Liverpool-based anti-child exploitation group Catch-22, told LBC: "Increasingly we're seeing younger children being drawn in by gangs - especially online in terms of online exploitation. The largest growth is in the abuse of children aged seven to ten. So, children in primary school.
"They might be being bullied, going through a hard time, and [the gangs] manage to gain a child's trust. They might be really financially stretched and aware of the impact of the cost-of-living crisis having on their family - and they feel they need to contribute, to help, and the opportunity is made for them to make money.
"Sometimes that can just be a social media ad - something will pop up on their Snapchat. Other times they're blackmailed because they've sent an indecent image while thinking they're in a loving relationship. They may be groomed through a gaming platform like Discord and then they are de-sensitised and coerced into sending explicit images and videos and then they can be used to blackmail them into sending more. And then they're exploited."
Read more: The 'fake trade' run by gangs where exploited workers escape via tunnels and leave shoppers trapped behind shutters
Read more: Teachers who fail to report grooming gangs 'face jail' under new plans in new drive to protect children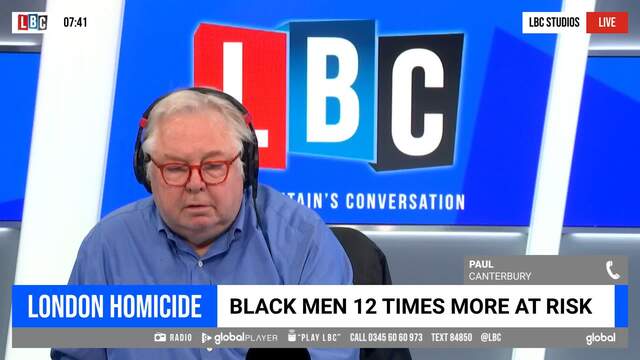 Being part of a gang was a 'relief to the pain' this caller felt as a child.
Of those cases involving children reported last year, 80% were boys and most were victims of criminal exploitation (3,013) – something that rose 9% on the 2021 figures.
There are two nationalities that make up the vast bulk of these cases. The biggest number is Albanian children (4,600), and then UK children (4,100).
County Lines is a major driver of the exploitation, but it can be on a number of different levels. Sarah added: "Sometimes the children's bank accounts are being used for financial exploitation - the money has to go somewhere, so it might be laundered. Children may be asked to hold onto weapons, drugs, there might be shoplifting to order, so stealing mopeds or bikes and stuff like that - to order - so there's a range of ways children may be abused and exploited.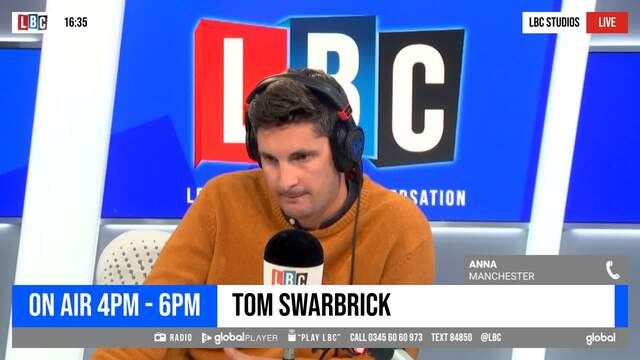 This teacher reveals students target Y7s to join drug gangs
"They are tremendously innovative. In the pandemic we saw all kinds of really different, unusual and creative ways of exploiting children. In the same way you could order your takeaway to be delivered, you could order your drugs to be dropped to your door by a young person wearing a high vis jacket - but actually they're just an exploited child.
"We are seeing job ads appear on social media. They are very slick sometimes, look very professional. There is no clear explanation of what a child might be doing or what that might involve. They are then asked if they want to earn some money, and that can be considerable amounts of money for a child. In fact, what they're doing is criminal, but they don't realise and sometimes it's too late once they've got involved.
"Sometimes children are going to school without enough money for a school dinner or without having had any breakfast, and sometimes this comes cheap for criminal gangs because all they need to do is offer the child something to eat when they've got an empty belly and just ask for a favour in return.
"And so, increasingly because children are in a more difficult situation, they might have less parental supervision because of working hours of their parents etc - so they are much more susceptible to the offers that seem really helpful, and just don't understand the dangers. And then someone will turn round and say 'right, now you owe us, because look at all the stuff I've given you'."
A victim of exploitation said he found himself hooked on drugs at a young age and had to deal to fund his habit. LBC News has agreed to keep his identity secret but will call him 'Jake'.
Jake said: "I told them I don't want the drugs anymore and they said "I don't care you don't want them; you still need to keep doing what you're doing. So, the quantities of weed started doubling, tripling, crazy amounts of weed, way too much for me to handle and I'm still not being paid for my time. It was just, take this, go to XYZ, find the people, I want the money for this in three to four days, do what it takes, otherwise. you know what's going to happen to you.
"Some other people came into town from Liverpool, came into the town and started taking things over. They heard what a good dealer I was, and that I don't need much sleep and I don't need paying. I was basically their puppet, and they could really control me. Every time there would be a new group, it was a given, almost lie a part of a contract, I was to work for them. Do their business for them."
Jake added: "I'm being robbed left right and centre. Everyone just wanted me to do the job. I'd go back to the trap house and take a beating; you've got work to do… no recovery time. Every time I was close to paying off my debt to them, I'd be robbed with large amounts of cash on me… the first time I was stabbed in the arm and then it was an acid attack. It's taken two years to recover.
"It comes down to the fact Id made me so valuable, too valuable to these people. I was scared of being hurt or dying."
Jake has since managed to put his horrific past behind him, but said he is still haunted by the threat of gang violence.
"I do not live a normal life. I'm constantly looking over my shoulder, can't go out, can't go to a pub, I have good friends but it's not nice having to be careful where I go - even my day-to-day job I can't leave the building for risk of being seen. I still get threats, am still on edge, but it motivates me to make a difference."
Grace Robinson, an expert witness from Blackbox Research and Consultancy, which supports victims of modern slavery, said it was "standard" for children being exploited to be "heavily controlled", with "violence inflicted on them".
"What's different in Jake's case, and [something] we're seeing more and more, is that he was being sold as part of the network when different networks coming in. Some were local to his home, then others from London come in, then a Scouse threat, and then the final one was an Albanian group which he'd never have any kind of link to Albanians. Real typical slavery being sold as part of that network.
"There were so many missed opportunities to help Jake. He told teachers what was going on, begged them for help and they ignored him. The number of times he must have presented at hospital with stab and acid wounds. Police response - nonexistent.
"We really need to focus on can we decriminalise cannabis. Why's a kid being arrested at school and dragged off the premises - how stigmatising is that. It's education and accountability instead of different professionals not accepting responsibility in actually supporting children."
Ghislaine Sandoval, a solicitor for Hodge Jones and Allen who deals with young victims of exploitation on a regular basis, said that youth robberies were a big issue in London, and seem to be on the rise.
"That is a big problem because the defence of modern slavery is not actually available to the offence of robbery, which is a big problem that we're seeing at the moment," she said. "
There are people recruiting youths for robbery offences, but the problem we then have as youth practitioners is that defence isn't available to them as modern slavery.
"Unfortunately, my experience with the police with modern slavery victims is rather disappointing. They often have a poor attitude and a pessimistic approach to these kinds of cases. When we arrive at a police station it may be very clear early on that a suspect is a victim of modern slavery... unfortunately they often don't take it seriously. These people are victims and are supposed to be treated as victims and shouldn't be punished.
"There needs to be a lot more training and awareness about modern slavery, and not just the training but it needs to be taken seriously. We often disappointed with how the police treat these cases. We need training of teachers, transport staff, and an approach that it's a serious matter."