18 female prison officers had affairs with inmates at one liberal jail where prisoners live in 'communities'
30 March 2023, 06:17 | Updated: 30 March 2023, 07:10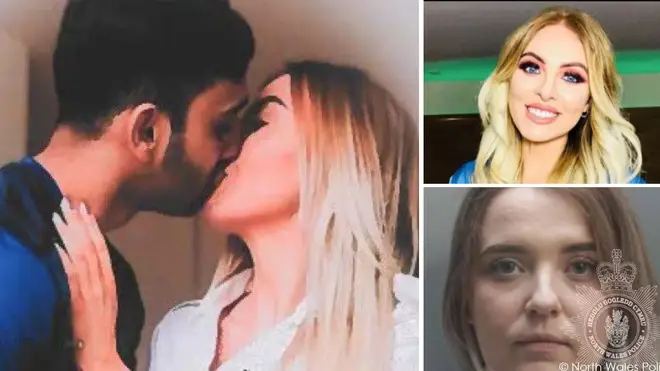 Eighteen female prison officers had relationships with inmates at one liberal jail over a six-year period, new figures show.
The prison staff, a mixture of full-time employees and contract workers at HMP Berwyn in north Wales, have been sacked or quit their jobs after their affairs were discovered, according to a freedom of information request by the Telegraph. Three were put behind bars themselves after being found guilty of misconduct in a public office.
The prison, which only opened in 2017 and is the UK's biggest with 2,000 staff, has a more liberal approach than most British jails. Inmates are given laptops when they arrive, they live in 'rooms' rather than cells and prison blocks are called 'communities.
The head of the prison officers' union said the female staff were often deeply inexperienced, poorly trained and not vetted properly before being recruited - leaving them open to corruption. Staff are often recruited centrally via Zoom interviews and assessment tests.
Some 36 female prison officers across the service have been sacked over the past three years, nearly double the 19 recorded over the previous 36-month period. The Ministry of Justice said this was driven by a crackdown on the relationships, with more resources now given to the hunt for corrupt officers.
Prisoners can use relationships with officers to get them to bring in drugs, phones and weapons and other illegal items.
Read more: Women prison guards at same jail sentenced for affairs with inmates as colleagues get training to stop corruption
Read more: Prison officer jailed for 12 months after 'inappropriate' affair with inmate
Ayshea Gunn, 27, an officer at Berwyn, was jailed in 2019 for a year after having a relationship with inmate Khuram Razaq, during which they swapped sex videos and inappropriate pictures, and she took a photo of them kissing while she was on duty.
She put the photos online, which led to her being caught. Prosecutors found she sent him more than 1,200 messages, bought him clothes, placed bets and smuggled a smartwatch behind bars for him.
Another Berwyn officer, Emily Watson, 26, was jailed after performing a sex act on prisoner John McGee twice in his cell and having sex with him. An investigation was launched after colleagues became suspicious of how much time she was spending with him, leading to them being found out.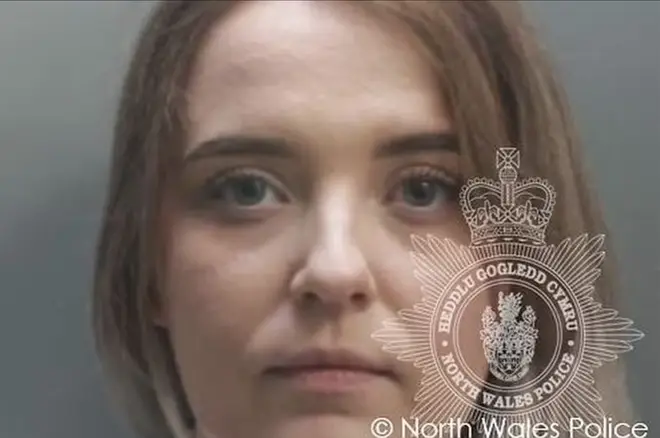 Jennifer Gavin, 27, took £150 to bring a phone into prison, which she used to communicate with Alex Coxon, a prisoner. She sent sexually explicit videos of herself to him on the phone and was jailed for eight months.
Of the 18 prison workers who were found to be in relationships with prisoners, four were prison staff who were fired, two were sacked by partner agencies like the NHS, three were prison staff who were resigned and nine resigned from partner agencies.
Mark Fairhurst, general secretary of the POA, said: "It's inexperienced staff being conditioned by very experienced prisoners. The initial training they receive on corruption prevention is not fit for purpose combined with a low wage and high cost of living. It is tempting for people. We need to toughen up recruitment procedures."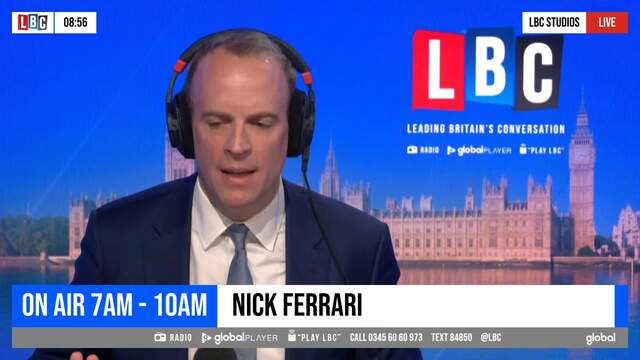 Justice Secretary and Deputy PM Dominic Raab stresses the need to ban prisoners from marrying
He said that the number of inexperienced prison officers in frontline roles had gone up due to staff shortages. Female prison officer numbers have gone up by 27% over the past five years, with women now accounting for 42% of staff after a diversity drive.
The prison service said: "The vast majority of Prison Service staff are hardworking and honest but we are doing more than ever to catch the small number who break the rules."