Donald Trump told to 'stop giving speeches' from the stand as he gives evidence in fiery civil court appearance
6 November 2023, 16:21 | Updated: 6 November 2023, 17:31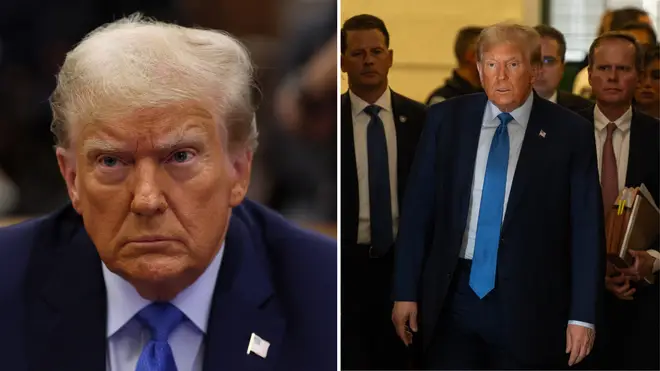 Donald Trump has been told to "stop giving speeches at the stand" by a New York judge as the former president battles a civil fraud trial threatening his real estate empire.
"Please, just answer the questions, no speeches," Judge Arthur Engoron told Trump as he gave evidence.
The former president is accused of significantly inflating the value of his real estate empire by over $2 billion (£1.65 billion) so he could secure more favourable bank loans. He denies any wrongdoing.
He had appeared in court last week where he was fined $10,000 (£8,200) after he was deemed to have personally attacked court staff in the trial, breeching a gag order.
It comes after his sons, Eric and Donald Jr, gave evidence to the trial last week.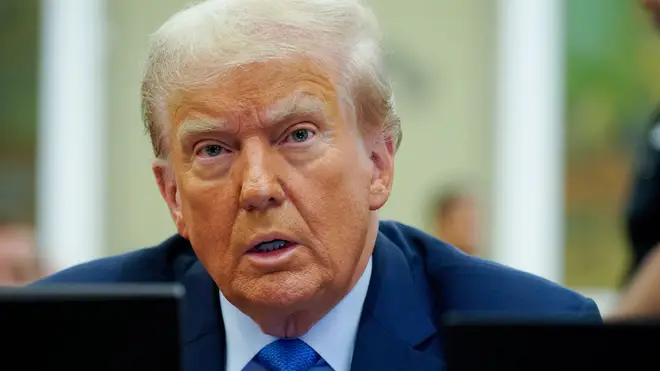 Read More: Donald Trump arrives in court ahead of evidence to civil fraud trial
Read More: Trump lawyers barred from commenting on trial judge's communications with staff
Trump, who is currently the leading Republican 2024 presidential candidate in the polls, labelled the situation "unfair" outside the court.
"These are political operatives that I'm going to be dealing with right now. You have a racist attorney general who's made some terrible statements and you see some more that came over the wires today.
"It's a very sad situation for our country. We shouldn't have this. This is for third world countries. And it's very unfair. It's very unfair."
During today's court proceedings, Trump hit out at a Democrat prosecutor.
He was asked by the attorney general's office about what had happened in July 2021 when control of his trust was transferred to Donald Trump Jr.
"You and about every other Democrat district attorney... US attorneys etc were coming after me from 15 different sides," Trump responded from the stand.
"All democrats, all Trump haters, all cases that are not good, inappropriate and not good. Weaponisation, they call it."
Trump then hit out at the judge. "I'm sure the judge will rule against me because he always rules against me.
"You can attack me, whatever you want, just answer the questions," Judge Engoron told the former president.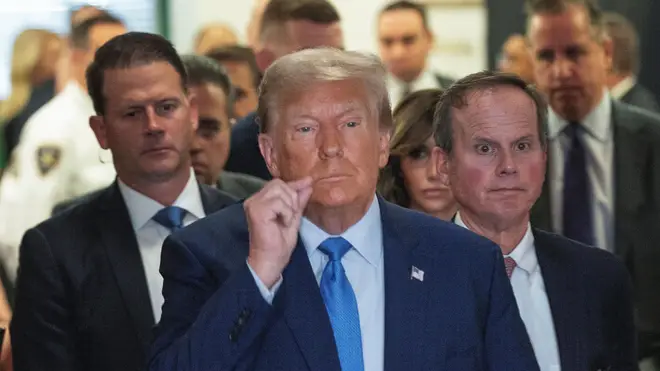 Read More: Judge orders anonymous jury for trial in Trump defamation suit
Read More: Appeals courts temporarily lifts Trump gagging order as he fights restrictions
When prosecutors asked Trump how his business' financial statements were prepared, Trump shifted the blame to the company's accountants.
"All I did was authorise and give people whatever was necessary for the accountants to do the statement," he responded.
This was a similar response exercised by his sons when they gave evidence last week.
He also claimed that his properties were actually undervalued, rather than overvalued as prosecutors claimed.
Trump said his Florida estate Mar-a-Lago and golf courses were worth more than stated in financial documents.
The former president said his 'Trump' brand also made the value of his assets higher than stated.