Sunak calls emergency Cobra meeting to address 'accelerating' terror threat in UK amid Israel-Hamas conflict
30 October 2023, 12:18 | Updated: 30 October 2023, 12:20
Rishi Sunak is to hold an emergency Cobra meeting today amid fears of an "accelerated" terror threat in the UK.
The Prime Minister will meet with police, national security officers and Home Secretary Suella Braverman on Monday to ensure Brits are "safe and secure from the threat of terrorism", Whitehall sources said.
It comes amid fears that the ongoing conflict between Hamas and Israel could increase the terror threat in the UK.
Metropolitan Police Commissioner Sir Mark Rowley warned on Sunday that terrorism is being "accelerated" by events in the Middle East, as he raised concerns about "state threats from Iran".
"This is a particularly challenging time – an overlay of threats. When you've got state threats from Iran, you've got terrorism being accelerated by the events, and hate crime in communities," he told Sky News.
The terror threat level in England, Wales and Scotland currently sits at "substantial", which means an attack is likely.
However, Education Minister Robert Halfon refused to say whether the threat level might be raised.
The threat level was last dropped from "severe" in February, meaning an attack is highly likely, and has stayed the same since.
It coincides with fears about instances of anti-Semitism increasing in the UK.
Read more: 'Europe is the next stop' Jerusalem Deputy Mayor warns of rising anti-Semitism as Muslim crowd storms Dagestan airport
Read more: Hamas blocks exit of foreign nationals, US says, as Israel insists rescuing hostages 'top priority' in ground operation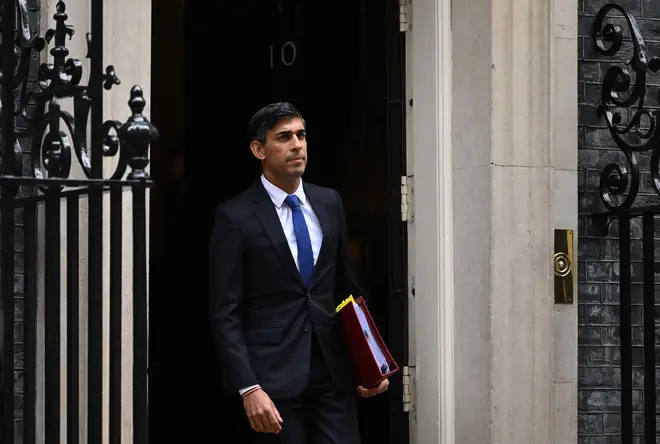 The Deputy Mayor of Jerusalem told LBC's Nick Ferrari at Breakfast on Monday that Europe is the "next stop" for anti-Semitism after an 'anti-Israeli mob' stormed Dagestan airport on the weekend.
"Unfortunately we're seeing this now develop in all the major capital cities and what you have to ask yourself is: who are the police protecting?" she said.
"We're the first stop on the tour of global Jihad.
"Europe is the next stop and I think the UK has a big problem on its hands".
While Mr Halfon told LBC it is a "fearful time" for British Jews as tensions have risen since the attack in Israel.
He said there are "ever-increasing incidents of antisemitism on campus".
Thousands of protesters attended a pro-Palestine march in London on the weekend, which saw nine people arrested - some which are being treated as suspected hate crimes.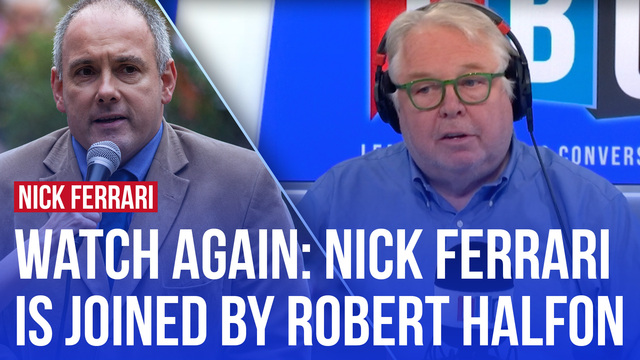 Watch Again: Nick Ferrari is joined by skills minister Robert Halfon | 30/10/23
Meanwhile Foreign Secretary James Cleverly is today in Abu Dhabi to discuss getting humanitarian aid into Gaza and helping civilians - including British nationals - leave.
It comes after Mr Sunak said last week that around 200 British citizens in Gaza had been in touch with the Foreign Office to ask for help, since Hamas launched its attack on Israel on October 7.
He said the Government would do "everything we can to get our nationals out" as they remain "very keen" to help evacuate Brits trapped in Gaza.