Amber list 'update': What are the quarantine rules for travellers?
17 June 2021, 15:44 | Updated: 24 June 2021, 20:36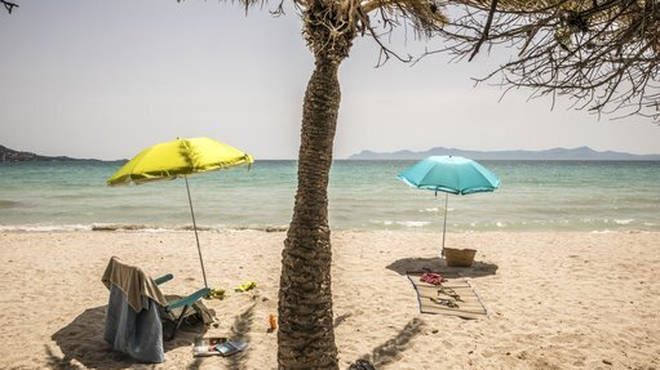 The UK Government has announced it plans to change the quarantine rules from amber list countries for fully vaccinated Brits.
Since May, foreign travel has been allowed - but not without strict rules, regulations and complications.
The government set up a so-called "traffic light" system to help travellers identify the places they could and could not travel to, with the list being reviewed every three weeks.
When holidaymakers were first allowed to go abroad again, many opted to visit places like Portugal, which at the time was added to the green list.
However, weeks later, it was moved to the amber list with just a few day's notice, leaving holidaymakers scrambling to get home in time to avoid lengthy quarantine periods.
Read more: UK travel list update: Which countries are now on the green list?
Read more: Ibiza, Majorca and Malta added to England's travel green list
Airlines and travel operators have been putting mounting pressure on the Government to consider scrapping quarantine rules for those who have received both jabs.
Transport Secretary Grant Shapps has now announced that this is the "intention" of the government, but has given few details about when this will happen.
Here, we take a look at the proposed new rules - and what it would mean for travellers.
What are airlines saying about the UK traffic light system?
After almost a year of grounded flights and travel disruption, airlines are urging the Government to relax some of the restrictions in place for foreign holidays.
Ryanair has launched legal action against the UK's travel policies, along with Manchester Airports Group (MAG). Other airlines are expected to join the legal action.
Concerns have been raised about the months of July and August, which are ordinarily the most profitable months for airlines and travel companies.
The aviation industry is worried that continued restrictions may lead to further job cuts and financial strain.
Will the Government change the quarantine rules for amber list countries?
Transport Secretary Grant Shapps on Thursday 24 June announced that the government intends to change the amber list rules "later in the summer".
In a tweet he said: "Thanks to our successful vaccination programme, our intention is that later in the summer UK residents who are fully vaccinated will not have to isolate when travelling from amber list countries."
Mr Shapps said the Government would "set out further details next month", in July, but gave few details about when it would come into force.
Thanks to our successful vaccination programme, our intention is that later in the summer ☀️ UK residents who are fully vaccinated will not have to isolate when travelling from amber list countries 🟠

We'll set out further details next month.

— Rt Hon Grant Shapps MP (@grantshapps) June 24, 2021
In a statement he added: "It's right that we continue with this cautious approach, to protect public health and the vaccine rollout as our top priority, while ensuring that our route out of the international travel restrictions is sustainable."
The Department for Transport said the new program is expected to occur in phases, starting with UK residents.
"They will still be required to take a pre-departure test and a test on Day 2, and any positive results will be sequenced to continue to manage the risk of importing variants," a spokesperson said.
"At the same time, we intend to remove the guidance that people should not travel to amber countries."
They continued: "Pending decisions on whether under-18s should routinely be offered vaccination, we will also take clinical advice on whether regular testing can provide a safe alternative to quarantine for children accompanied by vaccinated adults.
"Further detail will be set out next month including the rules which will apply to children and those unable to be vaccinated, how we will operationalise this approach at the border, and the dates on which these changes will come into effect."
With over half of British adults now having received both doses of the Covid-19 vaccine, the policy could allow more flexibility when it comes to the quarantine period upon travellers' return - which is currently set at 10 days, unless you are given approval to end quarantine earlier.
Which countries are currently on the amber list?
The majority of Europe has been added to the amber list, including popular holiday destinations like France, Italy, Greece and mainland Spain.
You can find the full list on the Government website here.
When is the next travel list review?
While the list is reviewed every three weeks, it does not necessarily mean that a country's status will change.
The last update was made on June 24, and saw Malta, Ibiza and Majorca added to the green list.
The next update will fall on 15 July.