How was missing US nine-year-old Charlotte Sena found?
3 October 2023, 09:06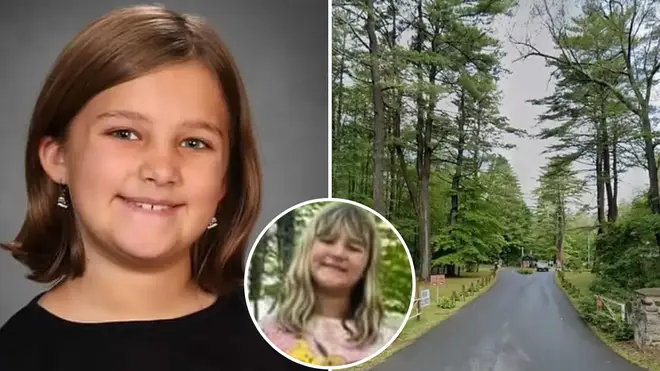 A nine-year-old girl who went missing in a New York park has been found after she went missing on Saturday, and a 47-year-old man is now in custody.
Charlotte Sena, nine, went missing in Moreau Lake State Park, near Albany, New York, while on a bike ride.
Over 100 people including 75 law enforcement officials were deployed in the search. The girl was later found in good health.
An AMBER (America's Missing: Broadcast Emergency Response) Alert for a "child abduction" was activated by police on Sunday morning but has since been cancelled as a suspect is now in custody.
Read more: Missing Charlotte Sena, 9, found safe after disappearing in New York park as suspect taken into custody
How did police find missing Charlotte Sena?
On Monday morning, Charlotte's parents received a ransom note at their home, New York Governor Kathy Hochul told CNN.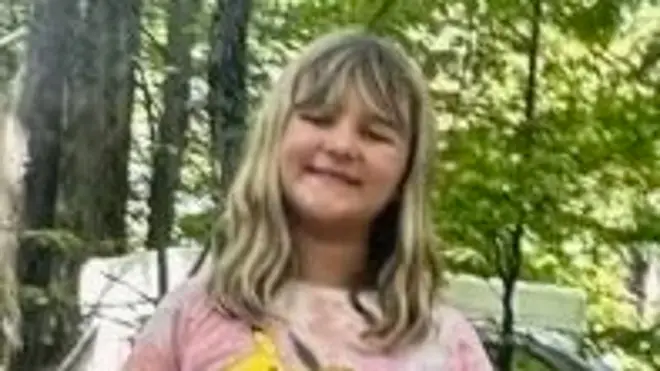 According to Governor Hochul, the suspect drove to the Sena family home and posted a ransom note in their mailbox at around 4:20 am Eastern Standard Time (EST).
The Governor said, "He literally drove up to the family's mailbox assuming they were not home".
At the time, Charlotte's parents were still at the campsite looking for their daughter.
'I just want my daughter back': Mum of abducted Charlotte Sena's emotional plea as New York police search campsite
Police tested the fingerprints and on their second try, they identified a suspect.
From there, police were able to locate where he lived and used two SWAT teams to enter the premises.
Where was Charlotte Sena found?
After entering, Charlotte was found hidden in a cabinet in the suspect's camper, located behind his mother's house.
"She knew she was being rescued", Governor Hochul said.
"She knew she was in safe hands."
The nine-year-old was still taken to a hospital for checks.
Who is the suspect?
After examining his fingerprints, police were able to identify the suspect as 47-year-old Craig Nelson Ross Jr on Monday afternoon at 2:30 pm EST.
The fingerprint matched with a drink driving ticket from 1999 in Saratoga, a county in the state of New York.
From there, investigators were able to determine that Ross was living in a camper behind his mother's residence.
Ross was still being questioned on Monday evening.
"Charges have not been brought, but they are fully expected", said the Governor.
What other efforts were deployed to find Charlotte Sena?
The Governor told CNN that mobile phone notifications from people in the area where Charlotte was last spotted helped authorities find the girl.
Authorities had the information of the park's campers as people had to register and pay an entrance fee.
"They were checking all the different cell phones that have been in the vicinity of this park", she said.
She added that mobile phone data and the ransom note combined helped the authorities find a suspect.
Governor Hochul said: "So, you could start circling around possible suspects based on the cell phone data, who is in the park and also then ultimately, the ransom note.
"It was extraordinary to see how they traced it down to an individual's home" Governor Hochul added.
"The home was surrounded by law enforcement and helicopters, and they were able to bring her to safety. And not long after, she was in the arms of her parents at a hospital."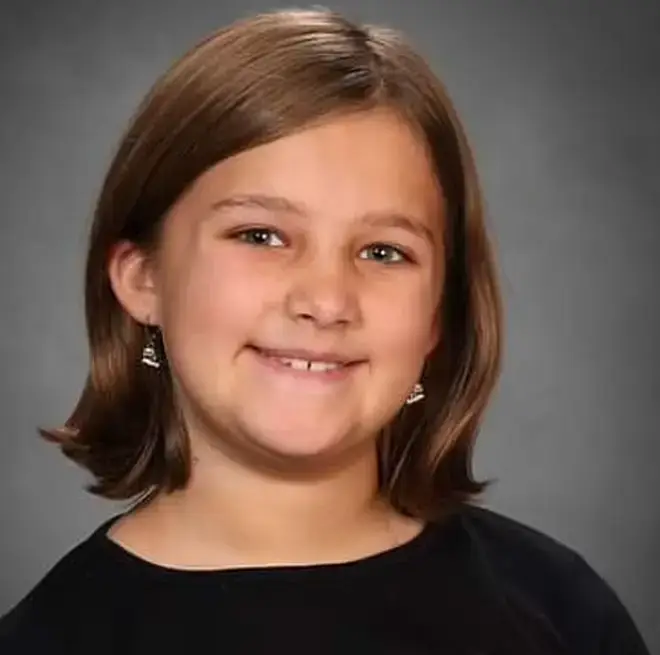 Initially, an AMBER Alert was issued by police, though this has since been cancelled since Ross is in custody.
Prior to the breakthrough, 100 personnel and 75 law enforcement officials were deployed to search for the fourth-grade student.
This included dogs, two drones, boats, and six underwater rescue teams.
How did the nine-year-old go missing?
Charlotte and her family were camping in Moreau Lake State Park before she went missing on a bike ride.
She was last seen at around 6:15 pm on Saturday riding one more loop by herself, after cycling with friends.
Her mother reported her missing half an hour later, and her bike was found in the loop without her, according to Lieutenant Colonel Richard Mazzone of the New York Police.
Authorities said she may have been abducted, and police feared she was in "imminent danger of serious harm and/or death."
Read more: Police hunt for Charlotte Sena, 9, believed to be abducted from New York campsite
Her mum Trisha Sena has said publicly her daughter, nine, is a "good kid."
She pleaded: "I just want my daughter back", to the Albany Times Union, adding that little Charlotte is "trusting".
After she was found, Governor Hochul said: "We are overjoyed at the news that Charlotte Sena has been located safely this evening after an intense days-long search.
"Our hearts are with her family as they welcome her home.
"Thank you to the New York State Police, New York Park Police, and all who worked so tirelessly to find Charlotte."