What did Boris Johnson announce about July 19? Key points the PM outlined
5 July 2021, 08:55 | Updated: 6 July 2021, 10:01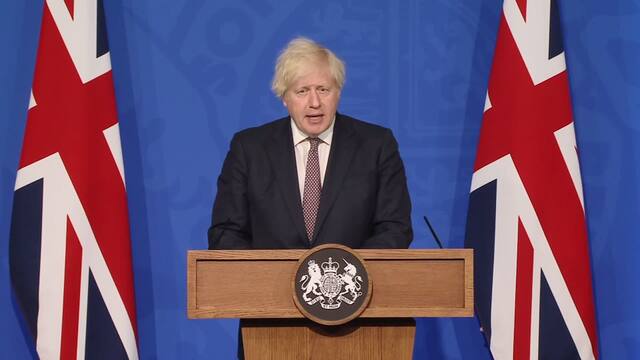 Boris Johnson outlines key features of UK's full reopening
Boris Johnson has set out a five-point plan for "living with Covid" if restrictions in England are eased as expected on July 19.
The Prime Minister told a Downing Street press conference that a final decision on step four of the unlocking will be made on July 12.
But he said today how he expected things to look after that date:
READ MORE: Wearing face masks set to become voluntary after step four, Boris Johnson confirms
READ MORE: Will social distancing end on July 19? The latest Covid rules explained
Vaccine dose intervals to be shortened
The dose interval for under-40s will be cut from 12 weeks to eight. so that "everyone over the age of 18 should be double jabbed by the middle of September" ahead of an autumn programme of booster jabs for the most vulnerable.
Legal requirements dropped
Legal requirements will be dropped and people be allowed "to make their own informed decisions about how to manage the virus".
All legal limits on the number of people meeting indoors and outdoors will be removed. All businesses will be allowed to reopen including nightclubs.
The legal limit on named visitors to care homes will be lifted, as well as the numbers of people attending concerts, theatres and sports events.
The one-metre plus rule on social distancing will end as will the legal obligation to wear a face mask, however Mr Johnson said "guidance will suggest where you might choose to do so... for example crowded public transport".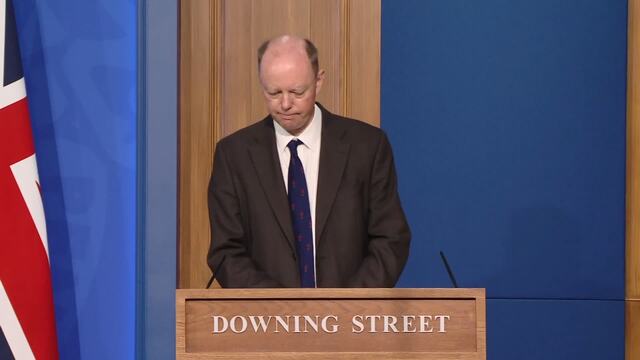 Professor Whitty outlines times when he would wear a face mask
The Government will no longer instruct people to work from home "so that employers will be able to plan a safe return to the work place".
There will be no Covid certificate required as a condition of entry to any venue or event, "although businesses and event can certainly make use of certification".
Test and Trace to continue
A test, trace and isolate system will continue to be used "which is proportionate to the pandemic", Mr Johnson said.
People will have to continue to self-isolate if they test positive or are told to by NHS Test and Trace but "we are looking to move to a different regime for fully vaccinated contacts of those testing positive and also for children".
Possible change to amber list requirements
There will continue to be border controls including a travel red list, however "we will work with the travel industry towards removing the need for fully vaccinated arrivals to vaccinate on return from an amber country", the PM said.
Contingency measures 'will be retained'
Finally, Mr Johnson emphasised that the data will continue to be monitored and contingency measures will be retained "to manage the virus during higher risk periods such as the winter, but we will place and emphasis on strengthened guidance and will do everything possible to avoid reimposing restrictions".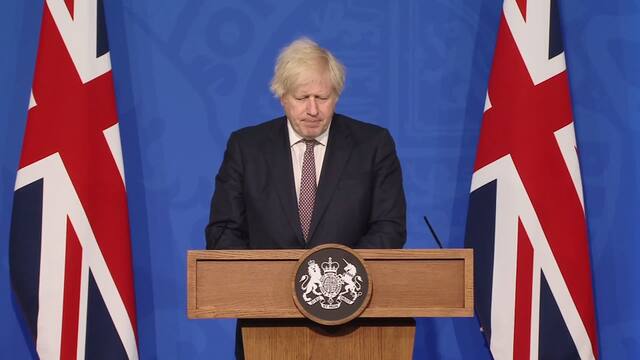 Boris Johnson defends 'reopening our society in the next few weeks'
The Prime Minister told the press conference that the pandemic is "far from over" and will not be over by July 19, with a potential 50,000 cases detected a day by that date.
"We're seeing rising hospital admissions and we must reconcile ourselves sadly to more deaths from Covid," he said.
"In these circumstances we must take a careful and a balanced decision. And there's only one reason why we can contemplate going ahead to step four in circumstances where we'd normally be locking down further, and that's because of the continuing effectiveness of the vaccine rollout."
But he added we must "balance the risk" of the disease from the virus and the harm from continuing with legal restrictions which "inevitably take their toll on people's lives and livelihoods, on people's health and mental health".
He said: "And we must be honest with ourselves that if we can't reopen our society in the next few weeks, when we will be helped by the arrival of summer, and by the school holidays, then we must ask ourselves 'when will we be able to return to normal?'
"And to those who say we should delay again - the alternative to that is to open up in winter when the virus will have an advantage, or not at all this year."
He said the expectation remains that by July 19 every adult in the UK will have had the offer of a first dose of a coronavirus vaccine and two-thirds will have had a second dose.