Jeremy Hunt to 'face red wall revolt' if he cuts inheritance tax while squeezing benefits
18 November 2023, 22:12 | Updated: 18 November 2023, 22:17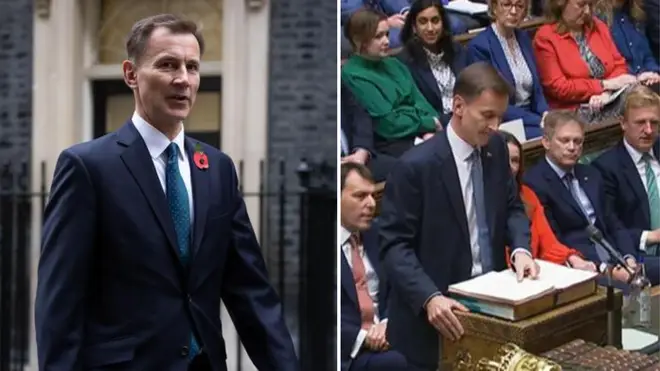 Jeremy Hunt could face unrest from Conservative MPs in former Labour heartlands in northern England if he cuts inheritance tax while reforming the welfare system.
The Chancellor is said to be contemplating slashing inheritance tax by as much as half in next Wednesday's Autumn Statement.
And he said on Saturday that he was contemplating "difficult decisions to reform the welfare state".
Economists have given the Chancellor a better-than-expected spending forecast, meaning that he has up to £10 billion more to spend on measures, which he could use to pay for the tax cut.
Mr Hunt may be letting himself in for criticism from some quarters if he is seen to be reducing inheritance tax - a move likely to benefit the wealthy - while cutting welfare for working-aged adults.
Mr Hunt told broadcasters in Milton Keynes: "You are going to have to wait until Wednesday to hear the decisions I take but one thing I want to be very clear about: there's no easy way to reduce the tax burden.
"What we need to do is take difficult decisions to reform the welfare state."
Read more: Households could get £1k off electricity bills in exchange for pylons in their area, Jeremy Hunt to reveal
Read more: Everything we know about the Autumn Statement- from Inheritance Tax cuts to energy bills help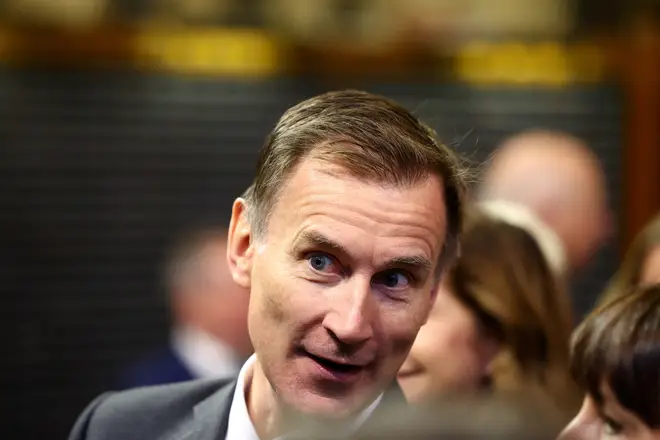 Benefits normally go up in April based on rate of inflation from the previous September. Mr Hunt is said to be looking at a different rate by which to increase benefit payments.
'Red wall' Conservative MPs, many of whom represent more traditionally working class constituencies in the north and the Midlands, said they were unsure about the plans.
John Stevenson, chairman of the Northern Research Group, which represents between 30 and 40 members in red wall seats, told the Guardian: "I am all for reforming tax and inheritance tax needs reforming. However at this time any tax cuts should be aimed at helping businesses or the lower paid."
Jonathan Gullis, the MP for Stoke-on-Trent North, said: "While long term this [inheritance tax] should be eventually abolished, now is not the right time for this tax cut.
"Instead, we should be looking at cutting the basic rate of income tax [and] increasing the 40p tax threshold to help families really feeling the pinch."
Among other changes set to be announced in the Autumn Statement, LBC understands that thousands of families will be able to get energy bill discounts in exchange for agreeing to have pylons in their area.
Mr Hunt will finally reveal the details of a consultation which will give communities extra benefits if they agree to having the electrical infrastructure near their homes.
Households could get £1,000 a year off their bills for several years.
Locals will also be able to get extra cash for local projects including roads and GPs as part of a bid to woo them over.
However, the news has already got a backlash from campaigners, who say that bill help should not be based on geography.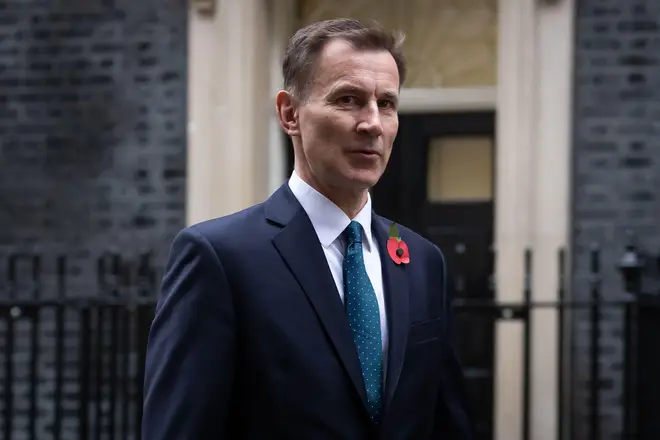 Mr Hunt said on Friday that the government was set on a path to "reducing the tax burden".
Speaking to The Telegraph, Mr Hunt said: "The big message on tax cuts is there is a path to reducing the tax burden and a Conservative government will take that path.
"It's not an easy path. There are difficult decisions you have to take to get there.
"But we believe if we're going to grow the economy, this is going to be an Autumn Statement for growth, then we have to show the country there is a path to a lower tax economy."
Aside from tax cuts, the Chancellor is also poised to announce a crackdown on benefits claimants and energy bills help for people who agree to have pylons installed in their area.
Asked specifically whether the statement would see the introduction of tax cuts, Mr Hunt said: "Without pre-empting the decisions that the Prime Minister and I make, this is an Autumn Statement for growth. It's a turning point for the economy."
His comments come after new data published this week showed inflation had dropped sharply to 4.6% from 6.7%, the lowest it has been in two years.
The new data meant the government met its target to halve inflation by the end of the year.
Read more: Jeremy Hunt deliberating cuts to inheritance tax in Autumn Statement
Read more: Everything we know about the Autumn Statement- from Inheritance Tax cuts to energy bills help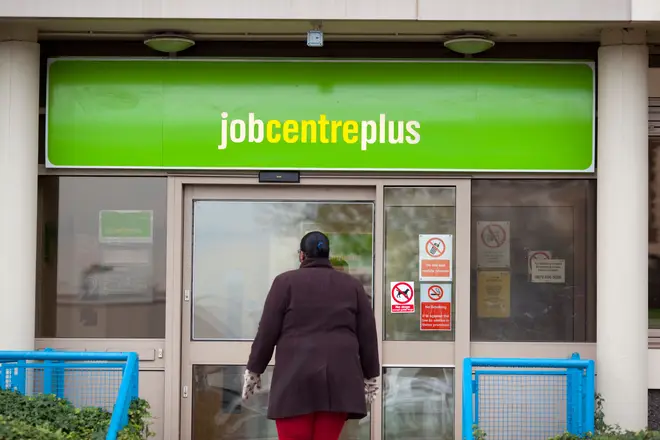 While the specifics of Mr Hunt's statement next week remain unknown, inheritance tax cuts and a crackdown on benefits claimants are thought to be among the measures announced.
Another measure set to be announced is a £120 rise in council tax for the average family.
The Treasury is rumoured to be planning to announce changes to the pension triple-lock, which guarantees that pension rates will rise by either the rate of inflation, 2.5%, or the rate of wage increases over the past year.
Under the planned changes, bonuses could be scrapped from the wage growth calculations.
Homeowners who make their houses more energy efficient within two years of purchasing could get a partial Stamp Duty rebate, under new plans set to be announced in the Autumn statement.
The threshold at which people start paying stamp duty could also increase.
The rate is currently 5% of the value of a property over £250,000 and 10% of the value of properties over £925,000.