Jeremy Hunt deliberating cuts to inheritance tax in Autumn Statement
17 November 2023, 14:47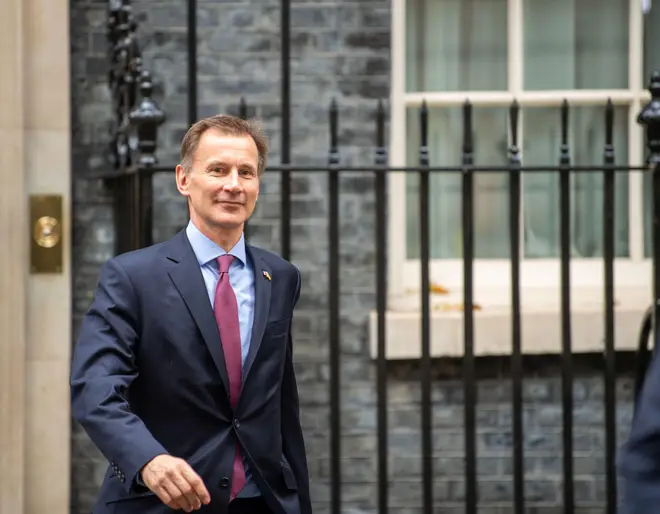 Chancellor Jeremy Hunt is contemplating cutting inheritance tax by as much as half in Wednesday's Autumn Statement.
Economists have given the Chancellor a better-than-expected spending forecast, meaning that he has up to £10 billion more to spend on measures, which he could use to pay for the tax cut.
Mr Hunt will receive a final forecast from the Office For Budget Responsibility on Friday and is expected to make a decision on the cuts over the weekend.
Inheritance tax is a tax on the estate (property, money, and any other assets) of a person who has died.
Read More: Everything we know about the Autumn Statement- from Inheritance Tax cuts to energy bills help
Read More: I will deliver an autumn statement for growth, says Chancellor Jeremy Hunt
The tax is unpopular with Tory voters and would be much cheaper to cut than income tax.
The current rate of inheritance tax is 40% for an estate worth more than £325,000, with an extra £175,000 allowance for a main residence passed down to children or grandchildren.
The Chancellor's plans could see the rate cut to 30% or even 20%, with a higher threshold put in place and a promise to abolish the tax completely in the next Tory manifesto.
Mr Hunt previously said tax cuts would be "virtually impossible" and claimed "very difficult decisions" would have to be made in relation to next week's Autumn Statement.
The Treasury could also announce tax cuts for small businesses in the statement.
This could include increasing the threshold at which businesses pay tax from £85,000 to £90,000 and an extension of the "full expensing" policy.
Aside from tax cuts, the Chancellor is also poised to announce a crackdown on benefits claimants and energy bills help for people who agree to have pylons installed in their area.