Miss Hitler beauty pageant's self-titled 'Aryan Angel' unmasked by Nazi hunters as 42-year-old mum from Oxford
26 August 2023, 23:22
A group of Nazi hunters have allegedly unmasked a contestant in this year's Miss Hitler beauty pageant as a 42-year-old mum of three from Oxford.
Entering the contest under the name 'Miss Aryan Angel', the competition, hosted by popular Russian social media site VKontakte, sees entrants remain anonymous by adopting pseudonyms.
Exposed by Nazi hunters at Global human rights organisation the Simon Wiesenthal Centre (SWC), the US group claims to have unmasked the competition favourite as UK entrant Sarah Mountford, 42, a member of the far-Right group Britain First.
According to the site, the online competition aims to promote 'healthy Hitlerian competition'.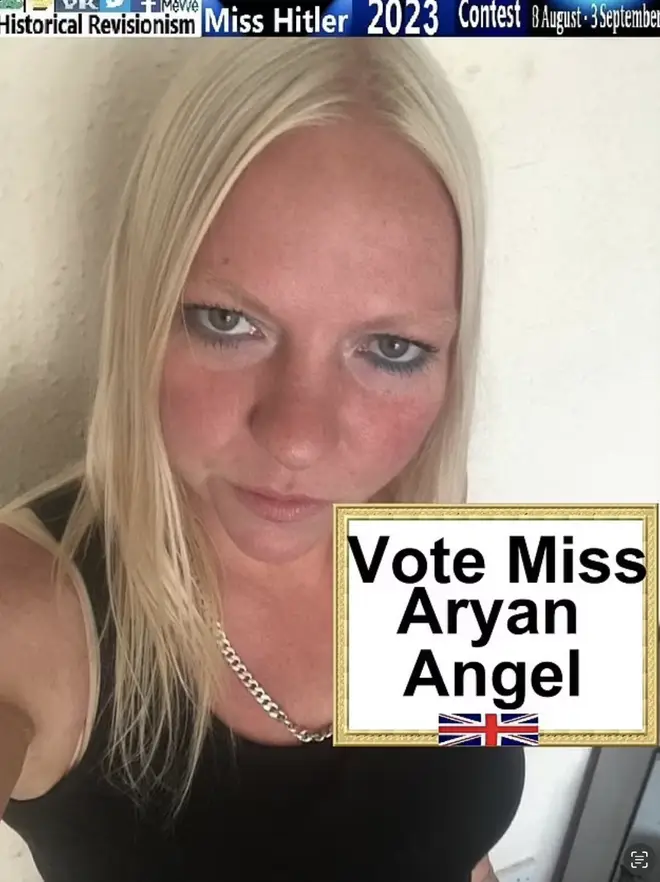 The SWC is a Jewish human rights organisation named after Wiesenthal, the famed death-camp survivor.
Wiesenthal helped track down more than 1,000 Nazi war criminals during his lifetime.
Before moving to Oxford two years ago, Ms Mountford is said to have grown up in the south coastal city of Brighton, according to the Mail on Sunday.
With entrants each submitting a personal statement as part of the competition, Ms Mountford's read: "straight, white, pure-blood female with a longing to return to traditional ways. In accordance with nature. Blood and soil. Ancestors and honour. Our people matter."
Speaking with the paper after her unmasking, Ms Mountford said: "It was just a bit of fun, really, a spur of the moment thing.
"I didn't set out to upset anyone.'It's not like I'll get a crown – its more of a poll. I'll try to get it taken down.
Read more: 11 members of Spain's coaching staff quit over Luis Rubiales kiss scandal
Read more: Police officer £50,000 reward for help locating body of missing mum 'murdered for relationship'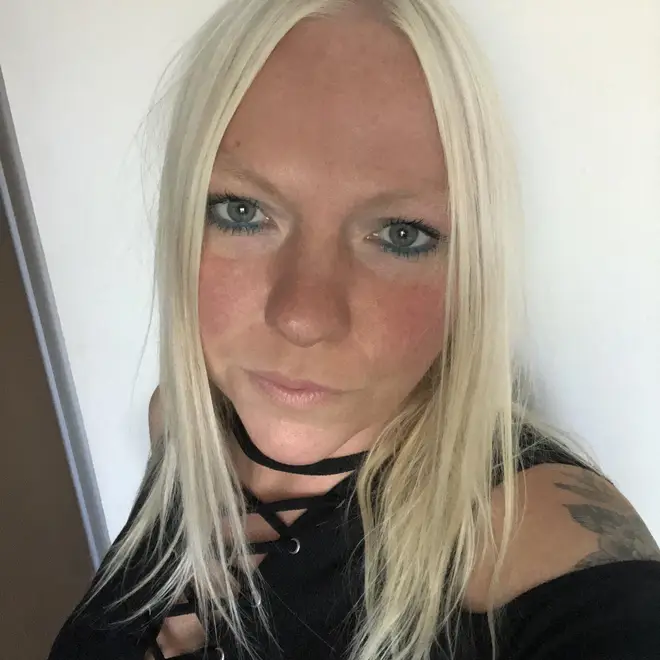 "My views aren't extreme, you hear the same at every bus stop.
Adding: "He [Hitler] has been dead a long time. I didn't think of the impact his name still has."
The SWC's director of global social action, Rabbi Abraham Cooper, said: "This is part of an ongoing effort to whitewash the horrific crimes of Nazism, to rewrite history to legitimise a monster who plunged the world into the darkness and perpetrated a genocide that left six million Jews dead, including 1.5 million children. 
"There should be zero tolerance for this outrageous campaign on any, and all, social media platforms."
Last year the annual competition became the centre of attention once again a former Miss Hitler beauty pageant entrant and her partner were jailed for more than eight years.
The pair were discovered to have belonged to the banned far-right group National Action (NA).