Prince Harry 'swore at Charles' on the phone in a row over money, with the King then 'refusing to take his son's calls'
10 April 2023, 14:24 | Updated: 10 April 2023, 18:07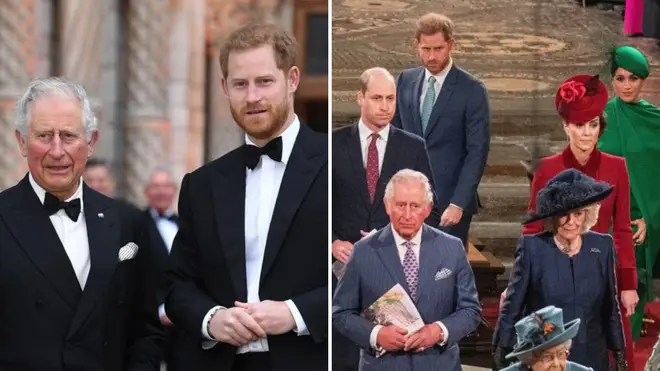 Prince Harry allegedly swore at King Charles on the phone in an argument about money, with the monarch then refusing to take his son's calls, according to a bombshell new book.
Harry repeated called his father, who was then the Prince of Wales, to ask for money when he had already moved to the US and stopped being a working member of the royal family.
The calls reportedly became tense and heated over the question of money, according to royal commentator Robert Jobson, who detailed the deterioration of the relationship in his new book Our King: Charles III.
Read More: Prince Harry's failure to meet Coronation RSVP date raises 'serious security issues for royals'
"Prince Charles simply stopped taking Harry's calls after his son swore at him and repeatedly asked for funds," according to the book.
"When the Queen asked Charles why he hadn't given in, he told her that he wasn't a bank."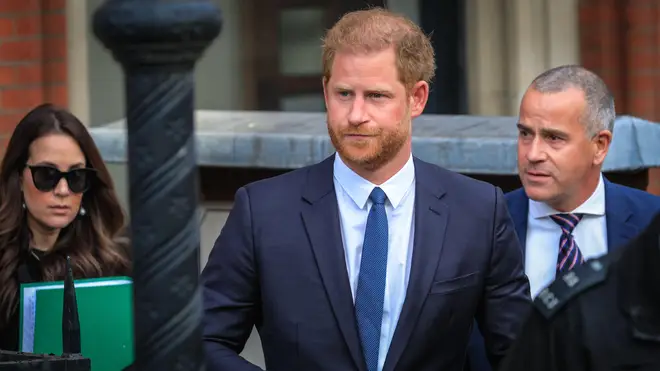 It came after Harry repeatedly called the Queen to complain about Charles, and she told her grandson to speak to his father instead.
"Her Majesty found Prince Harry's calls quite difficult and wearisome," the book reports a source as saying.
"She didn't want to interfere in the father/son relationship and would urge him to speak to his father."
Read more: Prince Harry losing Duke of Sussex title 'discussed at highest level' as aides joked Meghan 'took him hostage'
Read more: Prince Harry 'infuriated' by Charles saying he couldn't afford to pay for Meghan
The book, serialised in the MailOnline, also reveals that Prince Harry was "infuriated" by his father telling him he couldn't afford to pay for Meghan Markle as part of the royal family.
Harry told then-Prince Charles that he planned to marry Meghan, and was upset when he didn't get the response he wanted.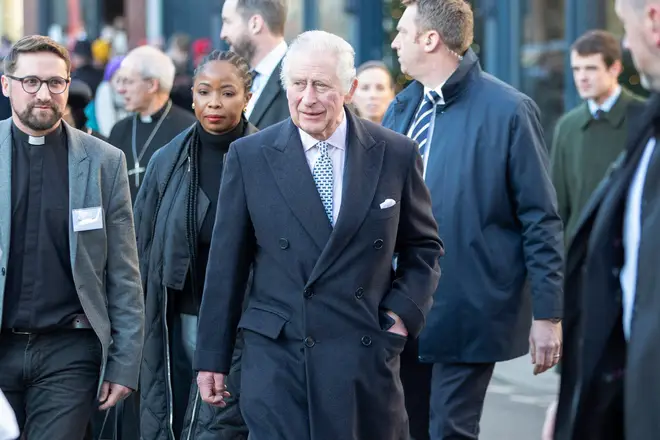 Prince William, who was also there, asked "Are you sure, Harold?"
Then Charles "infuriated" his younger son by telling him that he could not afford to pay for Meghan, as well as William and Kate and their young family.
The possibility of stripping Prince Harry of his Duke of Sussex title was also discussed at the highest level, according to Mr Jobson's account.
Read more: Russian artist to sell blood-smeared copies of Prince Harry's 'Spare' memoir in UK after Taliban 'chess-piece' comments
Read more: Harry and Meghan 'on the brink of confirming' plans for King's Coronation - but 'want questions answering first'
Read more: King Charles' coronation procession only a quarter as long as the Queen's, with fears some royal fans could miss out
Palace aides would joke that Meghan Markle had "taken Harry hostage" and that he was a victim of Stockholm syndrome, during his row with the rest of the royals, which they blamed Meghan for.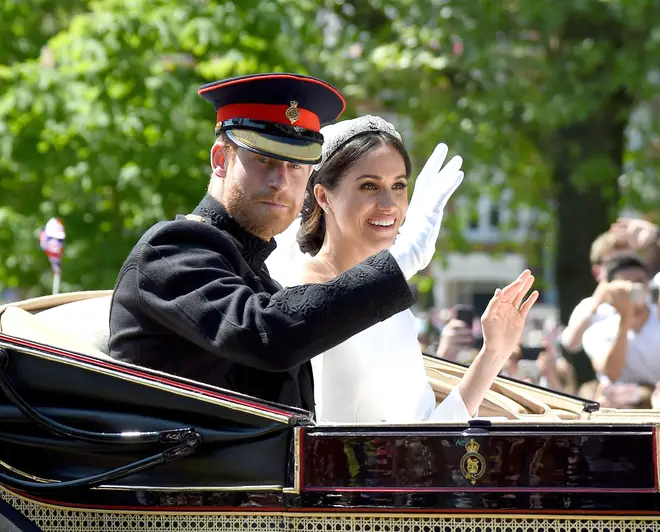 But others think Harry "turned his back on everything he has known" and believe he is the "driving force in everything that happened".
Charles himself was not "in favour' of taking away Harry's royal title, despite the discussions, and still has "enduring love for his son", even though they argue.