Read in full: David Cameron's acceptance letter after Rishi Sunak makes him Foreign Secretary in surprise appointment
13 November 2023, 10:48 | Updated: 13 November 2023, 14:20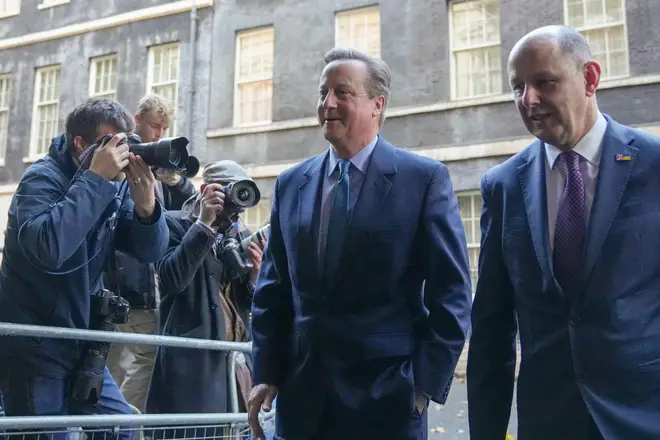 David Cameron has been appointed as Foreign Secretary in a shock move as part of Rishi Sunak's Cabinet reshuffle. Read the full acceptance letter here.
Mr Cameron, who served as Prime Minister from 2010 to 2016, replaces James Cleverly, who became Home Secretary after Suella Braverman was fired.
Former Prime Ministers rarely take up Cabinet roles again in the modern political era, with just one other example since the Second World War.
Mr Cameron has criticised Mr Sunak's government in the past, but in his acceptance letter he said that the Prime Minister was a "strong and capable" leader.
Read more: David Cameron made Foreign Secretary in shock move amid Rishi Sunak's cabinet reshuffle
Follow Live: Cabinet reshuffle LIVE: Cameron appointed foreign secretary and Braverman sacked as Sunak shakes up top team
Read his letter in full below: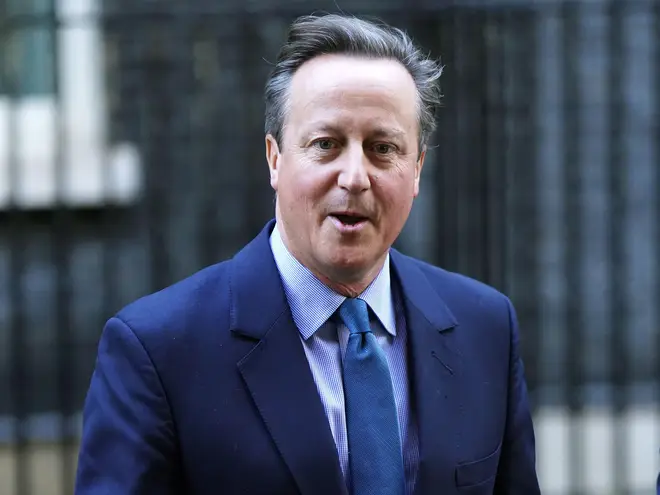 "The Prime Minister has asked me to serve as his Foreign Secretary and I have gladly accepted.
"We are facing a daunting set of international challenges, including the war in Ukraine and the crisis in the Middle East. At this time of profound global change, it has rarely been more important for this country to stand by our allies, strengthen our partnerships and make sure our voice is heard.
Read more: How can David Cameron be made Foreign Secretary when he's not an MP?
While I have been out of front-line politics for the last seven years, I hope that my experience – as Conservative Leader for eleven years and Prime Minister for six – will assist me in helping the Prime Minister to meet these vital challenges.
"Britain is a truly international country. Our people live all over the world and our businesses trade in every corner of the globe. Working to help ensure stability and security on the global stage is both essential and squarely in our national interest. International security is vital for our domestic security.
"Though I may have disagreed with some individual decisions, it is clear to me that Rishi Sunak is a strong and capable Prime Minister, who is showing exemplary leadership at a difficult time. I want to help him to deliver the security and prosperity our country needs and be part of the strongest possible team that serves the United Kingdom and that can be presented to the country when the General Election is held.
"I believe in public service. That is what first motivated me to get involved in politics in the 1980s, to work in government in the 1990s, become a Member of Parliament in the 2000s and put myself forward as Party Leader and Prime Minister.
"The UK's Foreign Office, our Diplomatic Service, our Intelligence Services and our Aid and Development capabilities are some of the finest assets of their kind anywhere in the world. I know from my time in office that they are staffed by brilliant, patriotic and hard-working people. They have been well led by James Cleverly, with whom I look forward to working in his vital new role.
"It will be an honour to serve our country alongside our dedicated FCDO staff and provide the continued leadership and support that they deserve."