'She deserves to hang': Son of British woman who poisoned husband's biryani 'proud' to have helped convict her
5 November 2023, 13:35 | Updated: 5 November 2023, 14:27
The son of a British woman who poisoned her husband's biryani has said he is "proud" to have helped convict her.
Ramandeep Kaur Mann, 38, put the sleeping pills in her husband's favourite meal - a biryani - while they were on holiday in September 2016.
Sukhjit Singh, who owned a business back in the UK, bled out in his mum's home in Delhi, India.
Their son, Arjun, who was nine at the time, was the key prosecution witness at her trial and testified against his mum in court.
He said he saw his mother smother his father with a pillow before her lover went on to hit him on the head with a hammer and slit his throat.
Read more: 'I've been framed': British mum facing hanging for murdering husband with drugged biryani speaks out from squalid jail
Read more: British mum to be hanged in India after drugging husband's biryani before murdering him in front of young son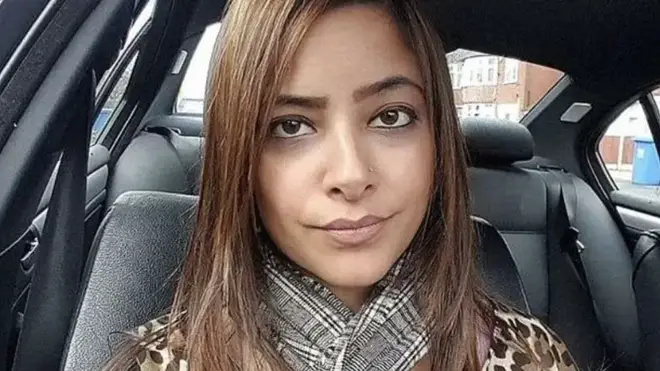 "There are not many children who watch their mother kill their father and then give evidence about it," Arjun told MailOnline.
"How do you try and get on with your life after something like this?
"I've had to be very brave and I'm proud of what I've done because I've got justice for my father.
"My brother and me don't think of this woman as my mother anymore, she's evil.
"We want nothing to do with her. As far as I'm concerned, she stopped being a mother to us the moment she murdered our father."
Addressing her death sentence, which is usually carried out by hanging in India, he said: "I would like to be there when it happens. It doesn't fill me with fear, in fact, it would give me a lot of satisfaction and relief and I look forward to that day. I would like all my family to be there with me.
"I would like to see with my own eyes that justice for my father has been served. She deserves to hang because she did such an evil thing she did."
The now 17-year-old was in the UK when he heard of his death sentence following her trial.
"I had a lot of mixed feelings when I heard about it," he said. "On one hand I felt relief and that it was right. But I wasn't happy because I've still lost my father, which makes me very sad.
"But I don't have any sympathy for her because she's never shown any remorse and has lied this whole time."
It comes after his mum claimed she had been framed for her husband's murder.
Speaking from an overcrowded prison in the Shahjahanpur District Jail in the northern Indian state of Uttar Pradesh, she said: "It's horrendous, it's like being in hell - both this prison and the bigger situation that I find myself in."
She went on to say: "I have suffered a miscarriage of justice. I haven't done anything wrong. I was framed and now I'm rotting in this jail.
"There's nobody helping me, I'm all alone here. I can't begin to tell you how horrendous this whole thing is. I'm not good at all. Please, somebody help me."
Mann shares the overcrowded prison with 55 other female inmates, as well as seven children belonging to them. Over 1,000 men are housed in a separate section.