Storm Ciarán: How will flights and trains be affected as it makes landfall
1 November 2023, 15:58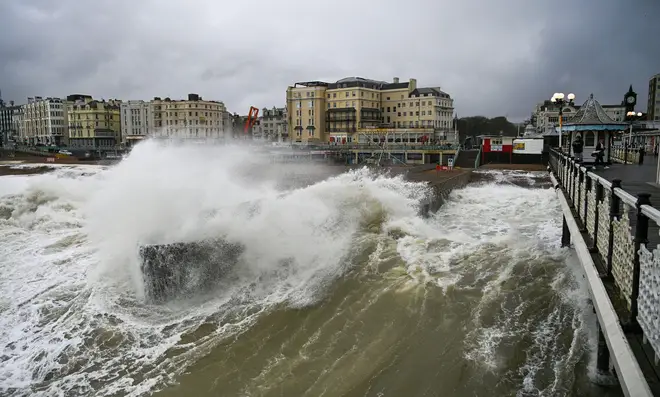 Storm Ciarán has made landfall, bringing strong winds and heavy rain across parts of the UK.
Yellow and amber weather warnings are in place, including a danger to life warning due to very strong winds hitting the south coast of England and Wales.
Some areas could see "significant flooding", the Environment Agency said.
The storm could disrupt travel. There is a potential for roads to be submerged, railway lines to close, and delays and cancellations across bus, train, and ferry services as well as flights.
When are the warnings in place?
Amber warnings are in place for the entire south coast of England and parts of Pembrokeshire on Thursday when Storm Ciarán is due to hit, together with further yellow rain warnings covering most of the south of England and Wales, northeast Wales, northeast England stretching up to Glasgow and the southeast of Northern Ireland.
Flooding has already occurred in Northern ireland.
The Met Office is predicting winds of up to 85mph with 75mph gusts inland possible and large waves. A yellow warning for rain is also in place on Wednesday across parts of southwest, central and eastern Scotland.
The south coast could see bursts of heavy rain, with some parts of south Wales and southwest England getting as much as 80mm of rain and coastal gusts of 60 to 70mph.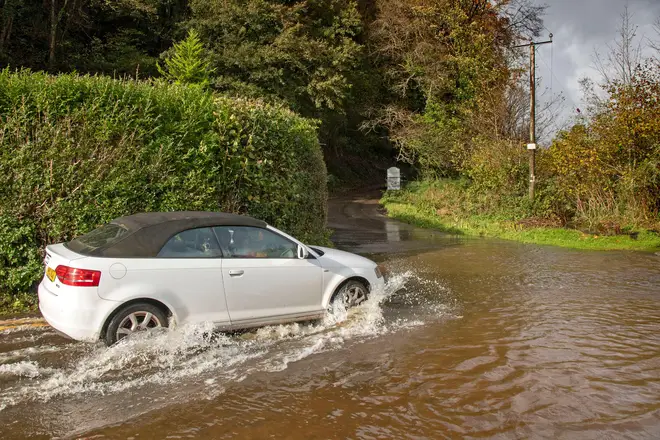 Read More: Scramble for supplies with supermarket shelves left bare as people stock up ahead of arrival of Storm Ciarán
Read More: 'Danger to life' warnings issued by Met Office as Storm Ciaran to bring flooding and 90mph winds
Will roads be affected?
Journeys are likely to take longer in affected areas with the Environment Agency warning that "significant flooding" is possible in some areas, with 24 flood warnings in place across England.
Itchen Bridge in Southampton is set to close from 7pm tonight until the weather improves. Other roads and bridges on the south coast could follow.
Amy Shaw, national network manager at National Highways, said: "It is important to plan ahead for your journey during Storm Ciarán, and if weather conditions become challenging, adjust your driving behaviour and take extra care."
How will train and bus travel be affected?
Journeys are likely to take longer in affected areas. Delays or cancellations to train and bus services are possible and some railway lines could close due to high winds in the south coast.
National Rail has warned that high winds could mean trains have to run at slower speeds and trees or other debris could block tracks and damage power lines. Flooded tracks could also cause disruption.
Southern, Thameslink and Southeastern are advising people to work from home on Thursday. Great Western Railway is advising against travel to Cornwall from 8pm on Wednesday until at least midday on Thursday.
Customers travelling with C2C, CrossCountry, Gatwick Express, Southern, Thameslink, Great Western Railway, Southeastern, South Western Railway, and Transport for Wales on Thursday can use their tickets on Wednesday or Friday instead.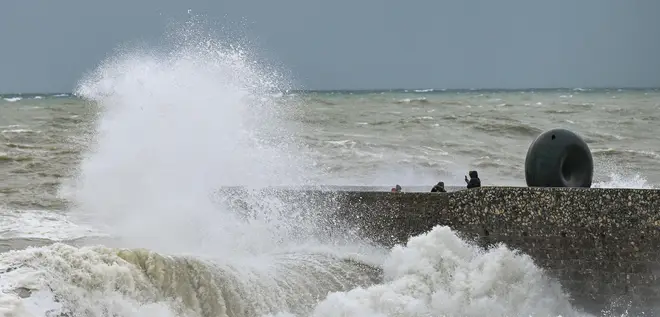 Will flights be affected?
Delays and cancellations to flights are possible, especially in the south of England, Wales and Northern Ireland.
Airlines including Ryanair and easyJet have advised passengers to check for updates before travelling to the airport as disruption is possible.
Some airlines are offering customers flexible bookings for those booked to fly on Thursday during the storm.
Guernsey and Jersey airports in the Channel Islands will close on Thursday.
Will ferries be affected?
Condor Ferries have cancelled several routes between the UK and the Channel Islands on Wednesday and Thursday. DFDS has cancelled ferries between Newhaven, East Sussex, and Dieppe in France, and its services between Dover and Calais are operating with delays.