Two tigers escaped from safari park after tornado tore open their enclosures, as locals told not to go outside
27 March 2023, 06:03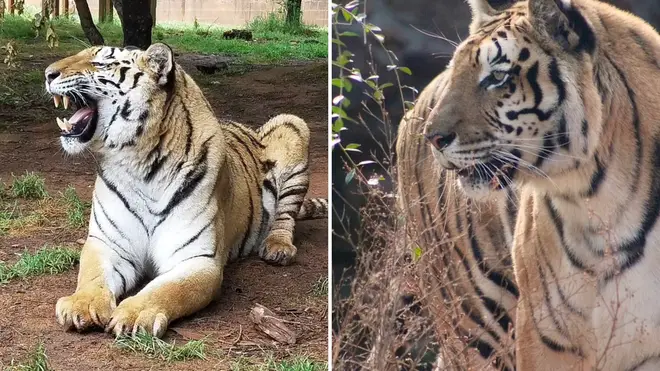 Two tigers who escaped from a safari park in the US when a tornado flattened their enclosure have now been found.
The tigers, who got out of the Pine Mountain Wild Animal Safari, were later identified, tranquilised and returned to their enclosures, although the attraction remains shut.
Residents of the 1,500-strong local town were reportedly told to remain indoors while the tigers were on the loose.
Confirming that the wild animals had been found, the zoo wrote: 'Like much of Southwest Georgia, Pine Mountain Safari sustained extensive tornado damage this morning. Fortunately, none of our animals and employees were hurt. 
'However, several animal enclosures were breeched, and two tigers briefly escaped. Both have now been found, tranquilized, and safely returned to a secure enclosure.
"We appreciate your concern and support during this difficult time."
Safari park officials wrote earlier: "We have sustained damage at the park and will not be open today.
"We are working diligently to keep our team and animals safe and will update with more news as it is available.'
Pine Mountain Wild Animal Safari bosses say of their drive-through facility: "There are no cages — the animals roam freely and may even approach your group".
They say that the attraction is a good way of "meeting nature's animal friends."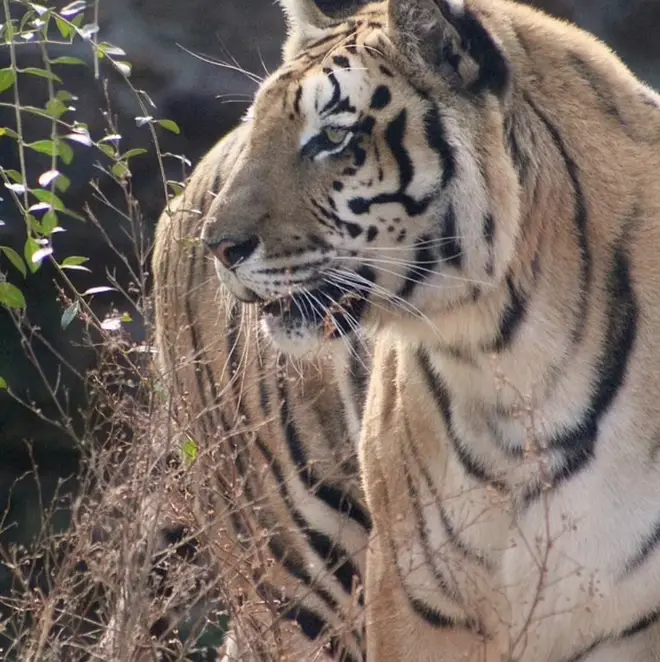 "Travel down our 3.5-mile trail and see many different animals along the way,' the website says. 
"Some of them may even get close to meet you and your family! From the comfort of your vehicle, you and your group can experience the thrill of the safari."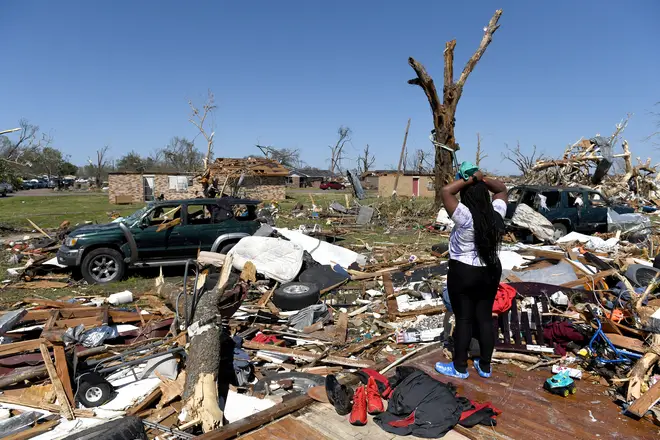 The tornadoes hit several southern US states over the weekend, killing at least 26 people. The White House declared a federal emergency.
Read more: State of emergency declared in Mississippi after tornado kills 26 people across southern US states
Read more: 'Is someone doing something perverted?': Gwyneth Paltrow says she feared ski collision was a sexual assault
Almost all of the people confirmed to have died were in Mississippi, with one in neighbouring Alabama.
The state of emergency will mean the hardest hit areas - Carroll, Humphreys, Monroe and Sharkey counties - receive extra funding.
Emergency officials said hail the size of golf balls formed as the tornadoes moved through several southern states.