UK government was 'too late' to act in first wave of the Covid-19 pandemic, Chris Whitty admits
21 November 2023, 14:24 | Updated: 21 November 2023, 14:33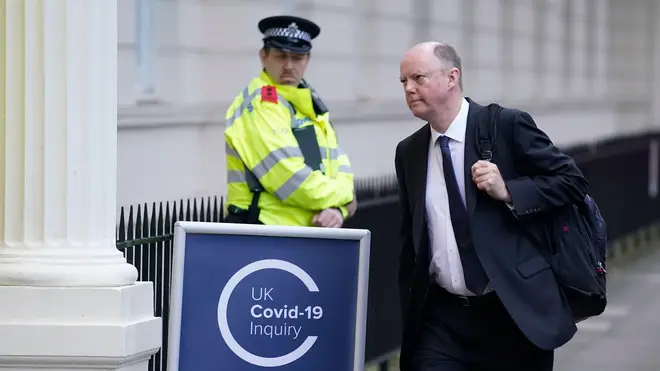 The UK government acted 'a bit too late' in intervening in the initial coronavirus outbreak, Professor Sir Chris Whitty has admitted.
Addressing the Covid Inquiry on Tuesday, Sir Chris - the top medical advisor to the government - said "with the benefit of hindsight" the first lockdown measures implemented in March 2020 were "a bit too late".
The Inquiry is examining evidence relating to the government's preparedness and response to the Covid-19 pandemic.
Sir Chris also described the initial outbreak in early March 20202 as a "difficult period" and the point at which the government should have intervened was a "matter of technical debate".
"The degree of weighting - I'm talking here as in terms of putting weight rather than wait as in time - between those two, inevitably varied a bit between people," Sir Chris told the inquiry.
"And I was probably further towards 'let's think through the disadvantages here before we act' and also in making sure that in giving my advice that ministers were aware of both sides of the equation."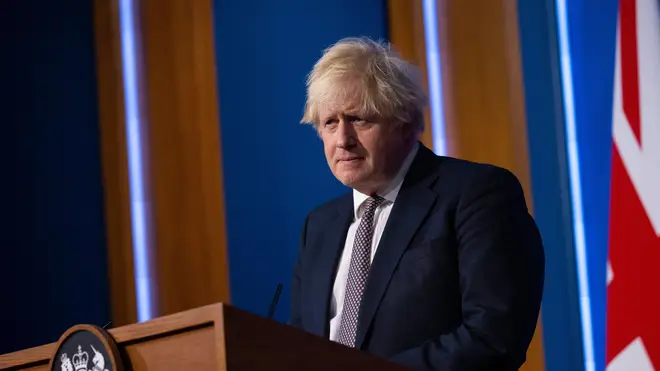 Read More: Boris Johnson 'bamboozled' by science and 'looked broken' as he questioned Covid response, says Sir Patrick Vallance
Read More: Sunak and Johnson thought it was 'okay to let people die' during pandemic, Covid Inquiry hears
Also addressing Johnson's leadership during the Covid-19 Inquiry, Sir Chris said the former PM made decisions in a way that was "unique to him".
Inquiry counsel Hugo Keith said there is "clear evidence" that the former prime minister "had a difficulty in reaching clear, consistent positions" with "ample evidence relating to oscillation or backing and veering".
When asked if he witnessed this, Sir Chris said: "I think that the way that Mr Johnson took decisions was unique to him."
Pushed on this comment, he continued: "He (Johnson) has quite a distinct style, but I think lots of other people have got quite distinct styles."
Sir Chris said he felt his role was not to "make commentaries on individual politicians", but added that it was a "matter of record" that "many other nations" had issues with their governments making consistent decisions and sticking to them.
It comes after Sir Patrick Valance, the Chief Scientific Adviser to the UK government throughout the Covid pandemic, gave evidence to the Inquiry on Monday.
Sir Patrick claimed then Prime Minister Boris Johnson was "bamboozled" by the science around the coronavirus pandemic and at times "looked broken" when dealing with the response to the pandemic, the inquiry heard today.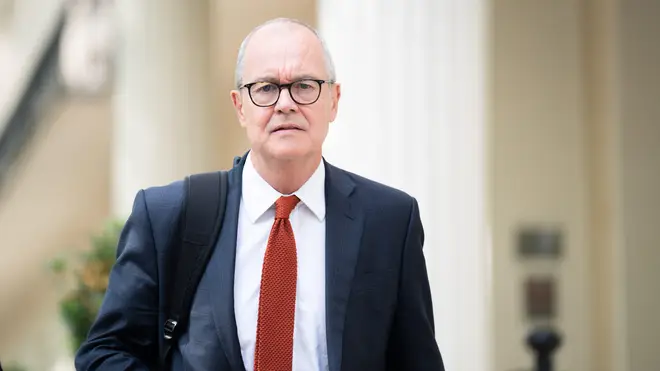 Read More: Matt Hancock 'thought he should decide who lives or dies, not doctors if NHS was overwhelmed during the pandemic'
Read More: Sir Patrick Vallance reveals his family was threatened during Covid pandemic
The Inquiry yesterday heard excerpts from Sir Patrick's diary that he kept throughout the pandemic.
The entry from May 2020 reads: "Late afternoon meeting with PM on schools. My God this is complicated and models will not provide the answer. PM is clearly bamboozled".
In a further extract from September 2020, Sir Patrick describes Mr Johnson's behaviour after he returned from a Battle of Britain memorial service.
Vallance's diary reads: "[PM] starts challenging numbers and questioning whether they really translate into deaths."
Johnson "looked broken - head in hands a lot", and quotes the PM as saying: "We are too s**t to get our act together".
Diary entries written during the pandemic were a way to 'maintain inner calm' and 'decompress at the end of the day', Sir Patrick told the Inquiry.