Boris Johnson 'bamboozled' by science and 'looked broken' as he questioned Covid response, says Sir Patrick Vallance
20 November 2023, 13:30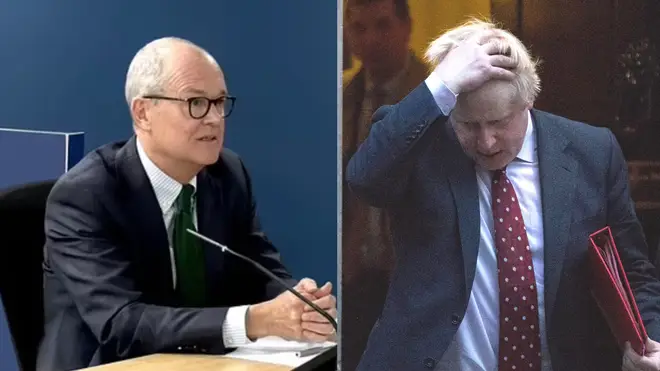 Boris Johnson was 'bamboozled' by Covid science and at times 'looked broken' when dealing with the response to the pandemic, the inquiry heard today.
Sir Patrick Vallance, the government's chief scientific adviser during the pandemic, has been giving evidence to the UK-Covid 19 Inquiry.
The inquiry heard excerpt's from Sir Patrick's diary, including one occasion during a meeting about schools where the then PM was "clearly bamboozled" but scientific evidence.
The entry from May 2020 reads: "Late afternoon meeting with PM on schools. My God this is complicated and models will not provide the answer. PM is clearly bamboozled".
In a further extract, in September 2020, Sir Patrick describes Mr Johnson's behaviour after he returned from a Battle of Britain memorial service.
Vallance's diary reads: "[PM] starts challenging numbers and questioning whether they really translate into deaths."
Mr Johnson "looked broken - head in hands a lot", and quotes the PM saying "We are too shit to get our act together".
Diary entries written during the pandemic were a way to 'maintain inner calm' and 'decompress at the end of the day', Sir Patrick Vallance told the inquiry.
In his opening witness statement on Monday, Sir Patrick told the inquiry that his diary entries were a way to "maintain some form of inner calm, protect my mental health and keep my family out of the pressures I faced".
Sir Patrick has prepared a 200-page witness statement for Monday's hearing.
Questioned by Andrew O'Connor KC, the former scientific adviser said he had "no intention" of ever publishing the entries.
"These were a way of decompressing at the end of the day," he told the inquiry. "Often quite late in the evening".
The notes were provided to the inquiry after a disclosure request - Sir Patrick provided the entries in full despite them containing "sensitive, personal" information.
"Some of it I look back and think 'well that seems like a sensible series of reflections over that period," he continued. But some, however, he said contradict each other.
"Others I look back and I can see I might have written something one day and then two days later written something that said, 'actually I don't agree with myself on that', which may have been how somebody had behaved or somebody made an observation.
Read more: Lockdown rules were confusing and £10,000 fines disproportionate, Priti Patel tells Covid Inquiry
Read more: Boris Johnson was told to sack Matt Hancock to 'save lives and protect the NHS', Covid Inquiry hears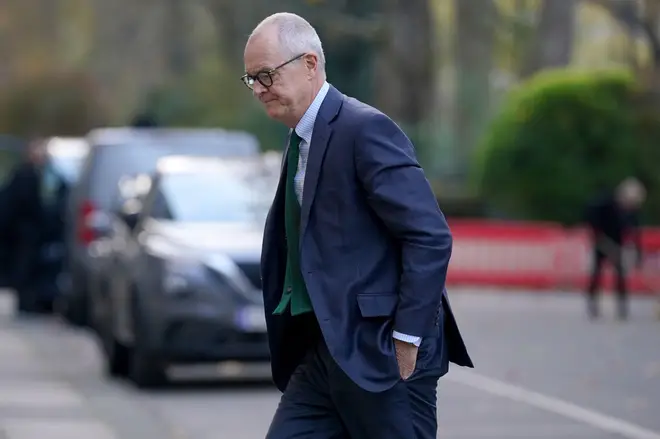 "So they were very much instant thoughts."
Some 25 extracts have been read out to the inquiry so far.
Among them, Sir Patrick accuses officials of "cherry picking' scientific advice and ministers of using scientists as "human shields".
He also criticises Boris Johnson's decision-making, branding him "all over the place" and criticising his "ridiculous flip-flopping".
"The right wing press are culpable and we have a weak, indecisive PM," he wrote in October 2020.
Mr O'Connor asked Sir Patrick if he thinks his former role should be held by someone with a medical background, given the inevitability of another pandemic.
Sir Patrick said the role is not "set up primarily for pandemic preparedness, it is set up to provide science advise across Government".
"The great crisis that all Governments face for the next many decades is the climate challenge, so it would be equally well-argued that you could have somebody who has that expertise," he added.