Boris Johnson was told to sack Matt Hancock to 'save lives and protect the NHS', Covid Inquiry hears
8 November 2023, 16:52 | Updated: 8 November 2023, 23:35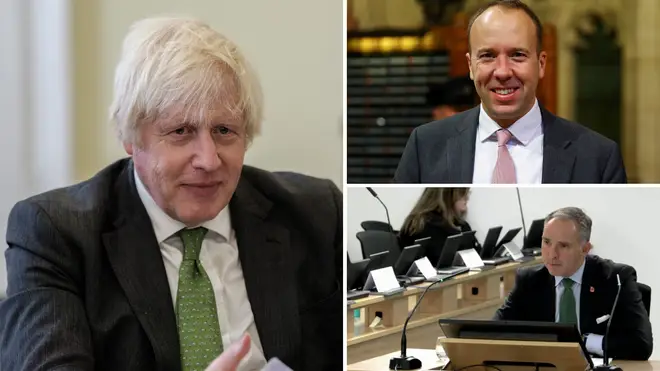 Britain's former top civil servant said Boris Johnson was told he should sack 'lying' Matt Hancock, the Covid Inquiry has heard.
Lord Sedwill, who was cabinet secretary when the pandemic started in 2020, made the comment to Simon Case, who was permanent secretary at the time.
While Sedwill said he did not give formal advice to Johnson on sacking Hancock, the former PM "would have been under no illusion as to my view about what was best", he told the inquiry.
The Covid Inquiry also heard a section from Johnson's witness statement, in which the former PM said he "didn't think" he had received advice from Sedwill to remove Hancock from his post.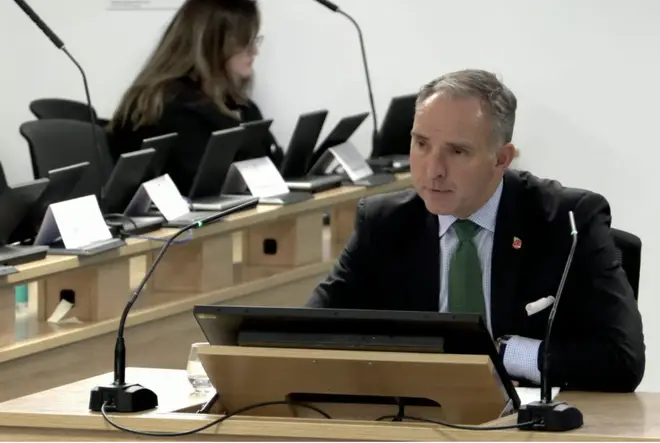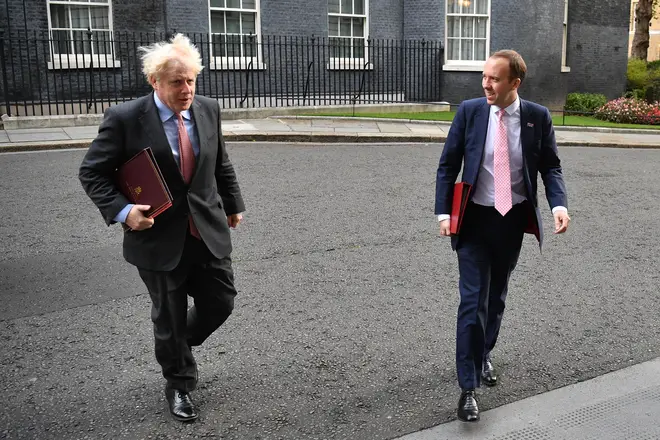 The former cabinet secretary was asked by Hugo Keith KC, counsel for the inquiry: "The process by which Hancock's truthfulness, or candour, or lack of candour or general approach, was not confined to one or two individuals?"
Sedwill said: "Yes."
Sedwill was then asked how "damaging" and "destructive" his loss of confidence in the former health secretary was for the UK as it battled a pandemic.
"Clearly, damaging," Sedwill said.
Hancock went on to resign after it was revealed he had an affair with an aide.
A spokesperson for Matt Hancock said: "Mr Hancock has supported the inquiry throughout and will respond to all questions when he gives his evidence."
Read More: Boris Johnson 'wanted to be injected with coronavirus live on TV to show it wasn't a threat', Covid Inquiry hears
Read More: 'Ludicrous, bogus, nonsense': James O'Brien is astounded by Boris Johnson 'laughing at Italy' during the pandemic
The team surrounding Johnson during Covid was called 'brutal and 'useless' and like taming 'wild animals' by the two most senior civil servants at the time, the Inquiry heard.
It comes after the Covid Inquiry heard that Johnson 'wanted to be injected with coronavirus live on TV to show it wasn't a threat'.
Lord Edward Lister, who worked in Number 10 between 2019 and 2021, described Johnson's comments as "unfortunate" as he gave evidence to the Covid Inquiry on Tuesday.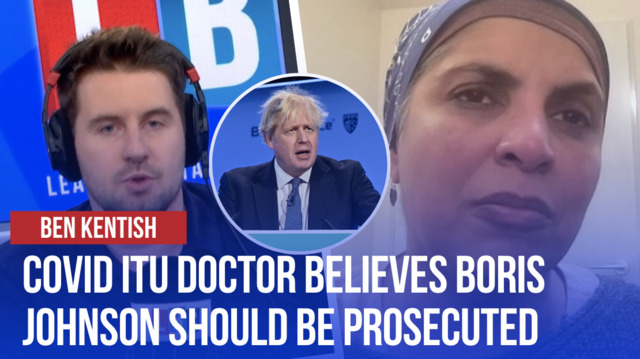 Covid ITU doctor believes Boris Johnson should be prosecuted for decisions made during the pandemic
"The Prime Minister suggested to senior civil servants and advisors that he wanted to be injected with Covid-19 to demonstrate to the public that it did not pose a threat," Lord Lister said in his witness statement.
"I appreciate on reflection that these were unhelpful comments, but they were made at a time of high stress and limited understanding of what lay ahead".