Lockdown rules were confusing and £10,000 fines disproportionate, Priti Patel tells Covid Inquiry
9 November 2023, 17:19 | Updated: 9 November 2023, 18:04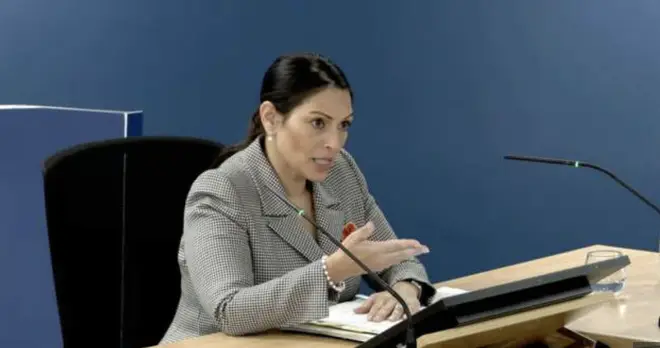 Highly-confusing and complex Covid laws were difficult to understand for the police and the public, former home secretary Priti Patel has said.
In today's hearing, it emerged that the former Prime Minister Boris Johnson demanded that "bigger fines" be emphasised as he unwound lockdown restrictions in the summer of 2020.
In handwritten comments shown to the Covid inquiry, the then-prime minister wrote: "I agree with the openings but the OVERRIDING MESSAGE should be about tougher enforcement and BIGGER FINES."
Lead counsel to the inquiry Hugo Keith KC asked former home secretary Dame Priti Patel to put aside the "crushing irony" of Mr Johnson's note as he asked her about putting the message into practice.
However, Ms Patel told the UK Covid-19 Inquiry that the £10,000 fine introduced for breaches of coronavirus regulations was not proportionate.
Questioned by Hugo Keith KC on whether the flat fine of £10,000 introduced in August 2020 was proportionate, Dame Priti said: "It was very high."
Pressed again on whether it was proportionate, the former home secretary said: "The answer is no."
Asked whether the Home Office pushed back to say the flat fine was disproportionate, Dame Priti said: "It was the Home Office in that collective sense."
'We couldn't stop Covid at the border'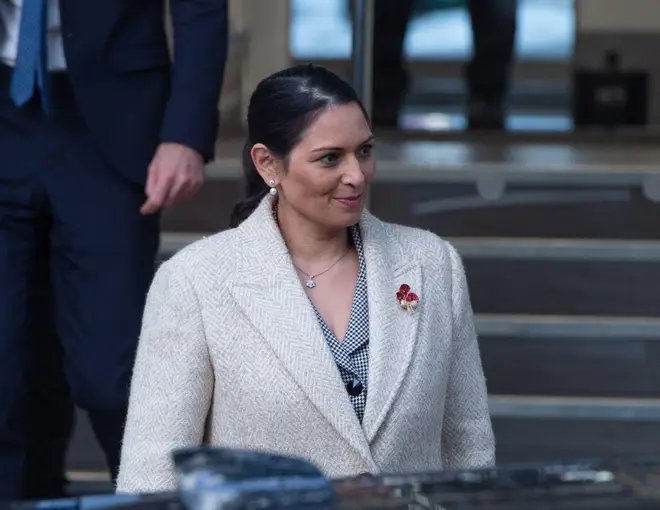 The UK didn't have the "technical capability" to stop coronavirus at the border, former Home Secretary Priti Patel has told the Covid Inquiry.
Read More: Boris Johnson was told to sack Matt Hancock to 'save lives and protect the NHS', Covid Inquiry hears
Read More: Boris Johnson 'wanted to be injected with coronavirus live on TV to show it wasn't a threat', Covid Inquiry hears
Discussing February and March 2020, lead counsel to the inquiry Hugo Keith KC said: "There was a distinct absence of practical capability to be able to restrict the infection through the border and secondly there was no sophisticated or effective system already thought about, drawn up and ready to be put into place when the virus attacked."
Dame Priti replied: "I think that's absolutely correct and, with that, no technical capability.
"At that stage the skills and capabilities simply weren't there."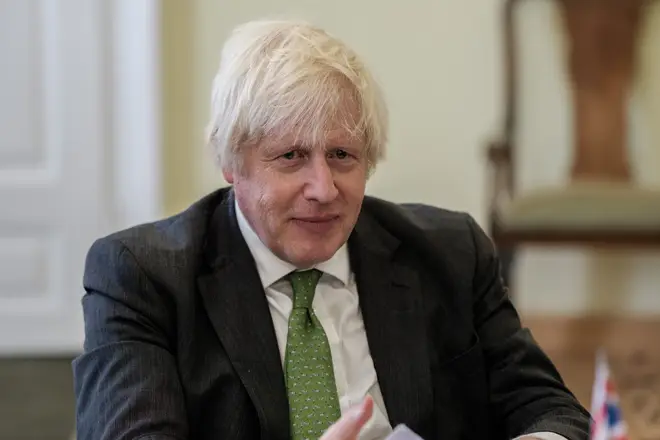 Ms Patel says evidence from SPI-M-O that suggested there may have already been sustained community transmission in early February means the government took a decision not to focus on border regulations to stop the virus.
Brits had already started to stop travelling by the time lockdown was put into place in March 2020, she added.
Ms Patel has also accepted that the Home Office did not believe it had the "technical capability or skills" to restrict Covid coming through the border.