X-Ray asylum seekers' wrists to verify their age, minister demands after Afghan murders DJ after posing as 14-year-old
24 January 2023, 08:32 | Updated: 24 January 2023, 08:53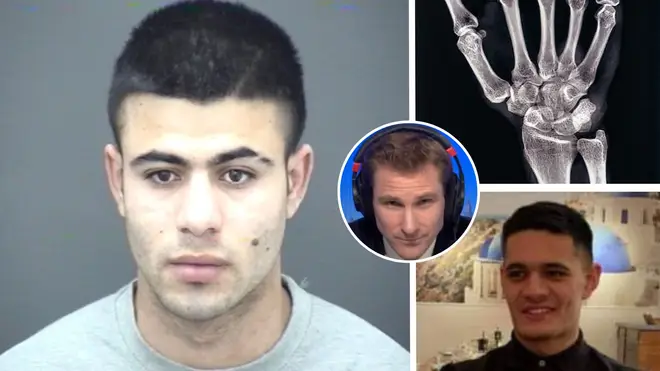 New "scientific age assessments" like scanning immigrants' wrists should be introduced after an adult Afghan asylum seeker killed an aspiring Royal Marine by posing as a teenager to enter the UK, a minister has told LBC.
Home Office minister Chris Philp said the murder case is a "very powerful illustration" of why methods used in other European countries should be adopted here.
He told LBC's Nick Ferrari at Breakfast that immigration minister Robert Jenrick will be "quickly" introducing "scientific, physical" age assessments in Britain to stop adults illegally entering as children.
"He posed as a 14-year-old and, I think, together with his immigration lawyers, strung out the process for years before it was finally discovered that he was an adult," policing minister Mr Philp said.
"And in fact he'd been in a school, I think, in the meantime. Which also demonstrates why we need to have much more robust, tougher, age assessment methods.
Read more: Asylum seeker who shot dead two people in Serbia murdered aspiring Royal Marine after posing as child to enter UK
"At the moment, age assessments are done by essentially a social worker interviewer. What we need to introduce, I believe, are scientific age assessment methods.
"There are a variety introduced in other European countries including X-rays of certain bones like the wrist.
Policing Minister Chris Philp says he wants to x-ray asylum seekers to determine their age
"There are various more innovative, modern, scientific physical age assessments as well.
"What the immigration minister will be doing, I understand, is pretty quickly introducing those scientific, physical assessment techniques here in the United Kingdom.
"This case is a very, very powerful illustration of why we need to do that."
Lawangeen Abdulrahimzai killed Thomas Roberts outside Subway in Bournemouth in March last year.
Read more: Killer uncle who murdered 15-year-old niece and never revealed whereabouts of her body denied parole
The 21-year-old, who crossed from France and arrived in Poole, Dorset, was convicted of murder at Salisbury Crown Court on Monday.
Mr Roberts, a DJ who was hoping to join the elite Royal Marines, was killed as he tried to act as a peacemaker when his friend got into an argument with Abdulrahimzai over an e-scooter.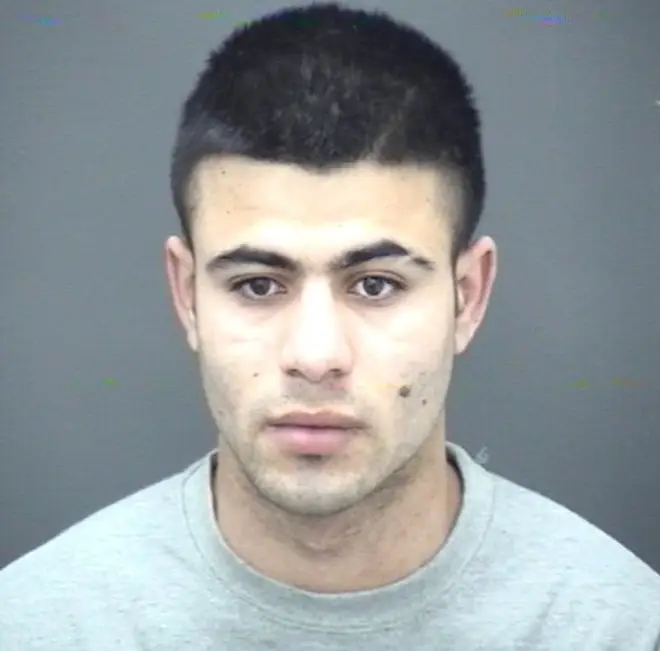 Mr Roberts slapped the Afghan in his face before Abdulrahimzail pulled a knife and stabbed him twice before fleeing.
Abdulrahimzai came to the UK in December 2019, telling police he was 16 when he was arrested before it was determined he is actually 21.
His parents had been killed and he had been tortured by the Taliban, the court was told, so he claimed he carried a knife for protection.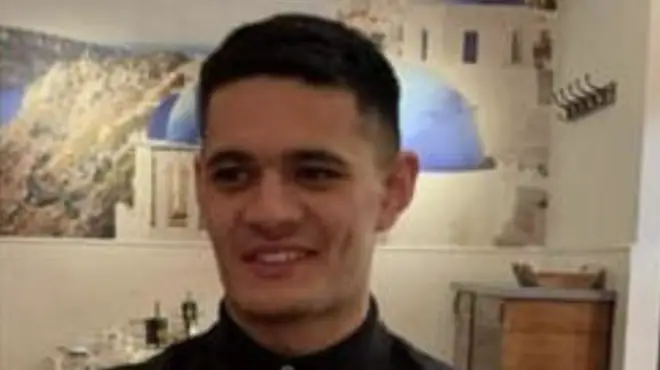 The case has caused outrage that a man who went on to kill was able to fool authorities for so long and remain in the UK.
It has been reported he gunned down two fellow Afghans with an AK-47 in Serbia a year before he arrived in Britain – which authorities had no idea about.
He had also been convicted for drug offences in Italy in 2017.
Abdulrahimzai is due to be sentenced on Wednesday.