Congress tells Trump to attend the impeachment hearing or 'stop complaining'
27 November 2019, 14:45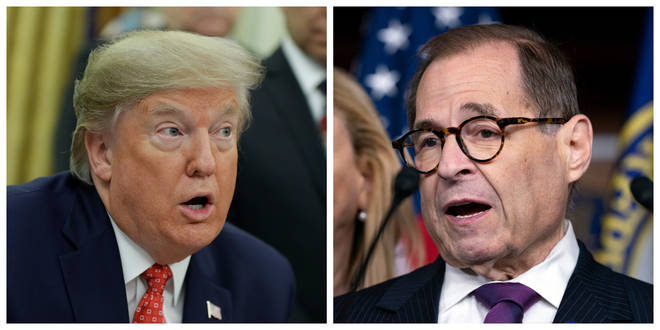 Congress has invited President Trump to attend the first impeachment hearing, which is being held on December 4.
Donald Trump has been told by congress to either attend the next stage of the impeachment inquiry or "stop complaining about the process".
The Democratic Chairman of the House Judiciary Committee, Jerrold Nadler, wrote a statement directly to Mr Trump inviting him to attend the hearing next month.
In the statement, Mr Nadler said: "At base, the president has a choice to make.
"He can take this opportunity to be represented in the impeachment hearings, or he can stop complaining about the process.
"I hope that he chooses to participate in the inquiry, directly or through counsel, as other presidents have done before him."
The letter also called on the president to attend and "discuss the historical and constitutional basis for impeachment".
He said: "We will also discuss whether your alleged actions warrant the House's exercising its authority to adopt articles of impeachment".
Mr Nadler said within the letter that the president has until 6PM US time (11PM UK time) on December 1 to let congress know whether he will be attending the hearing and if not who his council will be.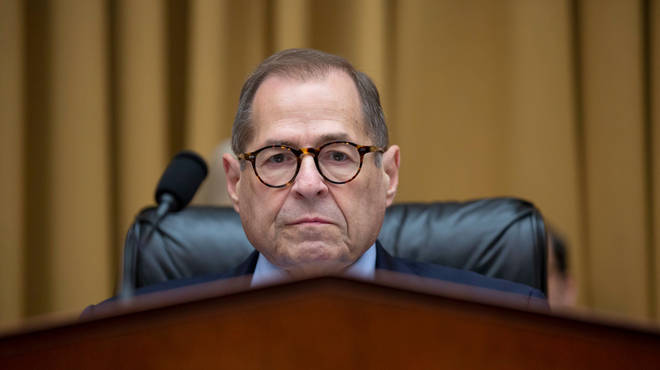 If the president does accept the invitation, he will be able to personally question witnesses.
The statement comes after the House Intelligence Committee wrapped up two weeks of public hearings from several current and former employees of the Trump administration.
It followed several weeks of closed-door interviews with witnesses.
The Intelligence, Oversight and Foreign affairs committee, who are leading the probe, are now working on their report to be published on December 3.
The first impeachment hearing will mark the beginning of the next stage of the impeachment inquiry into President Trump.
It centres upon a phone call between Mr Trump and Ukrainian president Volodymyr Zelensky.
Mr Trump is accused of asking Mr Zelensky to investigate his political rival Joe Biden and his son Hunter during the phone call.
He is also accused of threatening to withhold UK aid to Ukraine unless they agreed to the investigation.
President trump has denied any wrongdoing, and has called the impeachment inquiry a "witch hunt" on numerous occasions.