As it happened: Trump moved from White House to medical facility as a precaution
2 October 2020, 07:53 | Updated: 3 October 2020, 03:22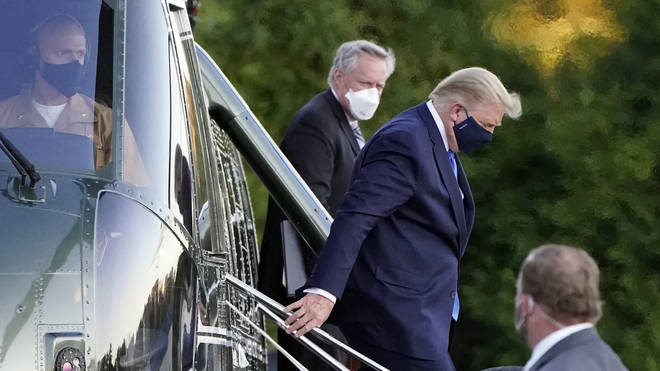 US President Donald Trump is "fatigued but in good spirits" and has been moved from the White House to a military medical facility as a precaution.
The US leader will spend the next few days at Walter Reed Military Medical Center where he will remain in charge as there has been no transfer of powers to Vice President Mike Pence.
He posted a video on Twitter before his transfer from the White House, during which he thanked people for their support and said: "I think I'm doing very well, but we're going to make sure that things work out."
Mr Trump's doctor said he was being treated with "a single eight-gram dose of Regeneron's polyclonal antibody cocktail" along with zinc, vitamin D, famotidine, melatonin and a daily dose of aspirin.
The news on Friday comes a month before the US election, with a presidential debate on 15 October now in question.
READ MORE: Trump confirms he's tested positive for Covid-19
Follow all the developments and reaction to the story live below...
Happening Now