Greta Thunberg nominated for Nobel Peace Prize for a second time
3 February 2020, 12:08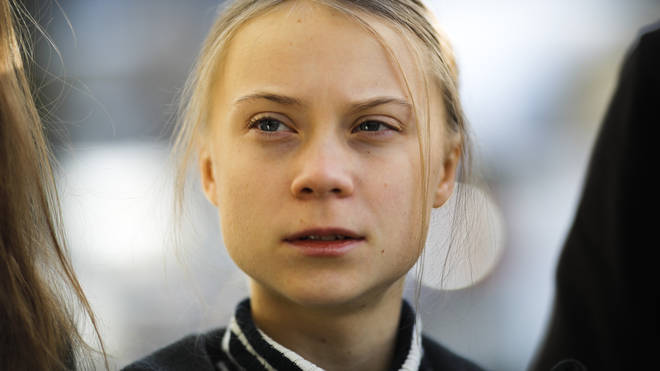 Greta Thunberg has been nominated for a Nobel Peace Prize for the second consecutive year.
The 17-year-old was nominated for the 2020 prize by two politicians from Sweden's Left Party, who say her activism in calling for swifter action on climate change will ultimately help avoid conflict.
"The climate crisis will produce new conflicts and ultimately wars," a joint letter sent to the Nobel committee from Jens Holm and Hakan Svenneling said.
It added: "Action for reducing our emissions and complying with the Paris Agreement is therefore also an act of making peace."
The nomination covers both the Swedish teenager and her Fridays for Future movement, which saw thousands of children and adults across the globe to take part in weekly protests about climate change.
"Without Fridays for Future and Greta Thunberg the climate issue would not have been on the agenda to such an extent today," the letter continued.
READ MORE:
- Prince Charles meets Greta Thunberg demanding 'next level' climate action at Davos summit
- 'People focus on Greta Thunberg's age to undermine her message', argues psychotherapist
- Greta Thunberg applies to trademark her name to 'protect' her movement
It then highlighted the Global Climate Strike - inspired by Thunberg - in September, which saw 6,000 events in 185 countries attract 7 million participants to call for more action on climate.
The letter added: "They have made the world open their eyes and see the reality and not just that, she showed us that every single one could make a difference.
"No matter how big the difference is, but everyone can do something...For that, they deserve the Nobel Peace Prize."
It is the second peace prize nomination for the teenager, who was also named Time magazine's person of the year in 2019.
She was nominated for the accolade last year by several members of the Norwegian parliament, but ultimately missed out to Ethiopian President Abiy Ahmed.
He won the prize for his work in trying to settle a decades-long conflict with neighbouring Eritrea.