150 drivers wrongly fined every month in Glasgow's Low Emission Zone
9 November 2023, 06:09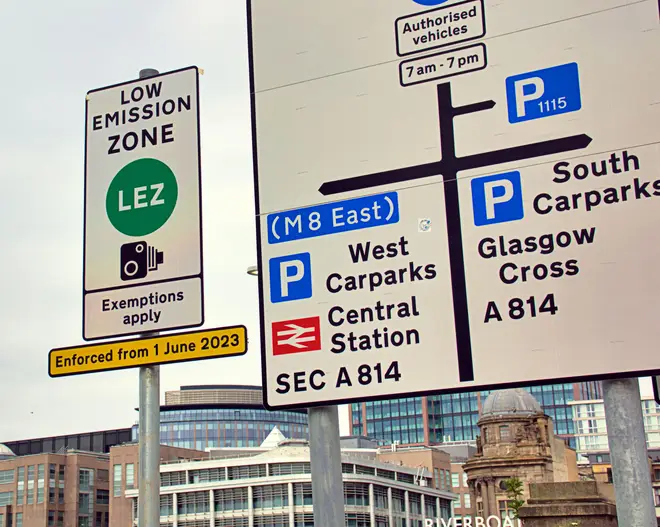 At least 150 motorists are being wrongly issued fines every month for driving in Glasgow's Low Emission Zone.
Enforcement of the scheme began in June, meaning drivers in the city centre are now penalised if their cars or vans don't meet clean air standards.
Since then 743 motorists who were informed by the council they had breached the rules have successfully appealed against that ruling.
That works out at around five drivers every day being wrongly issued penalty charge notices demanding a £60 payment.
On four occasions fines were issued to motorbike or moped users in the city centre - despite both vehicles being completely exempt from the rules.
Craig, one of the four, told LBC: "It left us with a whole night of worry thinking we've not read the rules right.
Read more: Council fines dozens of its own staff for breaking Low Emission Zone rules in council vehicles
Read more: Where are the Ulez cameras and how do they work?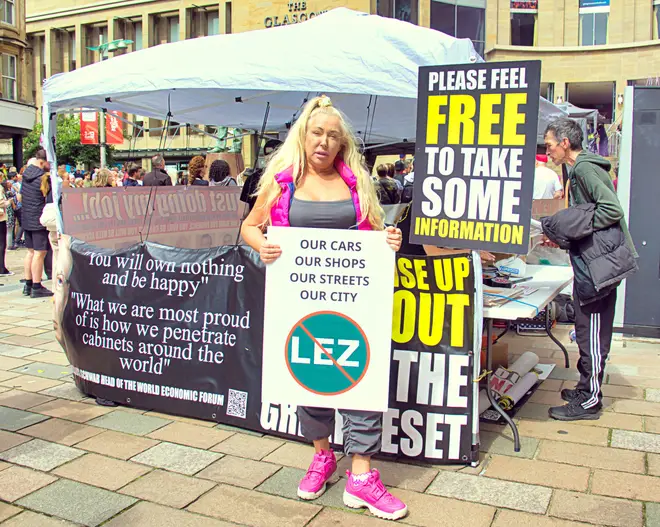 "I was thinking we could be getting hit for a lot of money here before I went through the appeals process.
"But I wonder how many have just paid thinking the council are correct?
"In my view the Low Emission Zone should be withdrawn until the system is foolproof.
"I hope people will question every time a charge notice comes in. They should do because they might be right".
It's unknown how many other drivers wrongly given fines have just paid up without appealing - assuming the council was correct.
LBC previously reported that Glasgow City Council had fined dozens of its own staff members for breaking the regulations in council-owned vehicles.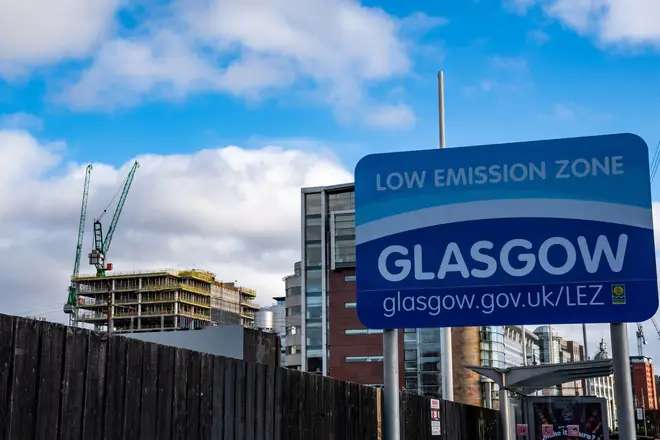 Scottish Conservative shadow transport minister Graham Simpson MSP said: "It's bad enough that ordinary drivers are being priced out of Glasgow city centre by the SNP-run council's draconian LEZ scheme – but it's completely unacceptable that hundreds of motorists who comply with the regulations are being wrongly fined.
"It's symptomatic of a policy that was rushed out, that mistakes like this are being made. The council must ensure that all those who paid wrongly-issued fines are reimbursed immediately and that steps are taken to prevent more being wrongly snared.
"I trust other councils will learn lessons from Glasgow's blundering before introducing any similar scheme."
A Glasgow City Council spokesperson said: "Our enforcement regime is based upon vehicle registration information provided by the DVLA, and potential breaches of the scheme are subject to a further check.
"The right of appeal is built into the system for any registered keeper of a vehicle who believes a penalty charge notice has been issued incorrectly.
"Glasgow's LEZ is a necessary intervention to reduce levels of harmful air pollution in our city centre. The LEZ has been deemed lawful and proportionate by the Court of Session which recently dismissed a petition for Judicial Review of the scheme.
"We know from pre-enforcement modelling that the vast majority of vehicles driving into the zone already meet the emission standards and are entirely unaffected by the LEZ, however everyone benefits from cleaner air."