Girl, 8, becomes UK's first person to get rejection-free kidney transplant after getting organ from mother
22 September 2023, 09:37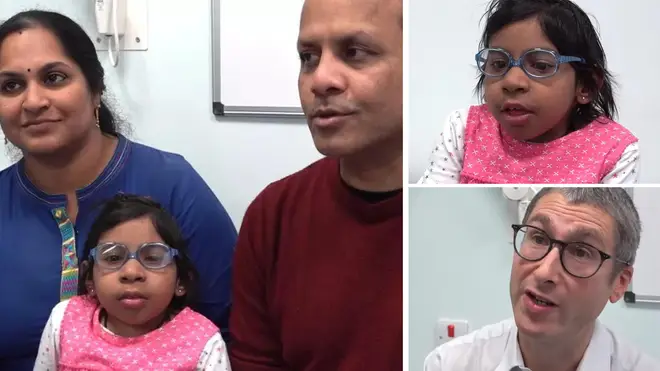 An eight-year-old girl from London has become the first person in the UK to have a kidney transplant that her body won't reject without drugs after doctors "reprogrammed" her DNA.
Aditi Shankar had a stem cell transplant from her mother which allowed her body to accept a donor kidney - also from her mother - without the need to take drugs for life.
The immunosuppressants she would otherwise have had to take would have made her more susceptible to other illnesses. Aditi was able to stop taking them a month after she was born.
She is now able to swim, sing, dance and play on her trampoline at the family home in Greenford, north-west London.
"My mum gave me my new blood cells," Aditi said. "I got the kidney transplant when I went to special sleep and closed my eyes.
"Now I have got the line out, I can go swimming," she told PA.
Read more: UK's first womb transplant hailed 'massive success' as woman donates womb to younger sister in 'remarkable' first
Read more: Man who underwent first face and double hand transplant has found love years after surgery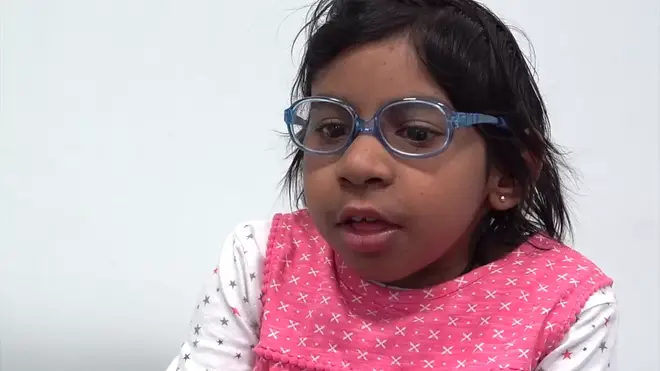 Aditi, who already loved science, is now particularly interested in biology after learning so much about the human body during her hospital stay.
Her mother Divya, 38, said she was "happy and proud" to donate both bone marrow and one of her kidneys to her daughter.
Aditi's father Uday, a 48-year-old chef, said: "Most of the support for the family has come from Aditi. She was going in for six to eight hours a day of dialysis and then she would come home and still light the whole house up."
Professor Stephen Marks, children's kidney specialist at Gosh, said: "I lead the kidney transplantation programme at Great Ormond Street Hospital and have worked here for over 25 years and she is the first patient in the United Kingdom who has had a kidney transplant to not require immunosuppressive medication after the surgery.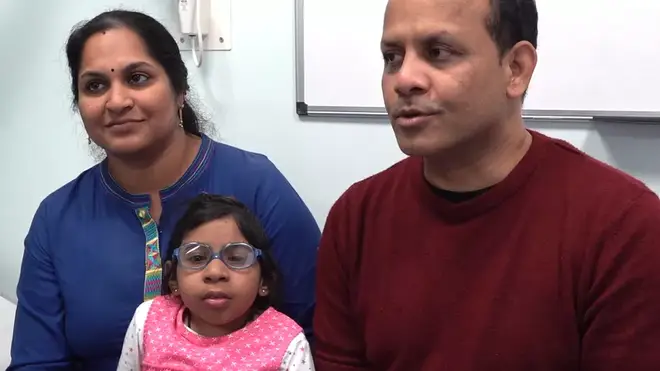 "Because of her underlying immune condition, it meant she would not be able to receive a kidney transplant. Her immune deficiency had to be corrected by having mum's bone marrow first, and because Aditi was able to accept her mum's bone marrow, that therefore meant her body could then see her mum's kidney as being part of her.
"A month after the transplant, we were able to take her off all of her immunosuppression, which means she doesn't get the side effects of the drugs."
Prof Marks continued: "It really is great to see that she is an active eight-year-old girl, back to school, able to have an excellent quality of life, when in March 2021 we were in a situation of discussing what is the future going to hold.
"Here we are in the situation where she no longer needs dialysis, but she has an excellent immune system and an excellent kidney transplant, doing the function that her kidneys would have done if they hadn't failed."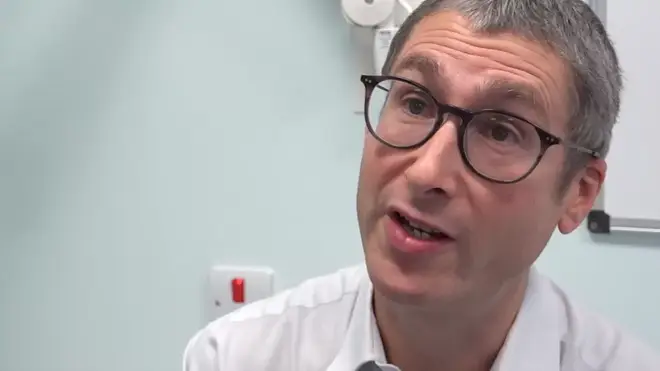 He added: "It is exciting for Aditi to be the first patient in the United Kingdom, the first patient under the National Health Service, to have had a kidney transplant for this condition and to be off immunosuppression within a month.
"And now, one year after having had a bone marrow transplant and six months after having a heart or kidney transplant, it is so heartwarming to see her having a good quality of life - going to the beach, singing, dancing and also going to school and being able to do things that normal children do."
Asked about the potential use of the double procedure among other patients, he added: "Everything in life, especially in medicine, is about the risks-and-benefit ratio.
"Undergoing this double transplant with a bone marrow transplant, then followed by a kidney transplant six months later, has a much higher risk of causing injury to the patient and also death, so we always have to balance each individual case.
He added: "There are subgroups of patients who have particular kidney diseases involving the immune system... you could postulate that for some of these conditions that increased risk may be worth taking because that patient may not be able to survive long term on dialysis."