Andrew Marr: Is govt's AI regulations reveal the worst-timed announcement in British political history?
29 March 2023, 18:08 | Updated: 29 March 2023, 20:11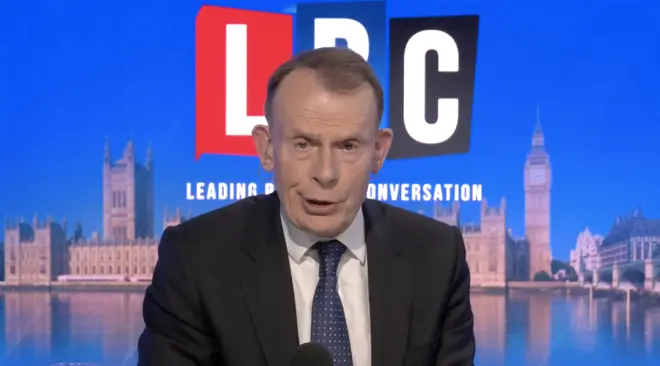 Andrew Marr has said the Government's move to "woo overseas money" with light-touch AI regulation couldn't have been more badly timed, as Elon Musk and other tech leaders spoke out on the technology's risk to human civilisation.
Speaking on Tonight with Andrew Marr, the presenter said it was time to consider the seminal impact AI will likely have on our species, rather than seeing it as an opportunity for short-term financial gain.
He said: "What's happened today may go down as one of the most unhappily timed announcements in modern British political history.
"The Government's unveiled its plan for light touch regulation of artificial intelligence, AI, which it says was worth £3.7 billion to the British economy last year.
Read more: Elon Musk urges pause to 'out of control' AI development over 'threat to civilisation'
"It wants to boost that by luring AI companies here from other countries with the offer of less red tape and simpler regulations.
"So, why might that be a problem? AI is best known because of the recently launched chatbots, which gorge information from the internet.
"They can write homework and exam papers, provide brilliantly convincing resumes for jobs, and compose complicated and moving poems.
Andrew Marr reacts to the government's plan for light-touch regulation of artificial intelligence
You can also listen to the podcast Tonight with Andrew Marr only on Global Player.
"But all of that is really nothing - not compared to what's coming. Artificial Intelligence, which is now advancing in labs at warp speed, has been described as being as important for the human race as the discovery of fire or electricity.
"Injected into the financial system it could drive markets completely haywire. It can help malign states or terrorists develop biological weapons or crash grids, and spread completely fake news with the fake voices and fake pictures to back it up.
"Some believe it could one day replace humankind entirely. And if you think that's wild sci-fi Doom mongering from me, then listen to the co-founder of Apple Steve Wozniak, to Elon Musk, and numerous AI developers, world-famous authors and scientists who have published an open letter today from the aptly named Future of Life Institute asking AI labs to put their work on pause for at least six months.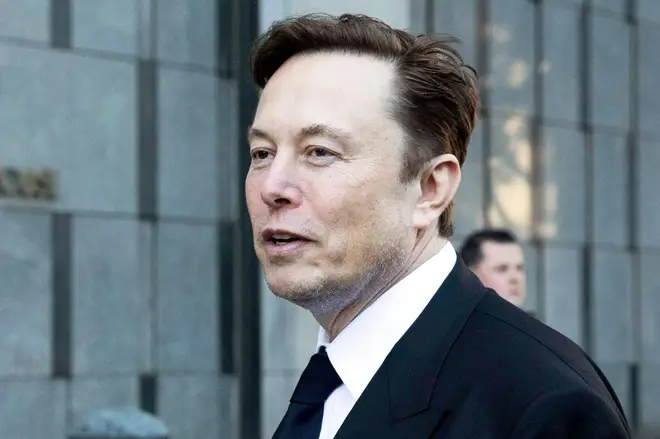 "Here's what they say: 'Recent months have seen AI labs locked in an out-of-control race to develop and deploy ever more powerful digital minds that no one – not even their creators – can understand, predict, or reliably control.'
"So, say Musk and friends, it's time to pause, reflect, and ask the following questions – again these are questions from some of the top people in artificial intelligence not from me - 'Should we let machines flood our information channels with propaganda and untruth? Should we automate away all the jobs, including the fulfilling ones? Should we develop nonhuman minds that might eventually outnumber, outsmart, and replace us? Should we risk loss of control of our civilization?'
Read more: King Charles and Queen Consort Camilla arrive in Germany after RAF Voyager escorted by two fighter jets
Read more: Woman who collapsed and died at stables owned by Michael Owen identified as 25-year-old beauty queen
"Pretty good questions. Now you might, just might, think that this is not necessarily the moment for Britain to be suggesting light touch regulation of all of this to woo overseas money.
"Michelle Donelan, the science innovation and technology secretary, says she's not denying the risks - perish the thought- but has a framework to allow the UK to seize the opportunities.
"Strange thing, Michelle, but right at the moment I'm not feeling hugely reassured."