Police to form Armistice Day 'ring of steel' as Met drafts in more than 1,000 officers to curb remembrance disruption
10 November 2023, 05:56 | Updated: 10 November 2023, 06:43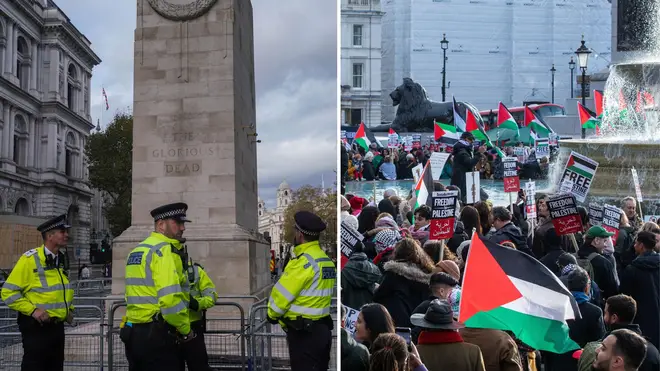 More than 1,000 officers have been drafted in from forces across the country to assist the Metropolitan Police during remembrance weekend.
The November 11 march, on which protesters will again call for a ceasefire in Gaza, has been controversial because it coincides with the day of solemn remembrance for Britain's war dead.
Police chief Sir Mark Rowley, however, said that he will not formally ask the Home Secretary to ban the protest - despite facing mounting political pressure to do so.
He said that the force does not believe the legal threshold to ban the protest has been met.
The Met has now reportedly drafted in more than 1,000 officers from forces across England and Wales to assist in policing the weekend's events.
Police chiefs have reportedly cancelled leave and extended overtime in a bid to ensure officers have enough reinforcement, according to the MailOnline.
It comes after Mr Sunak labelled plans for an Armistice Day protest as "provocative and disrespectful" and said there was a "clear and present risk that the Cenotaph and other war memorials could be desecrated".
Read more: Rishi Sunak 'considers firing Suella Braverman', with Conservatives split over Palestine police bias comments
Read more: Calls grow for Suella Braverman to be fired over police bias comments, despite backing from Rishi Sunak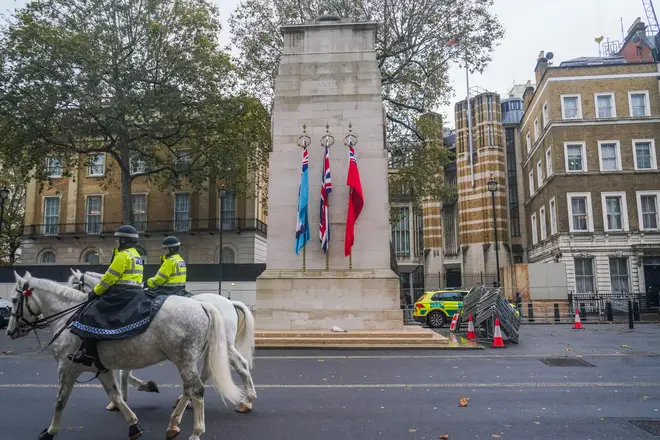 The Prime Minister is now also facing calls to sack Home Secretary Suella Braverman after her incendiary comments about the planned pro-Palestine, writing in an article for The Times.
Downing Street said on Thursday that it did not clear her piece accusing police of "playing favourites" with protesters, but that Mr Sunak still has confidence in the Home Secretary.
But the Prime Minister is said to be considering Ms Braverman's future, and considering the possibility of bringing forward a Cabinet reshuffle previously slated for before Christmas.
Downing Street is conducting an internal investigation into whether Ms Braverman broke the code by not getting her article signed off fully. If it finds there was a breach, Mr Sunak may either demand an apology, or fire her.
Gavin Stephens, the chair of the National Police Chiefs' Council (NPCC), said political interference would not stop police from making their own decisions on protests.
Mr Stephens said: "The issues we're dealing with are divisive, but our job is to keep the King's peace. The decisions we take are not easy ones, but we do so impartially, without fear or favour and in line with the law.
"We the need the space to make the operational decisions in an independent manner and that is set out very clearly in the Policing Protocol Order which was refreshed earlier this year.
"We don't have a professional view on political commentary that's made - that's the point of independence. It's important we don't take those factors into account, and we do things by the law and based on our intelligence."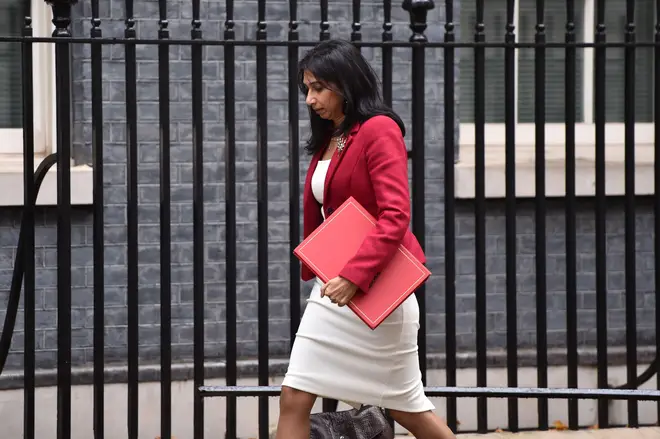 Sir Mark Rowley said the Met could not legally enforce a ban on Saturday's protest: "The laws created by Parliament are clear. There is no absolute power to ban protest, therefore there will be a protest this weekend.
"The law provides no mechanism to ban a static gathering of people. It contains legislation which allows us to impose conditions to reduce disruption and the risk of violence, and in the most extreme cases when no other tactics can work, for marches or moving protests to be banned."
The Met Chief added that the organisers of the weekend march had demonstrated "complete willingness to stay away from the Cenotaph and Whitehall and have no intention of disrupting the nation's remembrance events".
He added officers will use their powers to protect the event should this change.
The demonstrators will not go past the Cenotaph in Whitehall and the march will take place after the two-minute silence at 11am.