Bill Gates and wife Melinda announce divorce after 27 years or marriage
3 May 2021, 21:49 | Updated: 3 May 2021, 22:54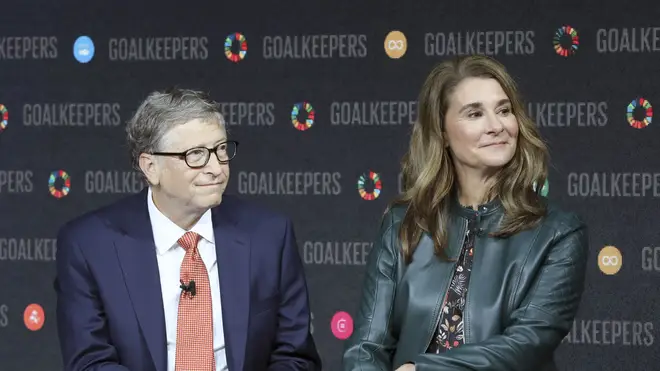 Bill Gates and his wife Melinda are getting divorced after 27 years of marriage as they can no longer "grow together as a couple", they have announced.
The American billionaires confirmed the news on their respective Twitter profiles shortly after 9:30pm on Monday.
"After a great deal of thought and a lot of work on our relationship, we have made the decision to end our marriage," the couple said in a joint statement.
Mr Gates - the fourth richest man in the world with a net worth of more than $124 billion, according to Forbes - married Melinda in January 1994.
Together, they co-run the Bill & Melinda Gates Foundation, a philanthropic organisation that has spent billions on causes such as fighting infectious diseases, including coronavirus, and encouraging vaccinations in children.
However, they said they can no longer progress into the next stage of their lives as a couple.
Read more: Trump 'should probably be allowed back on social media', says Bill Gates
Read more: Bill Gates stepping down from Microsoft board to focus on philanthropy
Their statement read: "Over the last 27 years, we have raised three incredible children and built a foundation that works all over the world to enable all people to lead healthy, productive lives.
"We continue to share a belief in that mission and will continue our work together at the foundation, but we no longer believe we can grow together as a couple in this next phase of our lives.
"We ask for space and privacy for our family as we begin to navigate this new life."
Mr Gates - who co-founded Microsoft in the 1970s - and Melinda are part of the Giving Pledge which urges billionaires to donate the majority of their wealth to good causes.
They have three children together - Jennifer, Rory and Phoebe - and live in a hillside mansion overlooking Lake Washington in Medina, Washington.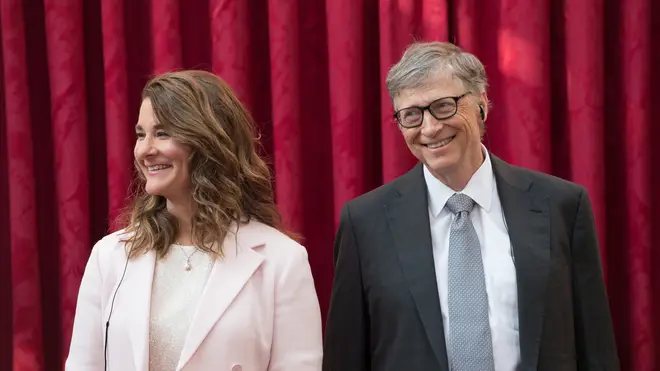 Their sprawling Seattle-based foundation is easily the most influential private foundation in the world, with an endowment worth nearly $50 billion.
Mr Gates, formerly the world's richest person, was Microsoft's CEO until 2000 but has since then gradually scaled back his involvement in the company.
Last year he said he was stepping down from Microsoft's board to focus on philanthropy.
In her 2019 memoir, The Moment of Lift, Ms Gates wrote about her childhood, life and private struggles as the wife of a public figure and stay-at-home mother with three children.
She won Mr Gates' heart after meeting at a work dinner, sharing a mutual love of puzzles and beating him at a maths game.