Body found on beach near Brighton after search operation during Storm Noa
13 April 2023, 10:09 | Updated: 13 April 2023, 10:52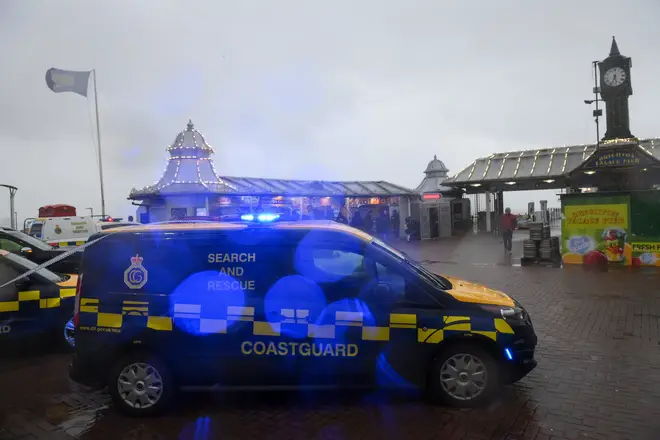 A body has been found on an East Sussex beach after a search during Storm Noa.
Sussex Police announced that the body had been found on Thursday after the alarm was raised at around 4pm on Wednesday.
Lifeboats, a coastguard helicopter and police were mobilised after reports of a person being swept out to sea yesterday.
The person had been seen going into the water near Brighton Palace Pier at around 3.50pm in the rough sea conditions seen on the south coast yesterday.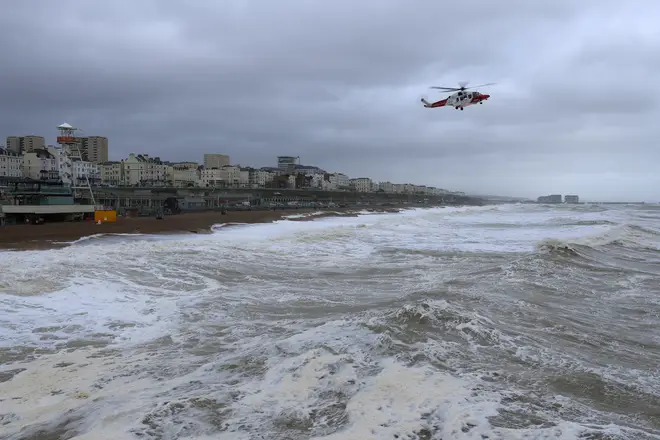 In a statement yesterday, Sussex Police: "Emergency services were called to a report of a person seen going into the water by Brighton Pier at about 3.50pm on Wednesday (April 12) in extremely rough sea conditions.
"Searches by the Shoreham and Newhaven RNLI lifeboats and the coastguard helicopter are currently ongoing along with coastguard teams and police on the shoreline.
Before the search was launched, East Sussex Fire and Rescue Service tweeted a warning over the dangerous sea conditions.
This warning read: "Our coast is beautiful but can be very dangerous."
A woman also died on Brighton beach on Tuesday as part of the choppy conditions seen as a result of Storm Noa.