'They had no mercy': British woman falsely accused of being a spy detained in 'appalling' conditions by Turkish police
18 June 2023, 13:17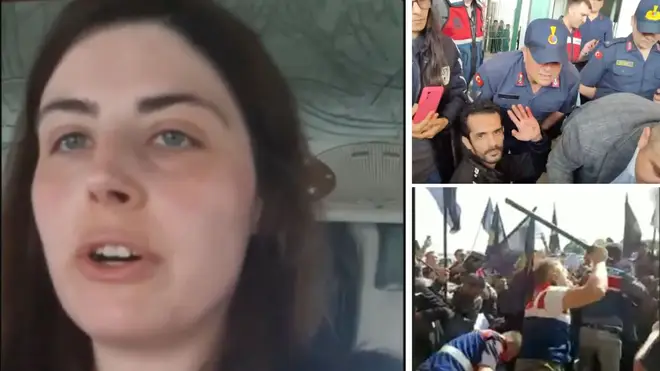 A British activist endured terrifying conditions in an underground cell after Turkish border guards held her and branded her a spy.
Alexandra Foreman, a reporter for Mahdi TV, was captured by Turkey's Gendarmerie, taken to a detention centre and claimed she was coerced into consenting to her being held.
She was documenting an attempt by members of a religious group called the Ahmadi Religion of Peace and Light, an Islamic sect that faces persecution, to cross through Turkey and claim asylum at Bulgaria's border.
The group's members, who come from countries including Iran, Iraq and Algeria, fear for their lives in their home country for their beliefs, which are deemed heretical, and were attempting to reach the EU to claim asylum.
But violence broke out at the border, with Turkish border guards rounding up the Ahmadi and holding 100 people in cells.
Among them were Ms Foreman, who was taken to a detention facility in Edirne, and her partner Sermad, who she says was beaten by the guards and taken away. Her broadcaster group, Mahdi TV, covers the religion.
Read more: Nottingham attacks suspect comes from 'friendly, hard working and devout' Christian family
"I was put in a room. I was interrogated by lots of different Gendarme guards, came in shouting at me, trying to intimidate me," she told LBC.
"They said you're a British agent, come her to cause disruption here in Turkey, they said that I bit someone, they said we were refugee smugglers.
"Just all of this crazy stuff, despite the fact we're just at the border, it was really crazy.
"It seemed like they were panicking about having been caught on video, and to make the situation look like it was our fault.
"There were stories coming out on Turkish TV there were two British agents, they were calling us that on TV, accusing us of espionage and being agent provocateurs. So it was really a crazy situation."
During her career she has never encountered a scenario like this.
She said it was unclear why the clash broke out on May 24, but she pointed to Turkish agreements with the EU that encourage Ankara to prevent migrants from reaching the EU's frontier.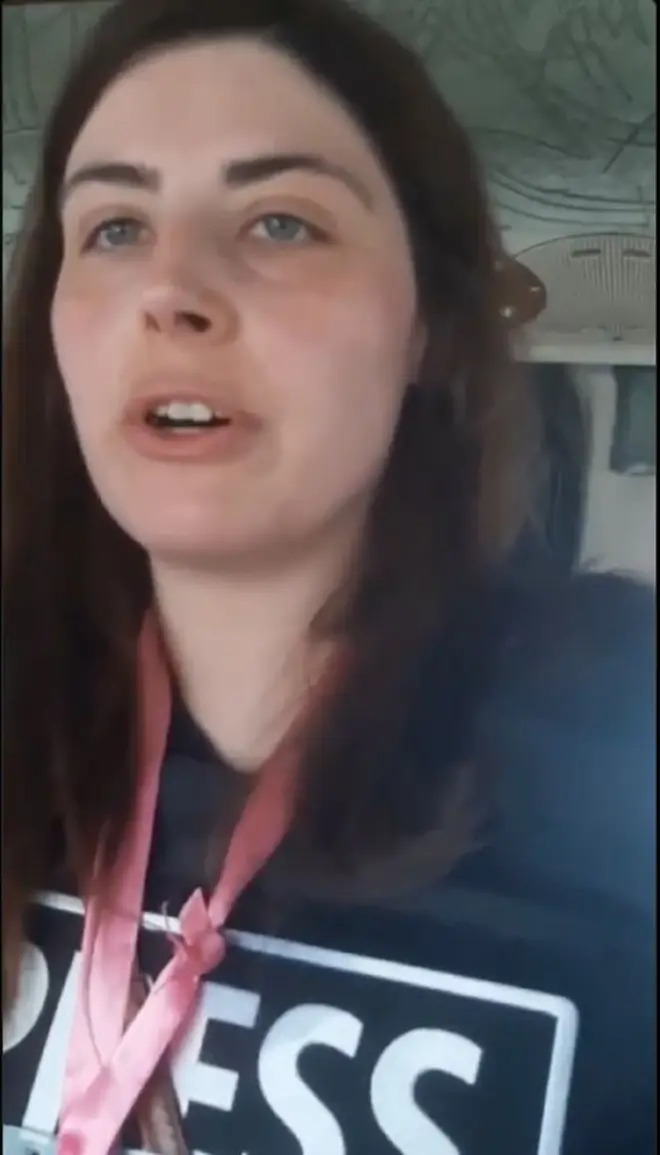 The Ahmadi had hoped to lodge an asylum claim with Bulgarian border police. Bulgarian media reportedly claimed the border was stormed and forced it to shut for two hours.
Shots were fired, the Ahmadi claim, and then the Gendarmerie rounded up the asylum seekers and took them to holding camps.
"It was really terrifying, the border guards didn't seem to care about following any laws, so it seems like we are completely at their mercy, and they didn't seem to have any mercy," Ms Foreman said.
"They were very scary, trying to intimidate us constantly.
"We're asking to speak to our embassy, we're asking for a lawyer, and they're just kept us in this interrogation room all day, shouting at us, and they all had guns. It was a very overwhelming and traumatising experience."
She was held in a detention centre for five days on her own and later moved to a deportation facility as she waited to be sent back to the UK.
Sermad, who was documenting the attempted crossing with Ms Foreman, was held with the Ahmadi before he too was sent back.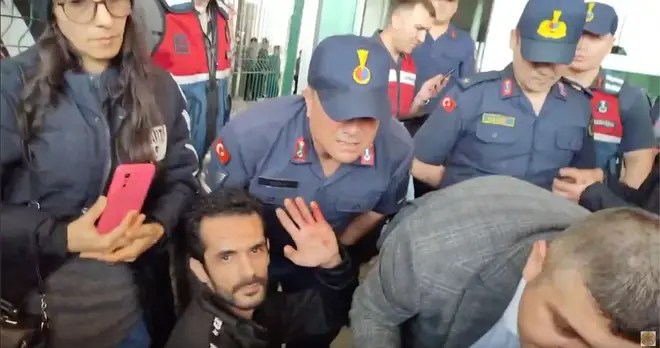 "The conditions were absolutely disgusting in the detention centre, it was an underground cell, it was filthy, it smelled like an open sewer and it was freezing cold as well.
"They'd lock us in for 24 hours a day and bring us up once a day to intimidate us into signing consent forms for staying another night.
"That was horrible being in there, because we didn't know when we were going to come out of that centre.
"Eventually, we got taken to court, we were obviously found innocent of all of these ridiculous accusations. After that, we got taken to a deportation centre which unfortunately wasn't much better.
"The deportation centre had really bad conditions, it was like a concentration camp. There were lots of children there in awful conditions who were locked up there for a long time. That was filthy as well, and the cells were very cramped.
"There were twelve people in my cell including lots of children, all using one filthy bathroom that was constantly flooded."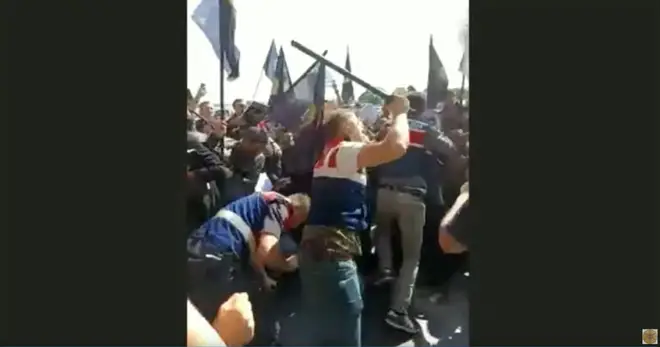 But Ms Foreman said her treatment was far better than the Ahmadi, who she said are still facing deportation in "appalling" conditions at the detention centre.
They are being deprived of medical care, being left to wait before they receive proper attention, and says the children are unwell as they struggle to eat "inedible" food.
Women are deprived of sanitary products, it is claimed, and allegations of beatings of Ahmadi have been made.
Ms Foreman and Sermad arrived back in the UK on June 4 but the Ahmadi are still being held. She said the UN and the EU "have to get involved to help them".
"They cannot be deported to the countries they came from."
Hadil Elkholi, the religion's human rights outreach coordinator, called on governments to ensure the Ahmadi are given asylum.
They are in touch with the Ahmadi who can call occasionally from their holding camp.
But they fear they are being pushed into signing deportation forms that could see them sent back to their home countries and risk persecution.
She says tactics include "cutting off water", while a woman who needed medical attention after having a "sort of seizure" was left waiting in the sun for two hours after collapsing.
"We're calling on all European governments, on all Western governments, on all inter-governmental bodies like the EU and the UN to really get involved urgently," Ms Elkholi said.
"If these deportation orders come through, which could happen at any moment, they will be deported back. At the same time, they cannot apply for asylum in Turkey."
Frontex, the EU's border agency, was contacted about the incident by LBC. The Turkish interior ministry was also asked for a response to the allegations.
A Foreign Office spokesperson said: "We assisted two British people who were detained in Turkey and are supporting their families."