Charity warns antisemitism still exists today as events to mark Holocaust Memorial Day take place across UK
27 January 2023, 07:14 | Updated: 27 January 2023, 08:11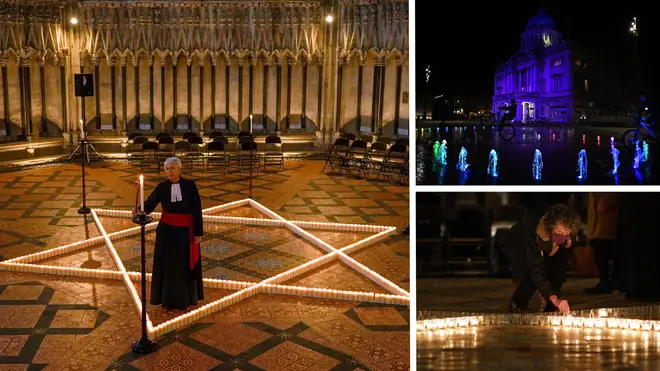 A leading charity has warned antisemitism still exists today, 78 years after the liberation of Auschwitz.
The Holocaust was the attempt by the Nazis to murder all Jews in Europe and saw more than six million men, women and children murdered between 1941 and 1945.
Events are being held across the country on Holocaust Memorial Day, to remember the six million Jews murdered in death camps such as Auschwitz.
Karen Pollock from the Holocaust Educational Trust is urging people to be vigilant against antisemitism which she says has been increasing.
She said "We've got so many challenges merging or coming together at the same time - you have the danger of misconceptions, deliberate conspiracy theories and denial, distortion, that you can find at the click of a button, on social media, on the internet, in all various guises.
"All this presents a challenge when you're trying to preserve the truth of a seismic historical event, something that everybody should know about.
"When it comes to ignorant or hateful comments, the real difficulty for some of us, whether it's on social media or elsewhere, is to be able to ascertain intent - is it intentionally to incite? Is it intentionally to offend the Jewish person? Is it intentionally to denigrate the memory of the Holocaust?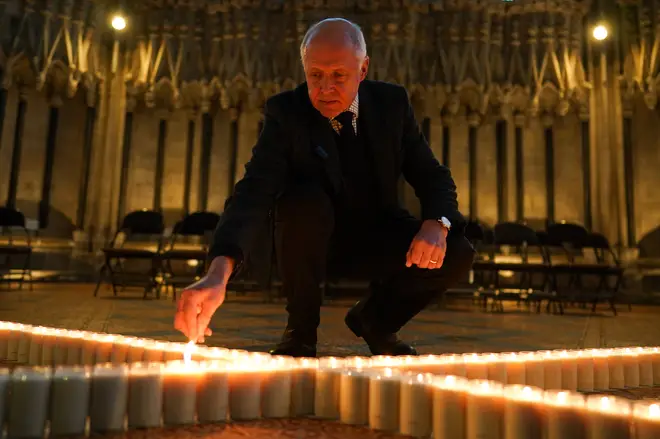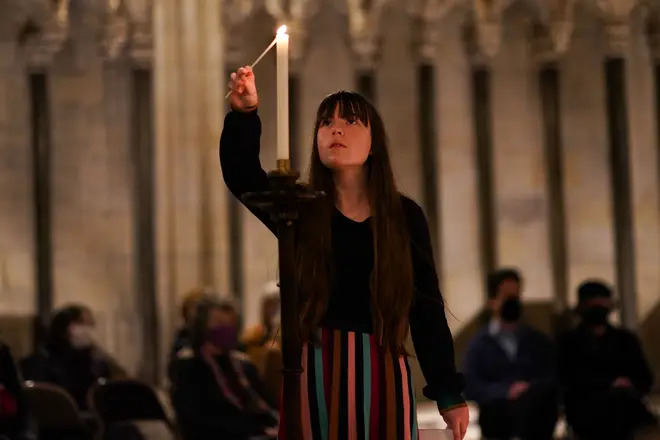 "Or sometimes, is it ignorance and a lack of education and knowledge? But I think usually it is quite easy to see."
"We have survivors, the eyewitnesses really in their final years," she said.
"What we do on social media is provide facts, truth, celebrate the eyewitnesses who are so brave to keep reliving their traumatic experience with the future generation, celebrate those young ambassadors who are making such an enormous difference carrying the memory."
Sir Lloyd Dorfman, a member and trustee of the UK Holocaust Memorial Foundation, also told LBC's Nick Ferrari this morning that there still remains a small group of people that want to stop plans to build a memorial and learning centre in central London due to "misinformation.
He said: "The idea was always that we should try and get this done as quickly as possible so as many holocaust survivors will be able to see the manifestation of what they endured."
The new Holocaust Memorial will be the national focal point to honour the six million Jewish men, women and children who were murdered in the Holocaust, and other victims of Nazi persecution, including the Roma, gay and disabled people.
Speaking about the group of people spreading disinformation regarding the project, Sir Dorfman added: "All the naysayers who have been vociferous, a small group, based on total disinformation and inaccuracies...they should have known better.
"That barrier will be removed".
Meanwhile, a Holocaust survivor has warned Britons to be vigilant against antisemitism.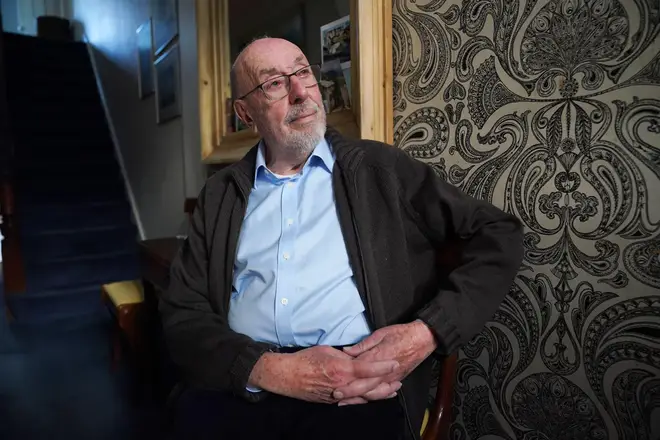 John Dobai, 89, lived through the Second World War as a child in Budapest, Hungary, but five of his family members were killed.
This includes Mr Dobai's two grandfathers, two aunts and a cousin, who was just 17.
Mr Dobai has lived in Britain since 1948. Speaking from his home in Kew, west London, he said antisemitism remains prominent in modern Britain.
He said: "I have lived in this house for over 60 years and for 59 years I did not see any sign of antisemitism.
"But in the last 12 to 18 months we had graffiti on benches along the towpath saying 'Holocaust: six million lies' and similar graffiti on walls and benches in the neighbourhood.
"Some people I have met in this area have also declared that 'people from north London are very difficult'.
"In my talks I conclude by calling on the audience to become witnesses and, if they see examples of racial discrimination, not to be silent. To deny any racial slur - whether it's against people of colour or other belief systems - and to speak up."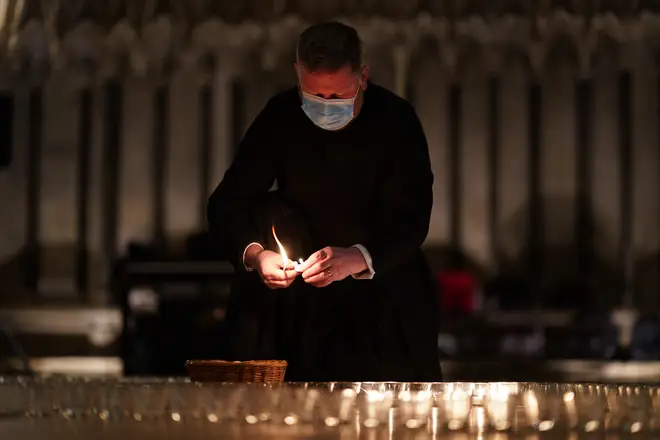 A number of events will take place across the UK today and in the coming days.
In the north west, a service will be held at Liverpool Town Hall later (10:00) to remember the millions of people who died during the Holocaust - and in genocides since.
The theme of this year's Holocaust Memorial Day is ordinary people.
Meanwhile, an exhibition at Blackburn Cathedral in Lancashire is running for the next week.