China warns against Taiwan independence as it ends three days of military drills
10 April 2023, 16:37 | Updated: 10 April 2023, 23:18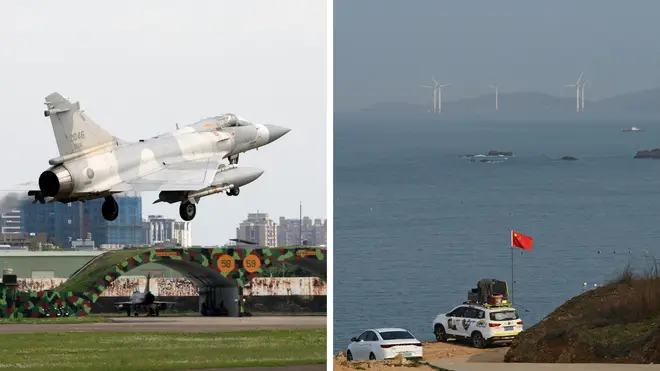 China has warned against Taiwan independence after conducting three days of military drills around the country, which included simulating targeted strikes.
Taiwan says it detected jets to the east of the country, while China confirmed that its Shandong aircraft carrier had taken part in drills.
China decided to undertake three days of military exercises after a recent visit between Taiwan President Tsai Ing-wen met and the US House Speaker in California.
Tensions have been growing between the two nations as they continue to hold a different position on independence.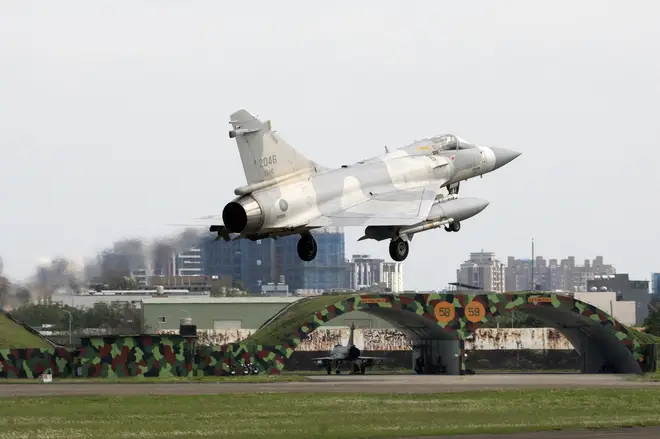 Taiwan believes it is a sovereign state, while China views it as a breakaway province that will eventually be controlled by Beijing.
After ending the military exercises, which included "sealing off" the island on the final day, China reiterated that it is opposed to Taiwan independence.
Read More: Chinese and Taiwanese ships in military stand-off in sensitive buffer zone as China practises 'precision strikes'
Read More: China's military 'ready to fight' after drills near Taiwan
"If we want to protect peace and stability in the Taiwan Strait, we must firmly oppose any form of Taiwan independence separatism," Chinese Ministry of Foreign Affairs spokesman Wang Wenbin said on Monday.
Meanwhile, Taiwan said it remains committed to strengthening its "combat readiness.
"Although [China's] Eastern Theatre Command has announced the end of its exercise, the [Taiwanese] military will never relax its efforts to strengthen its combat readiness," the Taiwan defence ministry said in a statement.