Warnings over Christmas pigs in blankets shortage due to vet strikes as meat bosses call for politicians to step in
1 November 2023, 08:38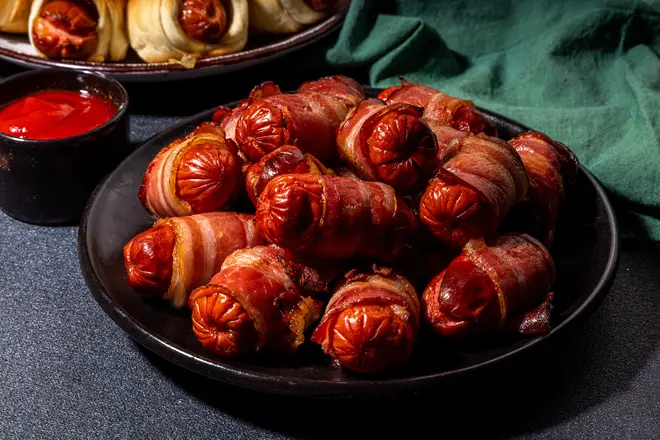 Meat bosses have warned pigs in blankets and other festive favourites could be off the menu this Christmas due to strikes by government vets and meat inspectors.
The British Meat Processors Association (BMPA), which represents the British meat processing industry, has warned that treats such as pigs in blankets could be hard to come by due to the industrial action.
The BMPA warned the impact of a five-day stoppage could last for months.
Government vets in Northern Ireland began a five-day strike on Monday, sparking disruption for border controls and food production.
Veterinarians conduct inspections on animals and certain food items being transported from Great Britain into Northern Ireland. They also oversee the activities within slaughterhouses. If vets are not present in the abattoirs, the slaughter of cows, pigs, sheep or poultry cannot occur.
Read more: 'Danger to life' warnings issued by Met Office as Storm Ciaran to bring flooding and 90mph winds
Read more: Homeowners build 'hazardous fence on neighbours' land' so couple spend £400 to build a bigger one to block it out
The vets are taking industrial action in a dispute over pay. Both of the post-Brexit green and red lanes at ports have been impacted.
"No slaughter of cattle, pigs, sheep and poultry can take place across the whole of Northern Ireland for that week because Official Veterinarians will not be on-site in abattoirs. This will immediately spark three major issues, the association said.
"The first is animal welfare, particularly in the pork sector, as pigs begin to back-up on farms.
"The second is a commercial issue as those animals become too big and 'out of scope' for supermarket shelves, resulting in farmers unable to sell their livestock. And, because of the numbers of animals involved, it will take months to recover from the loss of those five production days.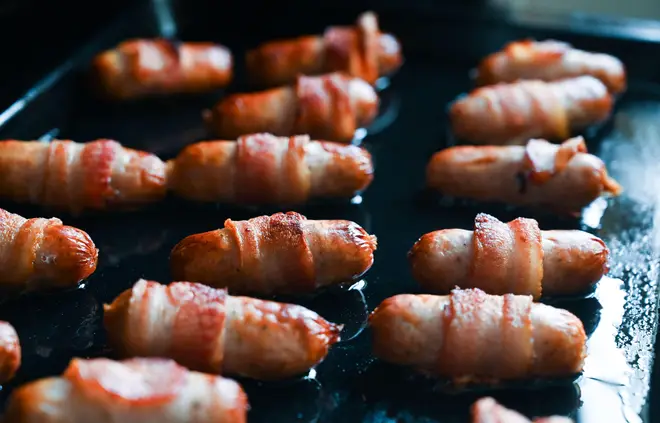 Nick Allen, CEO of the British Meat Processors Association explained one of the potential consequences of the strike: "It will mean that meat plants will have to cease operations, causing loss of income for those businesses, and disrupting food supply chains. This is a particular worry as we enter the busiest period of the year in the run-up to Christmas when our members are preparing festive products like hams and pigs-in-blankets for the Christmas market.
"It could also prove sensitive for the UK government which is currently working on an agreement with the DUP over the Windsor Framework. The vets' walkout could expose the scale of border checks that are still needed to get food from the UK mainland to Northern Ireland – even through the new 'green lane' – and will demonstrate that the Irish Sea border has not been removed."
Mr Allen has urged politicians to "step in".
He said: "Our members are extremely concerned over the lack information and a contingency plan. So far, they've heard nothing from the Northern Ireland Civil Service about if and how they plan to prioritise veterinary cover in meat plants to avoid causing animal welfare issues and disruption to the food supply chain."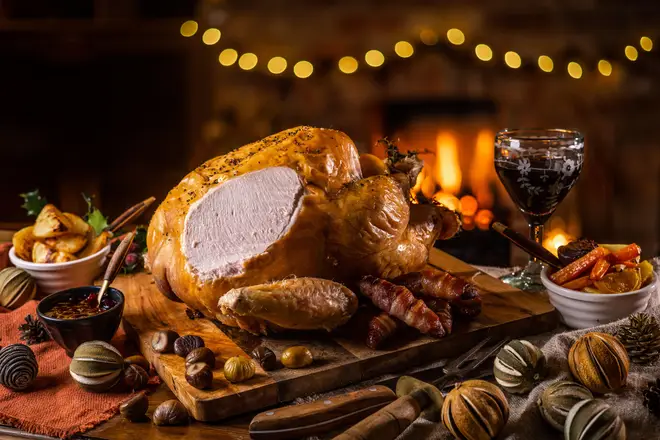 NIPSA General Secretary Carmel Gates said: "The Northern Ireland economic sanctions have caused real suffering for ordinary working-class people.
"Public sector workers have seen their living standards crash. There is now a hard 'pay border' between workers in Northern Ireland and workers across the Irish Sea.
"I commend and thank these workers who are taking this action on behalf of their civil service colleagues but also on behalf of all public servants here.
"It is time for the Secretary of State to listen to the ordinary people, meet with unions and direct senior civil servants to engage in meaningful negotiations to end this dispute."