Church official killed and several others injured in 'terrorist' knife attack in Spain
25 January 2023, 21:32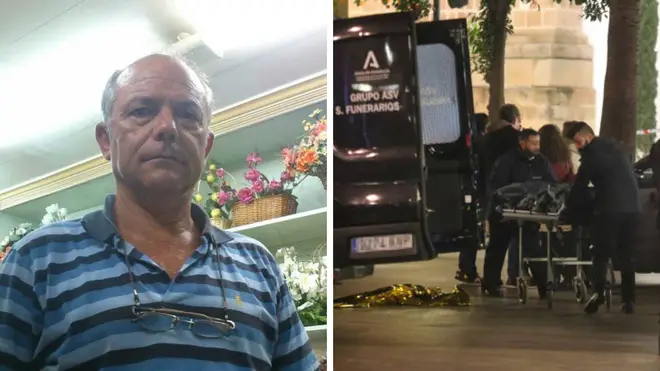 A church official has been killed and several others, including a priest, have been wounded in a knife attack in Spain, according to reports.
The attack took place in Algeciras in the southern province of Andalusia at about 7pm UK time on Wednesday evening.
The person who was killed was a sacristan, a priest's assistant, called Diego Valencia, according to local reports.
The alleged attacker, reportedly a north African man around the age of 40, has since been arrested.
A local official said: "Shortly before 8:00 p.m., a person launched an attack with a bladed weapon, killing one person and injuring others in the San Lorenzo church in Algeciras."
Local officials are treating the attack as an act of terror, officials said.
Some local media outlets said the attacker was wielding an axe, a samurai sword, or a machete.
One local woman said: "My God, people are mad.
"The man you can see there he is carrying an axe in his hand and has just hit someone over the head with it and left him on the ground."
Juanma Moreno, the regional president of Andalucia, tweeted: "Terrible and gut-wrenching.
"They've killed a sexton and injured, at least, a priest in an attack in Algeciras.
"It is still under investigation but I condemn this crime. Intolerance will never be accepted in our society."