Climate Strike Protests: The Best Placards From The Global Demonstrations
20 September 2019, 14:46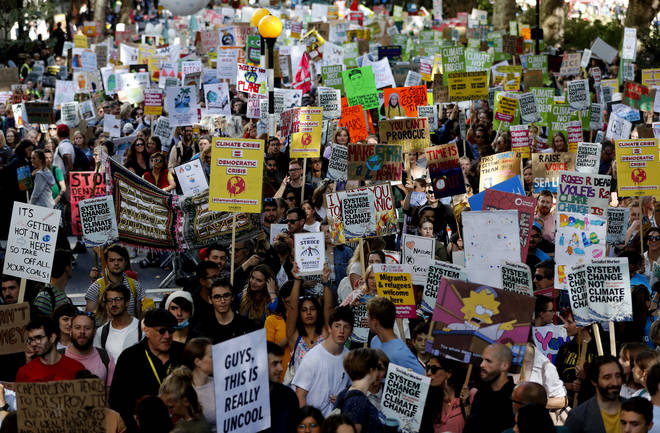 Huge crowds of youngsters took part in the Global Climate Strike protests in the UK and across the world - and they had some very inventive placards. Here are the best of them.
Thousands of school children and adults gathered in Parliament Square for the protest. It's one of the 200 demonstrations taking place across the country.
At 1pm, they let off alarm clocks and are encouraging businesses to set off their fire alarms in support.