Teacher interviewed under caution after holding sign comparing Sunak and Braverman to coconuts at Palestine protest
14 November 2023, 09:55 | Updated: 15 November 2023, 12:18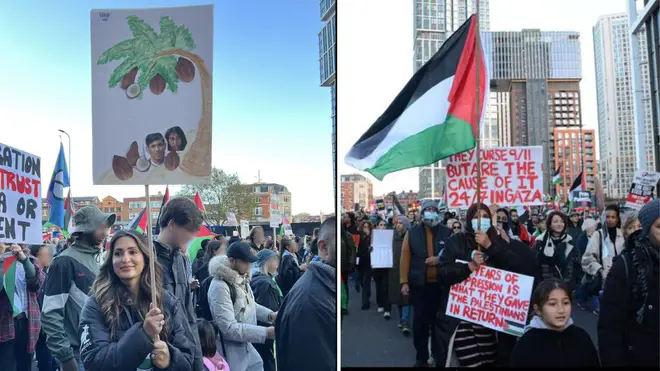 A teacher has been interviewed under caution by police after holding up a sign that compared Rishi Sunak and Suella Braverman to coconuts.
The woman was on the pro-Palestine protest on Saturday, which was launched in response to Israel's bombardment and ground invasion of Gaza.
Police said on Wednesday that they had interviewed the woman under caution on suspicion of committing a racially aggravated public order offence. She attended the interview voluntarily.
The woman has been named as Marieha Mohsin Hussain, 36, whose family have a £2 million home in Buckinghamshire.
She is a teacher, and has attended other pro-Palestine protests since the start of Hamas' conflict with Israel.
Read more: Police seek four men who abused protester and marcher who said 'death to all Jews' in Armistice Day chaos
Read more: PM and Met slam chaotic Armistice Day which saw more than 100 arrests and nine police officers hurt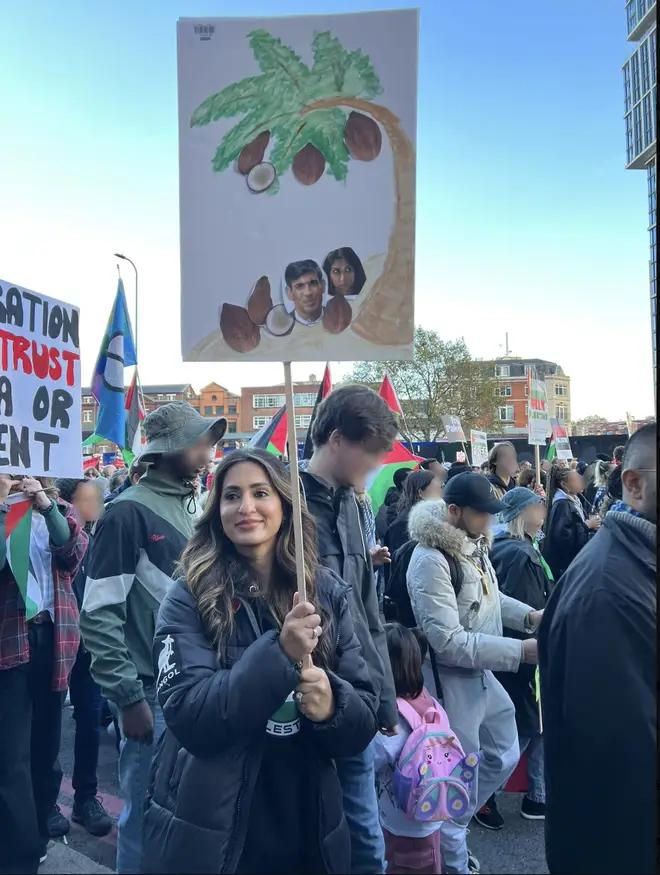 Ms Hussain's father is a dermatologist who qualified in Pakistan but practises in the UK, the Times reported.
A friend said that Ms Hussain would not have had malicious intentions.
The friend said: "She is not the sort of person who would ever dream of doing something bad.
"There is not a malicious bone in her body. She would never do something that was a hate crime.
"Marieha and her family are the most peaceful, lovely, helpful people you would ever meet. I am sure she would not know it would cause any trouble."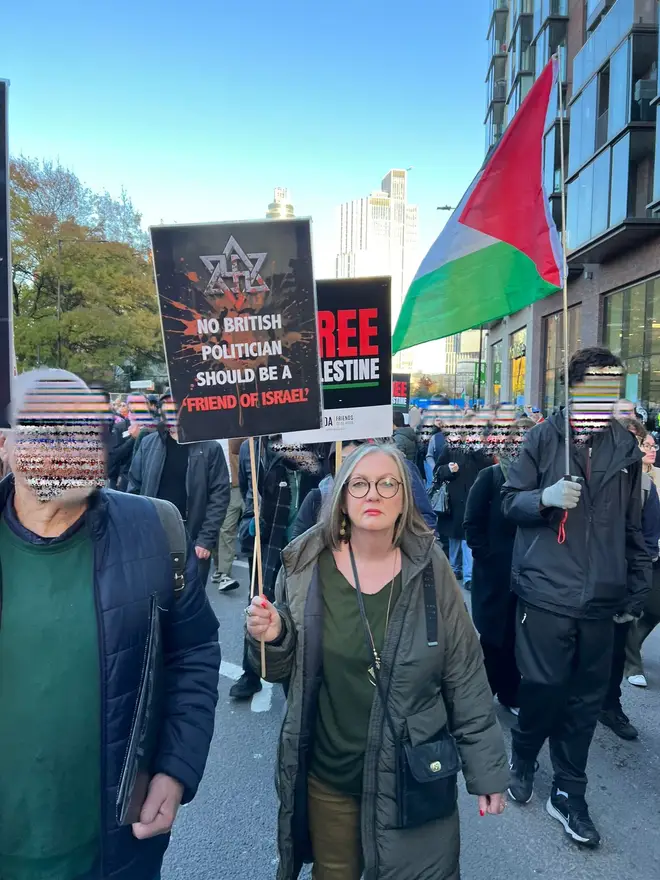 "Coconut" can be seen as a racial slur that compares black or Asian people have betrayed their race.
At least two people have been convicted in the past for calling someone a "coconut" in the UK.
Police said: "Yesterday a woman attended a police station, after a picture on social media showed a placard depicting two politicians as coconuts.
"The 36-year-old was interviewed under caution on suspicion of a racially aggravated public order offence."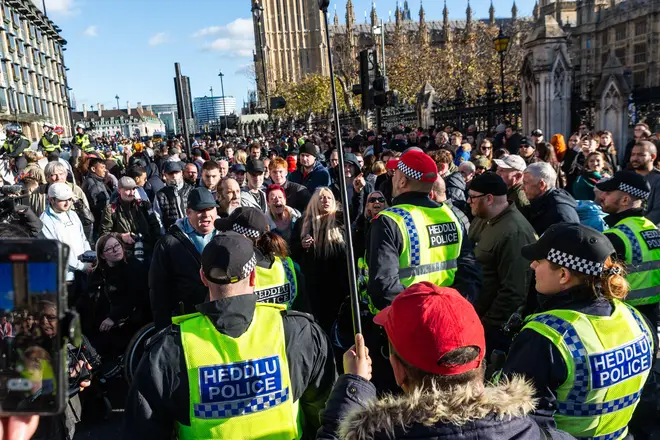 Some 145 people were arrested in central London on Saturday as Palestine supporters clashed with far-right protesters. Around 300,000 people took part in the pro-Palestine march. Nine police officers were injured amid the clashes.
Rishi Sunak said in a statement: "I condemn the violent, wholly unacceptable scenes we have seen today from the EDL and associated groups and Hamas sympathisers attending the National March for Palestine.
"The despicable actions of a minority of people undermine those who have chosen to express their views peacefully."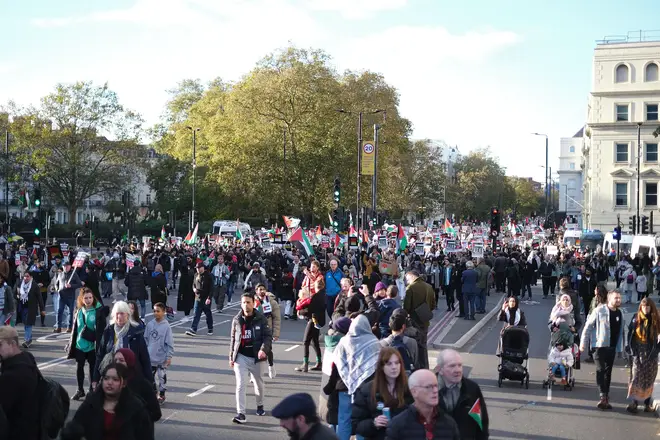 Police also posted that they are looking to identify a pro-Palestine marcher who carried offensive placards which combined the Jewish Star of David symbol with a Nazi swastika.
Eleven men have been charged so far. John Harvey, Ethan Stapely, Taylor Warne, Sam Fairclough, James Buckley, William Duncan and Karl Jordan were charged on Sunday with offences ranging from assault and resisting arrest to possession of weapons and drugs.
Mark Austen, Raheem Ahmed, Ryan Ramadan and Grigore Flutar have been charged with various crimes including knife possession and assault.