'I wanted it to go away, but I had to battle on': Coleen Rooney says she was forced to expose 'Rebekah Vardy's leaks'
16 October 2023, 23:17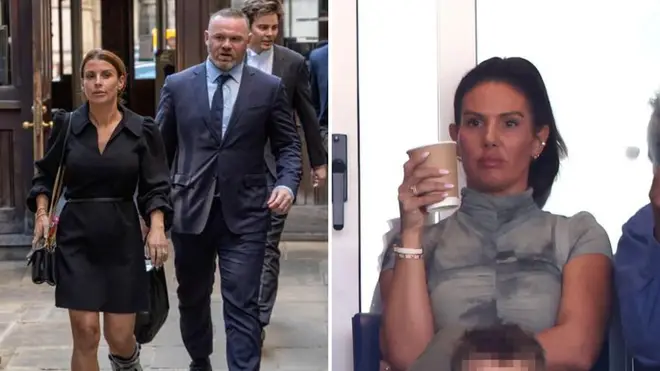 Coleen Rooney said she felt forced to expose leaked stories to the press that she claimed came from Rebekah Vardy because they "just wouldn't stop".
Speaking ahead of the release of a documentary about the 'Wagatha Christie' saga, Rooney said that although it might have been "easier" simply to ignore the leaks, they had been going on for 'so long" that she felt compelled to do something.
Vardy, 41, lost a libel claim against Rooney, 37, last July when the High Court ruled that Rooney's viral post accusing Vardy of leaking private information to the press was "substantially true".
Addressing the leaks, Rooney said: "I put warning posts out there, saying 'someone was leaking my private information' and it just didn't stop, it continued and I just had enough and I just wanted it done with."
Rooney said she had no idea the case would get such attention and capture the public imagination.
Read more: Coleen Rooney hits back in latest Wagatha Christie row and says she gave Rebekah Vardy extra time to foot £2m legal bill
Read more: 'Becky's two fingers to Coleen': Rebekah Vardy trademarks 'Wagatha Christie' phrase to 'cash in' over row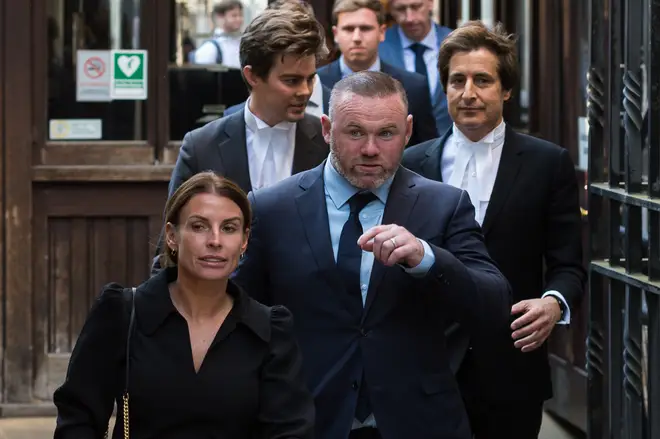 "There were times when I wanted it to go away but I had to battle on," she told the One Show.
In Coleen Rooney: The Real Wagatha Story, Rooney reveals how she became online sleuth to find out who was leaking stories about her to the papers.
In a trailer clip, Coleen, 37, is seen revealing that the saga, which began with a Twitter post on October 9, 2019,  was 'constantly on her mind', before issuing the warning to Jamie Vardy's wife: 'Don't play games with a girl who can play better'.
The origins of 'Wagatha Christie' go all the way back to 2017, when The Sun newspaper ran a number of private stories about Rooney.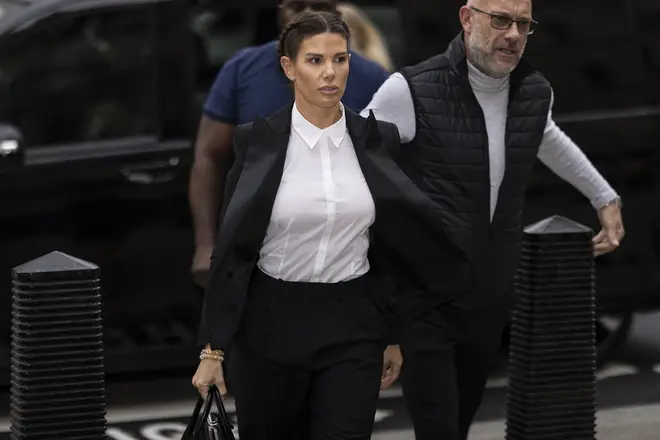 Over the next two years she claimed she shared a number of false stories on her personal Instagram account and monitored who had seen them.
When those stories appeared in the press she then said she used a process of elimination to determine who must be leaking them.
In a dramatic post she announced Vardy was the only person who could have leaked them, pinning the blame squarely on her.
Vardy, then pregnant with her fifth child, denied the allegations, saying lots of people had access to her Instagram account and so could have seen Mrs Rooney's posts.
She claimed the stress of the dispute caused her anxiety attacks, and in June 2020 it emerged she had launched libel proceedings against Rooney. So began a high-profile court battle that made headlines around the world.
On writing the now infamous tweet, Rooney told Vogue: "I like a pen and paper – a pencil and a rubber, actually, so I can rub it out. So I started writing what I wanted to say and then the next morning I put it out there.
The week-long trial saw tears, denials and explosive revelations about the links between Vardy, her agent and tabloid journalists.
Rooney spoke out about the case for the first time in a bombshell interview with Vogue, in which she branded Vardy "odd".
Her remarks did not go unnoticed, with Vardy appearing to take to her Instagram comments to make several jibes back.
Rooney, who is married to former England and Manchester United star Wayne, said in her interview that seeing the texts "knocked [her] sick".
"They were just another level," she told Vogue. "When I was reading them I was thinking: the evilness and the hatred that they had for someone that they don't even know."
She said: "I feel like a lot of people still don't understand what happened, from beginning to end.