Coronavirus live news: 'We will succeed' PM pledged UK can 'turn the tide in twelve weeks'
19 March 2020, 17:37 | Updated: 19 March 2020, 17:41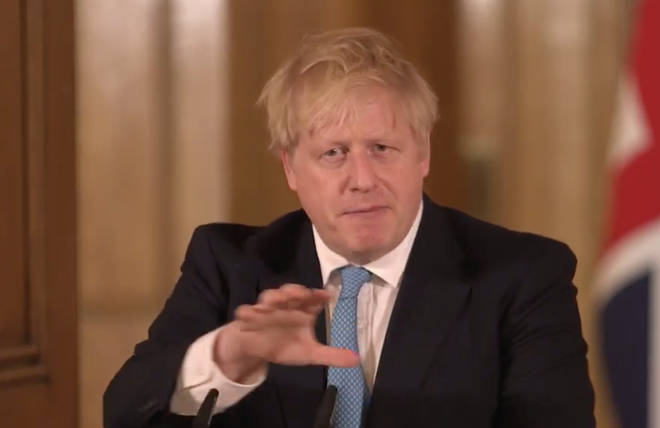 Boris Johnson told a national coronavirus press conference that the UK can 'beat coronavirus and turn the tide within the next 12 weeks.'
Boris Johnson said the first British patient had been put in a randomised trial for a treatment for coronavirus.
He also said "I'm conscious as the days have gone by that people will want to know how long we're expecting them to keep it up," he told his daily press conference in No 10.

"I think, looking at it all, that we can turn the tide within the next 12 weeks and I'm absolutely confident that we can send coronavirus packing in this country.

"But only if we all take the steps that we've outlined, that is vital, that's how we're going to reduce the peak and once we've achieved that and I think that we will, if we take the steps I've said, then the scientific progress that we've been making will really start coming into play."

Follow the day's news as it happens in our live feed:
Happening Now