Coronavirus: Police could be given power to arrest patients refusing to self-isolate
15 March 2020, 12:26 | Updated: 15 March 2020, 12:49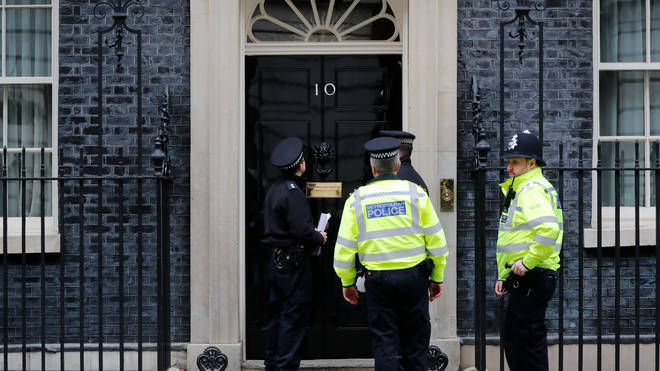 The government are planning to give police the power to arrest coronavirus carriers who refuse to self-isolate, the Health Secretary has confirmed.
Matt Hancock said the government would "stop at nothing" to minimise the spread of the Covid-19 virus.
He confirmed a report that an emergency law is to be published next Thursday that will include giving police the power to arrest infected citizens.
For all the latest updates on coronavirus across the globe, click here for our live blog
The 41-year-old was laying out a series of planned measures that his department and Downing Street are considering implementing in the coming weeks.
In addition, bars, restaurants and shops other than supermarkets and pharmacies could be temporarily shut, while the over-70s are expected to be urged to stay indoors for up to four months, he added.
"We are going to take the powers to make sure that we can quarantine people if they are a risk to public health, yes, and that's important," Mr Hancock explained.
"I doubt that actually we will need to use it much because people have been very responsible."
The emergency legislation will be introduced on Tuesday in a Bill, before being published later in the week.
Labour's shadow health secretary Jonathan Ashworth asked the government for reassurance about some of the "very stringent powers" ministers hope to introduce.
It comes as No 10 hardens its response to coronavirus after the UK death toll soared to 21 on Saturday, a leap of 10 which is by far the highest in a 24-hour window in the country. The number of people to have tested positive for the disease reached 1,140.
Ministers were also considering following Scotland in banning gatherings of more than 500 people to help stem the spread of the virus and reduce the burden they heap on public services.