DJ's girlfriend 'looked like homeless beggar when she escaped gang kidnapping - after boyfriend tortured to death'
22 September 2023, 08:53 | Updated: 22 September 2023, 09:08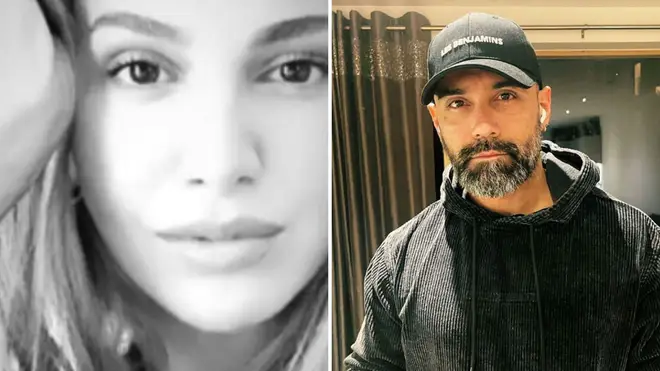 The girlfriend of a Turkish DJ tortured to death after being kidnapped by a gang allegedly looked like a homeless beggar by the time she escaped, a court has been told.
Mehmet Koray Alpergin and his girlfriend, Gozde Dalbudak, were abducted as they returned home from an expensive Italian restaurant in Mayfair, central London last October, the Old Bailey heard.
The assailants had allegedly installed a tracking device on Alpergin's car, the jury was told.
They were taken to an empty wine bar backing on to White Hart Lane, where Mr Alpergin, 43, was allegedly beaten, throttled, scalded with boiling water, stabbed, maimed and violated.
His body was later dumped in Essex woodland and Ms Dalbudak spent two days locked in a toilet before being freed, jurors were told.
She said that after being locked in the "filthy" toilet, she was taken out onto the street and let go 10 minutes up the road.
The owner of the restaurant - who had met her a few days before - did not recognise her and "thought she was a homeless person begging for food", the court heard.
She was said to have had bruising to her eyes, a broken and bleeding nose and was wearing an oversized jacket and beanie given to her by her captors.
Six men are on trial at the Old Bailey variously accused of murder, kidnap, false imprisonment and perverting the course of justice.
Read more: Popular DJ tortured to death by 'sadistic thugs' who locked his girlfriend in a toilet for two days, court told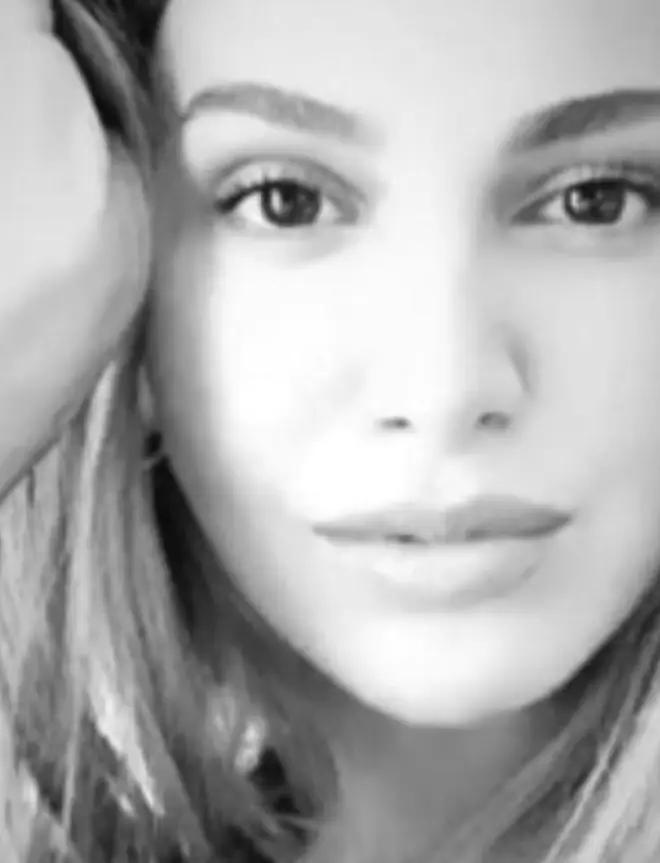 Ms Dalbudak said she and Mr Alpergin had been blindfolded and tied up but she did not know why they had been taken. 
She told police that prior to the kidnapping a man appeared by the car with a knife in his hand. She was then bundled into a white van with a man sat on top of her before being hit twice in the face and lost consciousness, it was said.
When Ms Dalbudak came around she was inside a dark building, blindfolded with her wrists tied together in front of her. 
She heard Mr Alpergin say "My love don't be scared" and "sorry my love" - before she heard him crying out in pain.
"Ms Dalbudak says that she was taken to a filthy lavatory where she was shut in," said Crispin Aylett KC.
"Something was placed in front of the door so she could not get out and there was very little light.
"Her hands were tied to her arms and feet. Eventually, and using her teeth, she was able to remove the bindings from her hands.
"Ms Dalbudak told the police that she had been left in the toilet until the Saturday. Someone had stood guard outside, although it was not always the same person.
"She had been fed intermittently - some chicken and potatoes, coca-cola and, on one occasion, some water."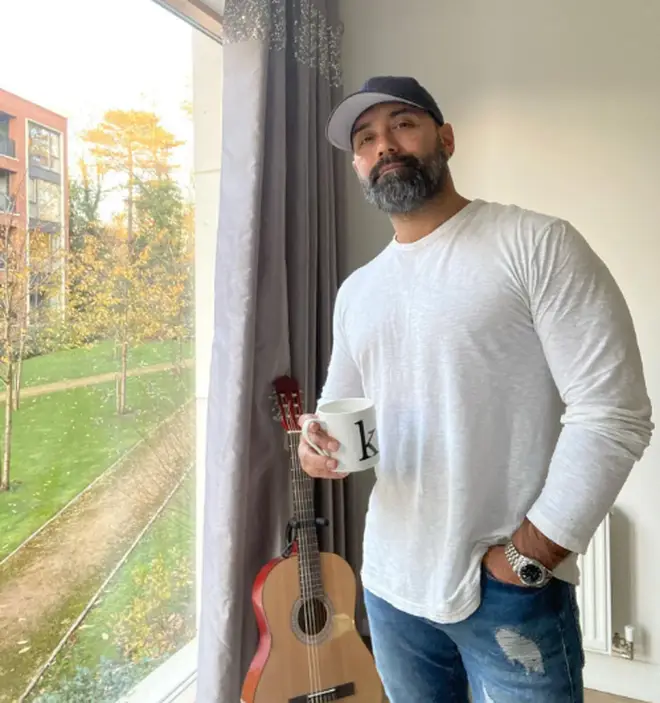 Jurors heard that Mr Alpergin, who was originally from northern Cyprus, was a well-known and popular figure in the British Turkish community and owner of a Turkish language radio station in London, Bizim FM.
After returning from his summer in Turkey, Mr Alpergin told a friend he had "said the wrong thing to the wrong people" who wanted to question him, the court heard.
He was also understood to have been in debt, with several claims against him, including £32,405 for his Audi, which had a tracker fitted to it on September 23 by his alleged attackers.
Mr Aylett said a post-mortem examination identified 94 separate injuries to his body.
"He had sustained what must have been a hefty blow to his head, which had in fact caused brain damage," the prosecutor said.
"He had injuries to his neck that were consistent with the use of a ligature to strangle him.
"He had 14 fractured ribs, and the linear pattern of the bruising to his chest suggested the use of something like a baseball bat.'He had a number of injuries to his skin which were consistent with his having been scalded with boiling water.
"The soles of both feet had been stabbed with something sharp."
Mr Aylett told jurors: "The prosecution allege that Koray Alpergin was kidnapped and tortured either so that he might be punished for something that he had done or else forced to give up something that he knew - perhaps the whereabouts of either drugs or money - and which his kidnappers also wanted to know."
Steffan Gordon, 34, of Northolt, Tejean Kennedy, 33, of Cricklewood Broadway, Samuel Owusu-Opoku, 35, of Wood Green, Junior Kettle, 32, of Archway, Ali Kavak, 26, from Tottenham, and Erdogan Ulcay, 56, from Camden are in the dock.
Gordon, Kennedy, Owusu-Opoku, Kettle and Kavak deny murder and two counts of false imprisonment.
Kennedy, Owusu-Opoku, Kettle, and Kavak deny kidnapping the two victims, which Gordon admits.
Ulcay and Kavak also deny perverting the course of justice which allegedly included disposing of Mr Alpergin's body and destroying two vehicles by fire. Owusu-Opoku has admitted the charge.
The trial before Judge Sarah Whitehouse KC continues.