Brits to face energy bill rises every three months as Ofgem changes price cap updates
4 August 2022, 08:18 | Updated: 4 August 2022, 09:40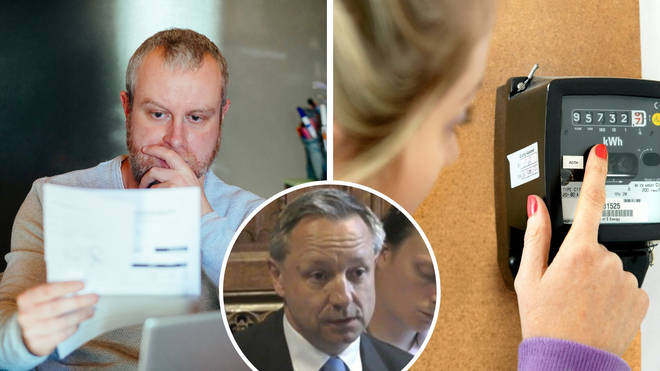 Squeezed Brits who are already tackling soaring energy bills now face price hikes happening four times a year - up from just two.
The energy watchdog Ofgem, which updates the price cap, said it will now be updated quarterly instead of every six months.
It claimed the change will help with stability in the energy market and reduce the risk of more suppliers going bust, which would lead to higher costs for customers.
The watchdog's chief executive Jonathan Brearley said: "I know this situation is deeply worrying for many people.
"As a result of Russia's actions, the volatility in the energy markets we experienced last winter has lasted much longer, with much higher prices than ever before. And that means the cost of supplying electricity and gas to homes has increased considerably.
Read more: Energy bills could soar to staggering £4k next year as experts warn of power cuts
"The trade-offs we need to make on behalf of consumers are extremely difficult and there are simply no easy answers right now.
"Today's changes ensure the price cap does its job, making sure customers are only paying the real cost of their energy, but also, that it can adapt to the current volatile market.
"We will keep working closely with the Government, consumer groups and with energy companies on what further support can be provided to help with these higher prices."
It follows warnings that the cap on bills could rise to £3,850 between January and April next year.
Read more: Households to receive £400 energy bills discount - how does it work?
And the bill for energy use in January alone might soar to £500 for an average household, the BFY utilities consultancy group said.
That has triggered warnings that more than half the country could be thrown into fuel poverty.
The price cap update in April was lifted by £693 to £1,971.
The Government is giving out a £400 rebate on bills from October - starting with £66 a month for the first two months, rising to £67 a month from between December and March.
The support will be paid out to some 29 million households.