UK and Ireland launch Euro 2028 bid with shock choice of stadiums
12 April 2023, 14:01 | Updated: 12 April 2023, 14:37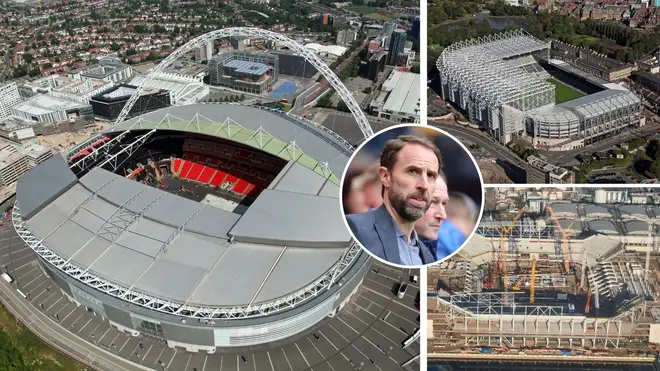 The 10 stadiums that would host Euro 2028 in the UK and Ireland have been confirmed - with no room for Manchester United's Old Trafford nor Arsenal's Emirates.
The five Football Associations across Britain and Ireland officially submitted their attempt to bring the European Championships to the islands earlier on Wednesday.
Rishi Sunak said he is "immensely proud" to support the UK and Ireland's bid to host Euro 2028.
"Football has a habit of creating special memories and in 2028 we want to create new memories for a new generation – across England, Scotland, Wales, Northern Ireland and Ireland," the prime minister said.
"This would be the biggest sporting event our islands have ever jointly staged. Our bid promises not only world-class stadia, excellent transport links and the world's best fans but also the opportunity to build a lasting grassroots legacy.
"Euro 2028 would be an incredible showcase of all that the UK & Ireland have to offer and another landmark moment in our proud sporting history. I am immensely proud to be backing the bid."
A range of stadiums across England have made the list to host games if UEFA picks the UK and Ireland, as have venues in Cardiff, Dublin, Glasgow and Belfast.
Read more: 'Enemies of peace will not prevail,' says Joe Biden in Belfast speech after White House denies he is 'anti-British'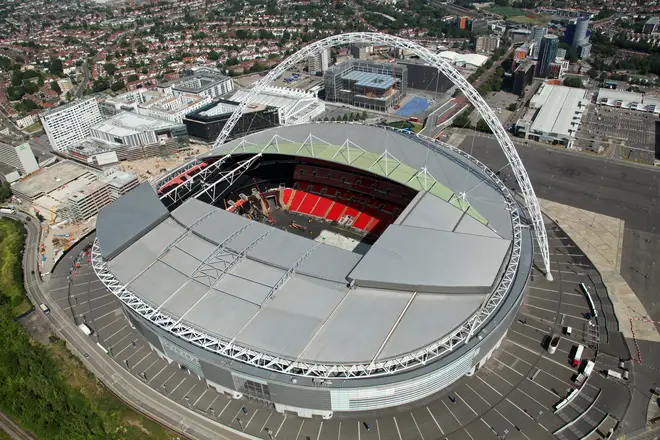 Notably, Old Trafford, the historic ground of Manchester United, was not included as the club said it was due for renovations by the time of the Euros. Their rivals' ground, Manchester City's Etihad, made the list.
Arsenal's Emirates stadium will not host any games, either, and was not originally shortlisted, with North London rivals Tottenham Hotspur's recently-expanded home ground picked instead.
Everton's as-yet unfinished stadium also made the list - while their city rivals Liverpool's home ground Anfield did not. Anfield was not originally shortlisted either.
The Toffees expects the Bramley-Moore Dock venue, which replaces the aging Goodison Park, to be built by 2024.
There had been question marks about the security of its funding given Everton's recent investigation about where it has breached football finance rules and the possibility of relegation from the Premier League, which would severely hamper its revenues.
Casement Park is also on the list despite not yet being developed.
Read more: England's Lionesses ditch white shorts ahead of Women's World Cup following players' period concerns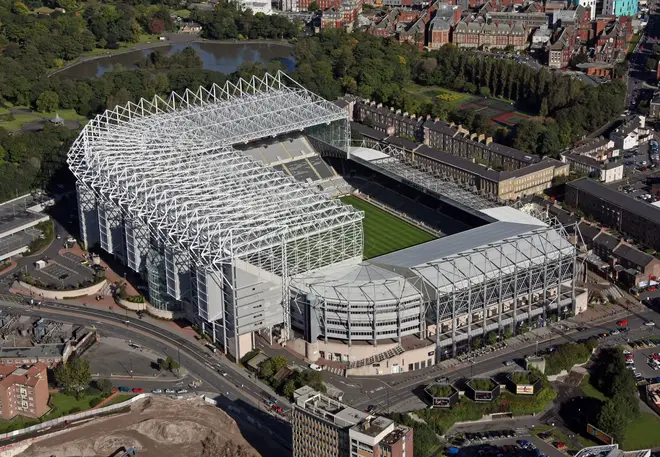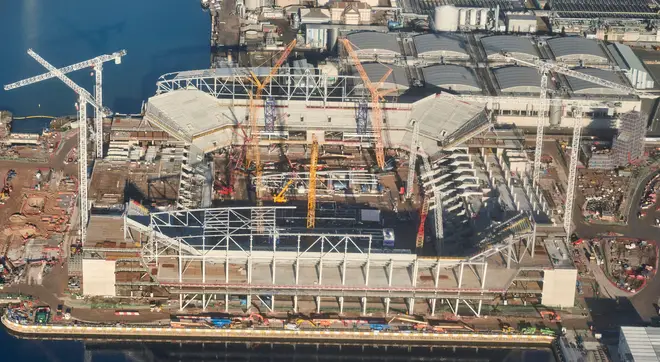 The games would be held at:
1. London - Wembley Stadium (90,652)
2. Cardiff - National Stadium of Wales (73,952)
3. London - Tottenham Hotspur Stadium (62,322)
4. Manchester - City of Manchester Stadium (61,000)
5. Liverpool - Everton Stadium (52,679)
6. Newcastle - St James' Park (52,305)
7. Birmingham - Villa Park (52,190)
8. Glasgow - Hampden Park (52,032)
9. Dublin - Dublin Arena (51,711)
10. Belfast - Casement Park (34,500)
A statement from all five of the football associations in England, Scotland, Wales, Northern Ireland and Ireland said: "High-capacity, world-famous football grounds and state-of-the-art new venues will provide the platform for the biggest and most commercially successful UEFA EURO ever – making us a low risk, high reward host."
Turkey is the only other rival to the British and Irish bid.