Exact date four more storms to tear through UK just days after Storm Ciarán wreaked havoc
6 November 2023, 11:23 | Updated: 6 November 2023, 11:25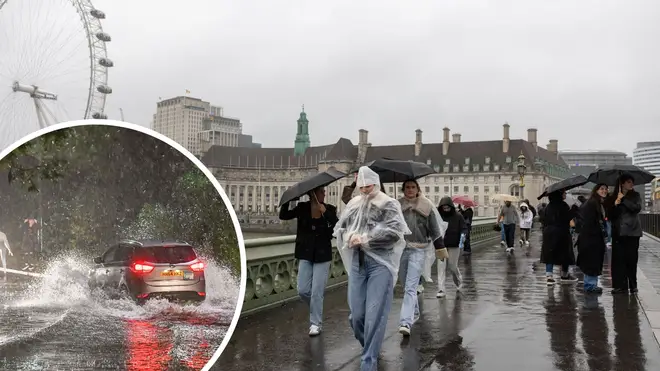 Parts of the UK were hit by 100mph gusts of wind in Storm Ciarán last week - now Brits must brace for the arrival of four more bouts of wild weather.
Roofs were torn off the top of houses and trampolines were blown onto railway lines, with mass cancellations occurring across the UK during last week's storm.
Recovery operations have been carried out across the worst hit areas from the storm, including the Channel Islands, as well as areas along the south coast.
Now four more fronts of stormy weather are set to arrive, bringing winds of up to 70mph.
Read more: Exact date that Brits will face 'Arctic blast' of snow and rain after Storm Ciarán heaped misery on the UK
Read more: Trail of destruction: 127k homes left without power as tornado sparked by 104mph winds hits UK during Storm Ciaran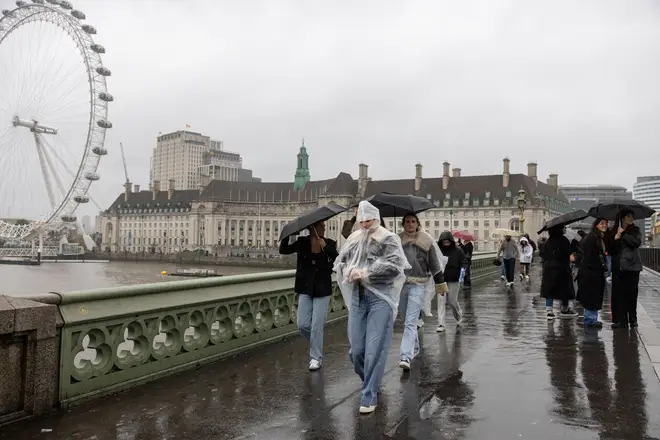 According to WXCharts, torrential rain is expected to hit on Friday November 10, with four separate bouts of the adverse conditions hitting in just 48 hours.
The strong winds and rain are anticipated to arrive just before Remembrance day, which means its arrival could lead to trouble for Sunday's services.
As much as 10mm of rain per hour is expected in some parts of the UK until Sunday evening.
Meanwhile, parts of Scotland could be on track to see some snow.
Some 36 flood warnings remained in place across the UK on Sunday, alongside 146 flood alerts.
Meanwhile, more than 13,000 homes in Surrey have been left without water due to the impact of the storm on a Thames Water treatment centre.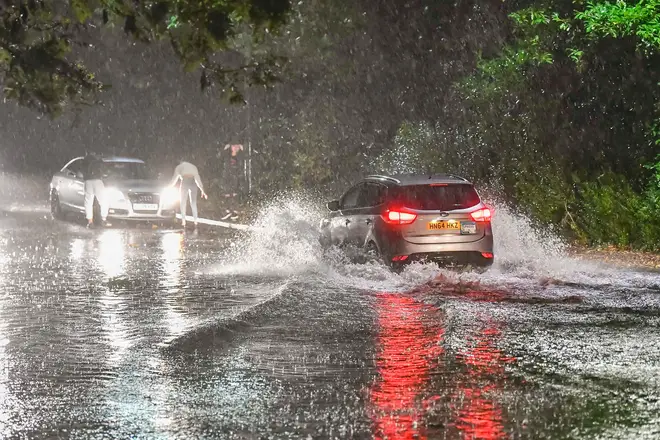 What does the Met Office say?
According to the Met Office, the UK has another "unsettled" week ahead with wet and windy conditions.
Its long-range forecast for the period November 10–19 reads: "Remaining predominantly unsettled through this period. Low pressure is likely to slowly track east across northern areas of the UK at the end of the coming week, bringing further rain or showers to many areas.
"There is also the potential for some further windy weather at times, both from the low tracking across northern UK, but also from a secondary low that may run past southern areas at the very start of this period.
"By mid month, the most unsettled conditions are likely to transfer further north, with areas further south perhaps having some drier spells of weather at times. Within these drier spells, some overnight frost and fog is possible, but possibly becoming relatively mild by day."