Trick-or-treating rules in the UK: A complete guide to the law, etiquette and how to stop trick-or-treaters
27 October 2023, 17:02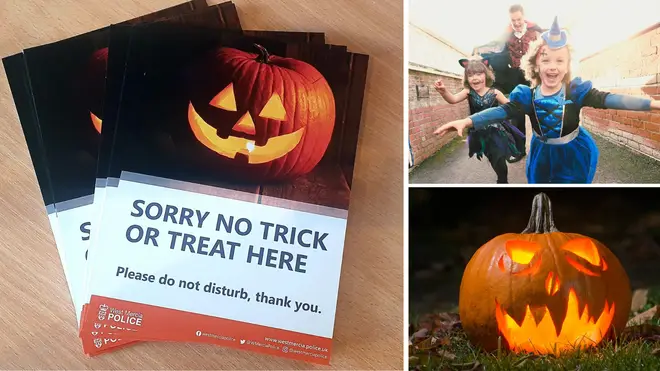 Is trick-or-treating illegal in the UK? And can you put out signs to stop them this Halloween? Here's everything you need to know about the spooky tradition from rules to etiquette.
Halloween is upon us in the UK and along with spooky costumes, pumpkin carving and scary movies comes the age old tradition of trick-or-treating.
A love or hate the event, every year those who are a little unsure of strangers knocking on their door for sweets like to find out where they stand when it comes to trick-or-treating rules and laws.
For example, is trick or treating even legal? Can you call the police if you're disturbed? The simple answer is yes.
Trick-or-treating in the UK is permitted, but the police have the authority to address individuals involved in disruptive behaviour, such as harassment, vandalism, or disturbances.
Read more: Manager who stole nearly £1m from firm splashed money on £39k Halloween party, luxury cars and Carribbean holiday
Read more: Two mothers jailed for 10 years after 'halloween horror movie' attack on woman while wearing 'clown masks'
In cases involving children under the age of 16, their parents may be held responsible for any fines imposed.
Here's everything you need to know about trick-or-treating in the UK from the minimum legal age, to the unwritten rules and how to stop them from knocking at your door.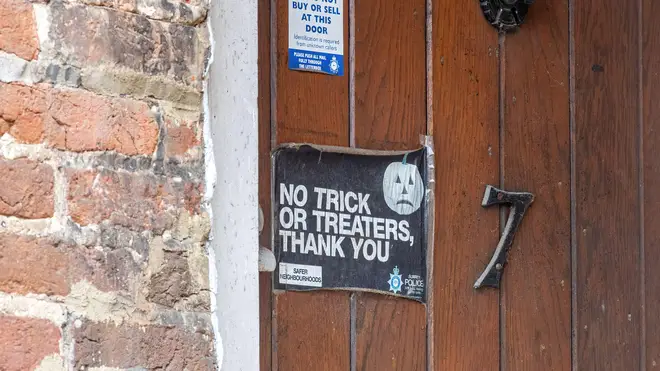 What is the minimum age for trick-or-treating in the UK?
In the UK, there is no specific minimum age requirement for going trick-or-treating. However, it's strongly advised that young children are always accompanied by their parents.
Contrasting this with certain towns in the United States that set an age limit of 12 for trick-or-treating, it's evident that the UK adopts a more flexible approach.
While there is no formal age limit, it's worth noting that the majority of participants typically fall within the primary school age range, typically ranging from around four to eleven years old.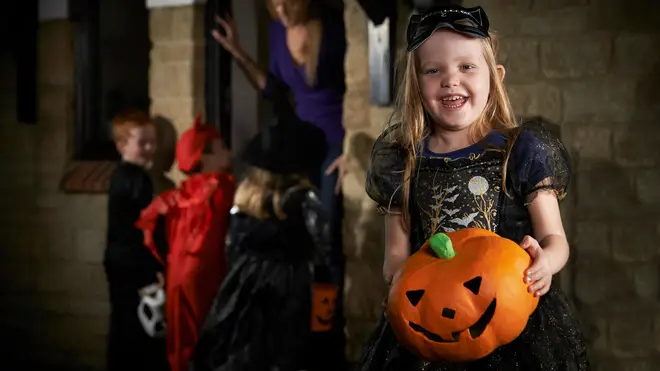 Trick-or-treating rules: What are the do's and don'ts?
Do's:
Stick to well-lit areas in familiar neighbourhoods.
Visit the homes of people you know and who welcome trick-or-treaters.
Carry a torch and ensure your phone is charged.
Respect "no callers please" signs.
Wait until parents look at sweets before eating them.
Ensure masks allow clear vision and watch for traffic.
Avoid taking eggs or flour when leaving home.
Be cautious about leaving items for illegal bonfires.
Knock if a pumpkin is displayed on a doorstep.
Don'ts:
Don't go to unfamiliar or poorly lit places.
Don't visit houses of strangers or those who don't want callers.
Don't hinder visibility with masks.
Don't leave items that could fuel illegal fires outside.
Don't eat treats before adult inspection.
How can I stop trick-or-treaters knocking at my door?
If you want to minimise door knocks on Halloween, here's some tips:
Keep your house dark, turn off all exterior lights, porch lights, and hallway lights. A dark house is less likely to attract children looking for treats.
Closing curtains or blinds can make it less obvious that you're home and might discourage children from approaching your house.
Consider putting up a sign near your front door that politely states that you won't be giving out candy this Halloween. Some parents and children appreciate the clarity.
Remember that Halloween is meant to be a fun and community-oriented holiday for children, and most trick-or-treaters are just looking for a good time.