Natalie McNally latest: A timeline of events of murdered pregnant woman stabbed to death
2 February 2023, 13:14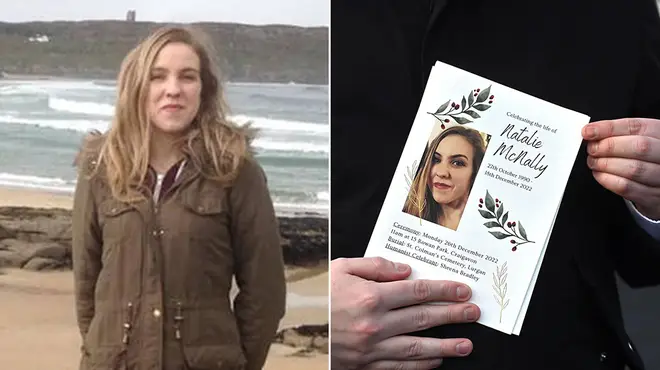 Who is Natalie McNally and who has been arrested for her murder? Here's the latest news and updates in the Northern Ireland case that's gripped the nation.
A man has been arrested and charged with the murder of 32 year old Natalie McNally who was stabbed to death in her own home on December 18, 2022.
Natalie, who was 15 weeks pregnant with a boy at the time, has been described as an "inspirational woman" and "remarkable" by her family.
Following her tragic death before Christmas, which happened in Silverwood Green in Lurgan, an outcry of support has stepped forward for her and her family which has led to marches and vigils being held in her memory.
Ms McNally's death caused an outcry over violence against women and girls and the march saw placards baring messages like "justice for Natalie" and "she was only at home" as protesters wore pink or blue clothes in her memory.
Related article: Nicola Bulley timeline: Everything that's happened so far in missing dog walker case
Related article: Man admits killing mother and daughter, 2, and burying their bodies under his floorboards - but denies raping a child
So what has happened in the Natalie McNally case? And has someone been arrested for her murder? Here's the timeline of events so far: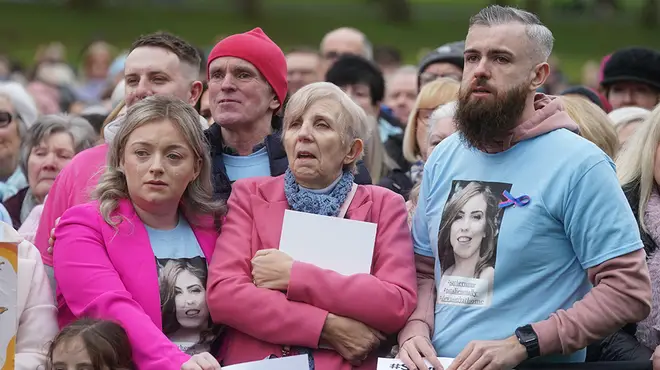 December 19
Emergency services were called to Natalie's home at 10pm in Silverwood Green, Lurgan.
Medics pronounced her dead at the scene and a man in his 30s is arrested on suspicion of murder.
CCTV footage from the 18th December, a day before she was found, has shown a man carrying a rucksack arriving onto her street at 20:52 and leaving at 21:30.
December 20
The suspect is released and police confirm they're treating her death as "suspicious" despite not yet revealing the cause.
December 21
Police confirm they are treating Ms McNally's death as a murder as she suffered several stab wounds, some defensive. The police also confirmed Natalie was 15 weeks pregnant.
A second suspect, a 32-year-old man, is arrested.
December 22
Police release CCTV footage of the man with a rucksack and the second suspect is released on bail.
December 26
Family and friends gathered for Natalie's funeral near her family home in Craigavon. She had a humanist ceremony at her parent's home.
Several hundred members of the public also gathered to see her coffin as they showed the family their support.
Her brother speaks out, expressing his grief and calling for an end to violence against women and girls.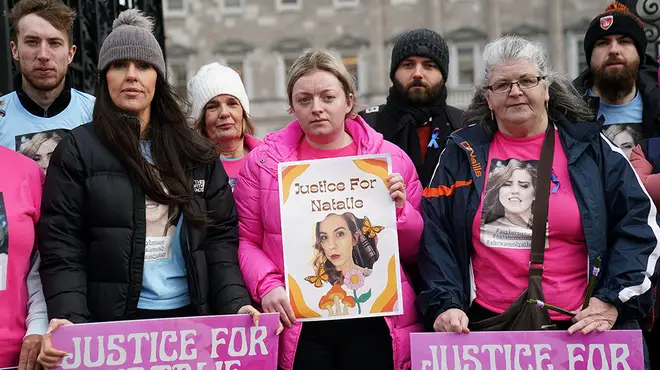 January 3
A vigil in memory of Natalie was held outside her home in Lurgan where they released pink and blue balloons.
Her family described her as an "absolute angel" and her brother Will said: "All the messages of support we've received from friends and family have been so comforting for the family and myself personally.
"The best, you couldn't ask for a better sister than Natalie - always there for you. If you wanted her you could always text her. She very much loved her family, loved her pets, her animals, her cats, her dogs.
"I was so proud of her activism, LGBT rights and women's rights - she was an absolute angel, I couldn't have wished for a better sister."
January 5
Police retrieve the weapon used to murder Natalie from her home and say they believe the suspect is unlikely to be a threat to other women.
They stated they believed Natalie knew her murderer, enough to let him into her home, and this was a targeted attack.
A silent vigil is held for her in Stormont.
January 13
Police announce they have made a third arrest - a 46-year-old man who was detained in South Belfast. This happened after they seized a car just days before.
January 14
The man is also released on bail "pending further enquiries".
January 18
Police launch a fresh appeal for information and witnesses, over four weeks after her murder.
Detective Chief Inspector Neil McGuinness said: "We have carried out an extensive investigation, in which we've already carried out hundreds of house-to-house enquiries and seized over 4,000 hours of CCTV footage.
"We previously released CCTV footage and our efforts to identify the man in this footage remain ongoing."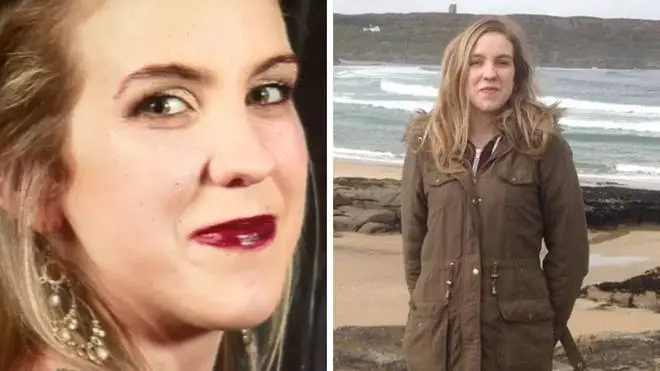 January 31
A man, 32, was rearrested on suspicion of Natalie's murder - the same suspect who was obtained by police the day after her murder and released with no further plans to investigate.
A police spokesperson said: "Detectives investigating the murder of Natalie McNally in Lurgan on December 18, 2022 have today, January 31, arrested a 32-year-old man in the Lisburn area.
"He was previously arrested on December 19. He has been taken to Musgrave Serious Crime Suite where he is currently being questioned by detectives."
February 2
The suspect has officially been charged with her murder and will attend Lisburn Magistrates Court on Thursday.