Who is Stormy Daniels and what is Donald Trump charged with? Accusations against the ex-president explained
31 March 2023, 09:07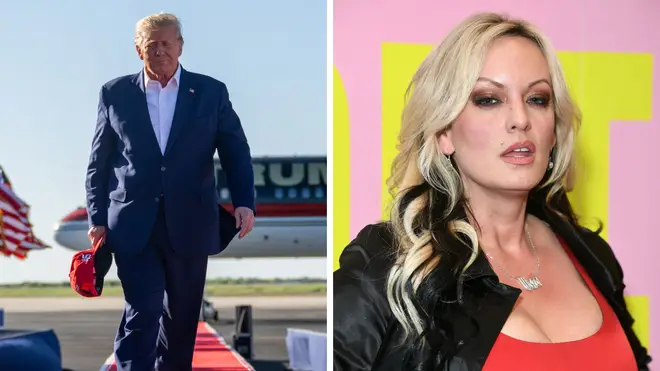 Donald Trump has been charged with a string of charges and faces a court appearance in New York next week.
It is a pivotal moment in US politics, with Mr Trump becoming the first ex-president to face criminal charges despite his bid to get elected back into the White House in 2024.
He is set to have his mugshot and fingerprints taken and appear in a court in New York on Tuesday.
At the centre of the case is a payment to Stormy Daniels, an adult film star, during the 2016 election campaign when he beat Hillary Clinton.
Here's why Mr Trump has been charged, and what happens next.
What has Donald Trump been charged with?
The full extent of all the charges have not been revealed. Reports in the US say more than two dozen have been lodged against him after a grand jury - a panel that approves charges - decided to indict him.
But prosecutors have spoken about a payment made to Stormy Daniels.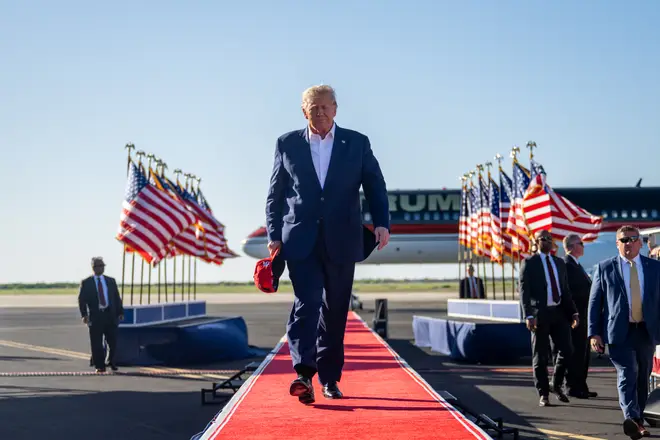 She had tried to sell her claims about an affair with Mr Trump in 2006 during the 2016 campaign.
Michael Cohen, who was Mr Trump's lawyer at the time, paid $130,000 for her to keep quiet about the claims.
That payment is not illegal, but Mr Trump then reimbursed Cohen with the cash and claimed it was for legal fees.
Prosecutors claim this amounts to falsification of business records, an offence in New York.
There are also questions over whether this alleged attepmt to hide the hush money could have breached elections laws because he did not want the electorate to know about Stormy Daniels' claims.
Read more: Donald Trump parties at Mar-a-Lago mansion just hours after being told he faces '30 charges' over Stormy Daniels money
Who is Stormy Daniels?
Ms Daniels - whose real name is Stephanie Clifford - is a prominent adult film actor, appearing in a number of videos.
The 44-year-old, who comes from Baton Rouge in Louisiana, claims she met Mr Trump at a celebrity golf tournament in Lake Tahoe.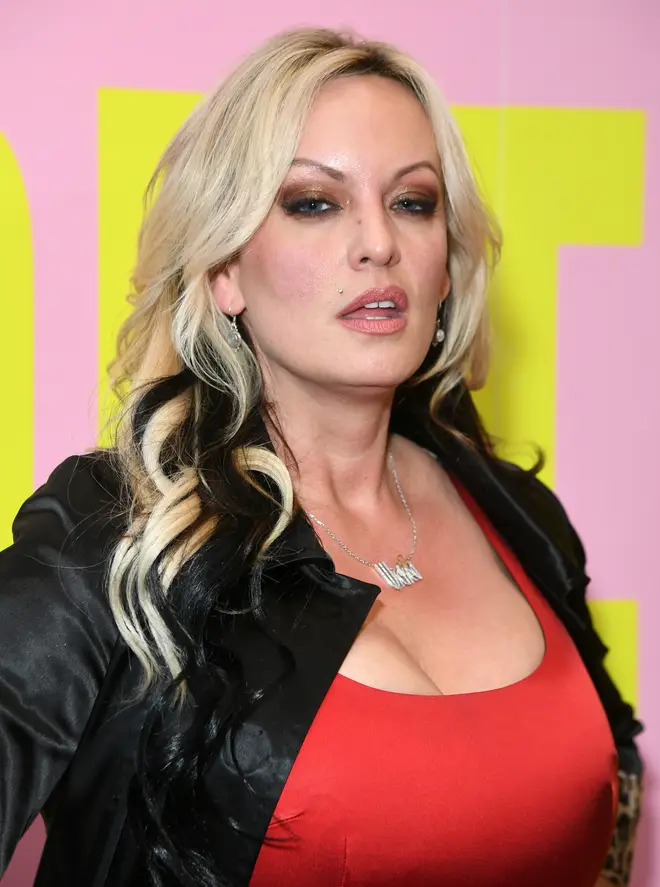 She says Mr Trump asked asked if she wanted to appear on his Celebrity Apprentice TV show, then the two had sex.
They spoke on the phone at time over the course of the year, but after she declined to have sex with him in the Beverly Hills Hotel in Los Angeles in 2007, he later told her he could not get her on the show, Ms Daniels claims.
She has since been embroiled in legal battles with Mr Trump and his team. His lawyers said he had not signed the disclosure agreement she was paid to sign, and would not enforce it.
What has Donald Trump said about his charges?
Mr Trump had predicted he would face arrest and has tried to convince supporters that they are politically motivated charges.
It has led to fears over how his supporters will react.
Read more: Donald Trump 'to appear in court on Tuesday' facing '30 charges' over hush money payment to porn star Stormy Daniels
Speaking on his own social media platform, Truth Social, Mr Trump said: "This is political persecution and election interference at the highest level in history.
"From the time I came down the golden escalator at Trump Tower, and even before I was sworn in as your president of the United States, the radical left Democrats - the enemy of the hard-working men and women of this country - have been engaged in a witch-hunt to destroy the Make America Great Again movement.
"You remember it just like I do: Russia, Russia, Russia; the Mueller Hoax; Ukraine, Ukraine, Ukraine; Impeachment Hoax 1; Impeachment Hoax 2; the illegal and unconstitutional Mar-a-Lago raid; and now this.
"The Democrats have lied, cheated and stolen in their obsession with trying to 'get Trump', but now they've done the unthinkable - indicting a completely innocent person in an act of blatant election interference.
"Never before in our nation's history has this been done.
"The Democrats have cheated countless times over the decades, including spying on my campaign, but weaponizing our justice system to punish a political opponent, who just so happens to be a president of the United States and by far the leading Republican candidate for president, has never happened before. Ever."
What happens next now Donald Trump has been charged?
Mr Trump's team is negotiating with authorities about how he will surrender ahead of a possible court appearance on Tuesday.
He will need to travel from Florida to New York to answer the charges.
Mr Trump maybe be able to go into court through a private entrance, instead of being paraded in front of the press.
He will be fingerprinted and have his mugshot taken – likely to be among the most iconic photos of the decade.
Mr Trump, who should be escorted by his Secret Service protection detail throughout, will be read his "Miranda" rights and be taken into a holding cell until he appears before a judge.
Then, the time of a trial and bail requirements will be arranged.
If he is convicted of a felony charge, he could face a spell in prison.
If he was convicted of any charges, he would not be barred from running for president – and it is even possible to serve in prison.
But the indictment and mugshot alone could be very damaging for his campaign.