'I wish we had more time': First Dates Hotel star tells of 'numbness' after daughter killed by dad in 'murder-suicide'
17 October 2023, 17:41 | Updated: 18 October 2023, 00:49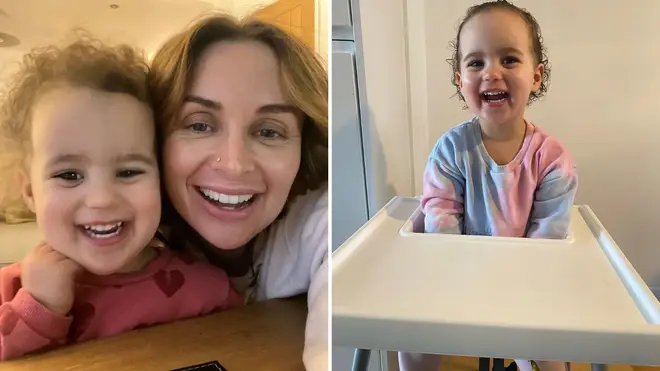 A First Dates Hotel star mother of a girl killed by her father in an apparent murder-suicide car crash has spoken of her "immense sadness".
Rachael Leader, 32, lost her two-year-old daughter Oria when her father Ashley drove into a lorry on a motorway four months ago.
She said how painful it was to see Oria's toys still scattered around, adding that there was "no escape" from her grief.
Ms Leader, from Leicestershire, said: "I always showed her how to speak to herself in the mirror by saying 'I am beautiful. I am strong. I am loved...
"I wish I had more time with her," she said in a Facebook post. "I really do. It's so cruel what's happened. And today I feel a lot of anger."
Read more: Wife, 69, killed in suspected murder-suicide 'had left husband for new man' before shooting
Read more: Girl killed in suspected murder-suicide alongside parents and brother 'had been missing from school for four days'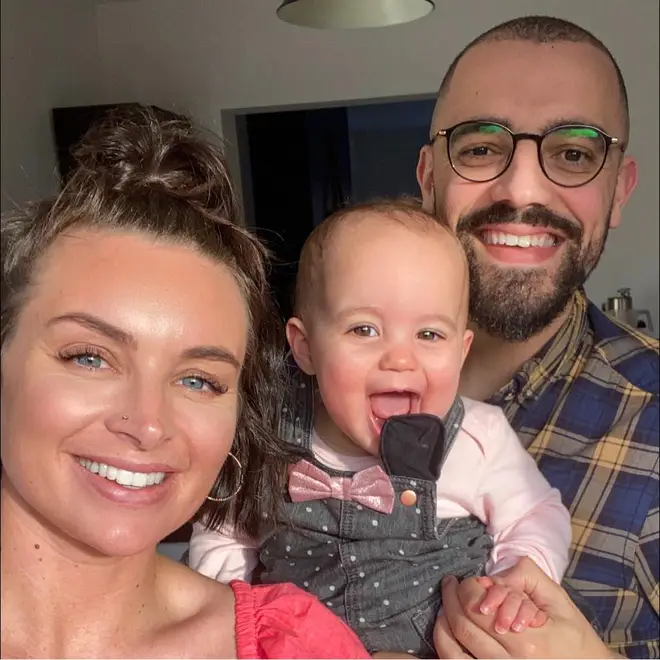 Ms Leader added that she didn't understand "how one could take their own child's life out of spite.
"And have planned it, weeks before. It's psychotic. I was invited on that trip but I declined because I already had plans…imagine if I'd have gone! Well, I don't think I'd be here to tell the tale to be honest with you."
Ms Leader said she would move her body to dispel the anger. "Shake it out, cry, do something that makes me feel happy.
"Anger is normal, it's just when it turns into resentment and bitterness that it weighs you down. So release it, harmlessly."
Oria died on June 18 in the crash, which took place on the way home from a seaside trip with her father.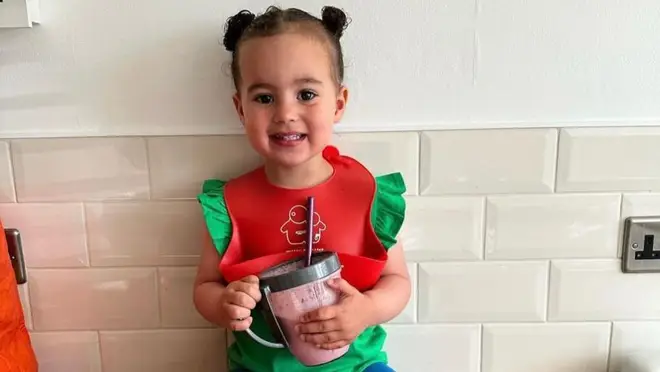 Police launched a murder investigation and said that they were not looking for anyone else in connection with the two deaths.
In the wake of the crash, she said: "My poor baby. You were taken from me by an evil force. A sick man, a man that I trusted with your life only for it be taken away by him in such a horrific way."
Ms Leader said later that "from seeing other two-year-olds, to passing her bedroom door every day, to seeing her toys in the same place at home. There's no escape."
She added: "I feel like I'm living in a dream and a nightmare all at once. I feel like Oria has gone away for a while, even though I know she hasn't."
Ms Leader said: "I feel shock and disbelief at what's happened. I feel immense sadness sometimes.
"I feel really numb and very introverted. I feel like going into a 'cave' and not interacting with a single soul.
"I feel everything and nothing at the same time. It's weird because I also feel other peoples' sorrow, for me."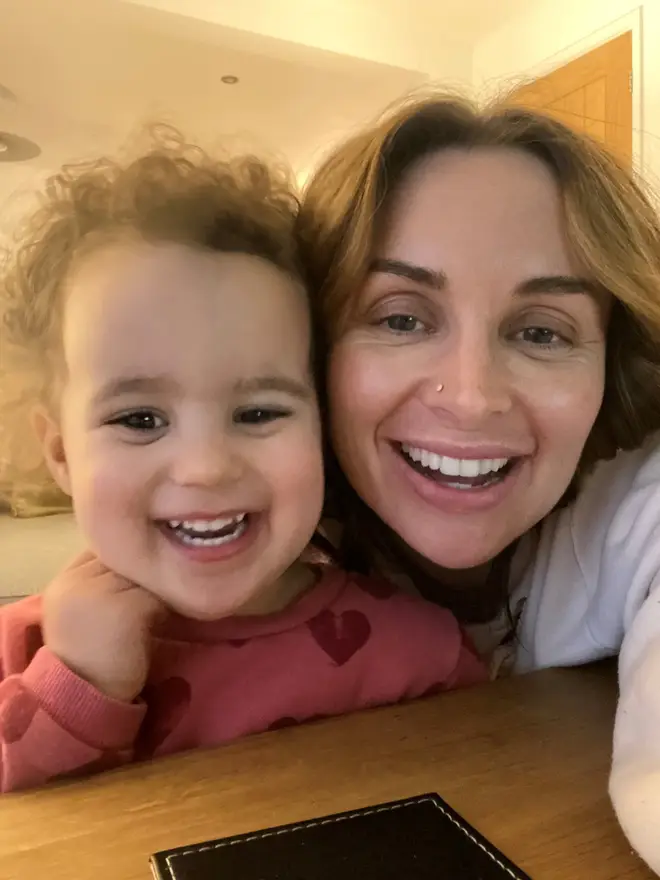 After the crash, Lincolnshire Police appealed for witnesses to the collision to come forward, adding: 'We have launched a murder investigation after a fatal collision between a lorry and a car in Anwick.
'Driver Ashley Henry, 35, and passenger Oria Henry, 2, from Leicester were travelling along Main Road in a Blue Nissan Quashqai when the incident took place at around 2.45pm on Sunday, 18 June.
'Both were pronounced dead at the scene. Our investigation into the incident continues but after careful consideration we can confirm we have begun a murder investigation into the death of two-year-old Oria.
'We are not looking for anyone else in connection with this incident but cannot provide further details at this time.
'Our thoughts remain with the family of those who lost their lives in this collision and specialist officers are supporting them at this difficult time.'