Germany bans unvaccinated from pubs and restaurants – and mandatory jabs could follow
2 December 2021, 13:51 | Updated: 2 December 2021, 15:09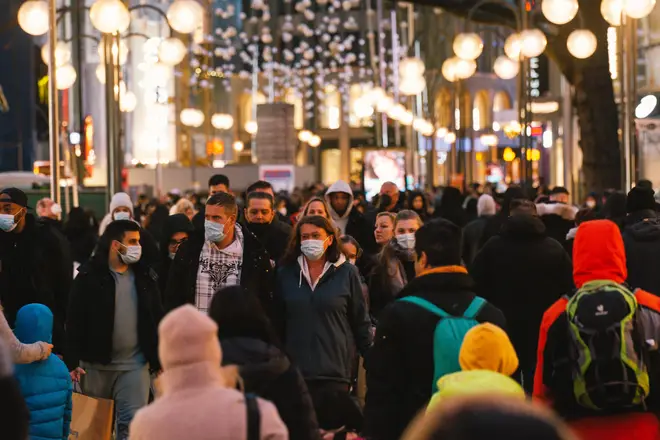 Sweeping restrictions have been imposed on unvaccinated people in Germany – with the prospect of mandatory vaccines next year.
Outgoing chancellor Angela Merkel announced today: "Culture and leisure nationwide will be open only to those who have been vaccinated or recovered."
The new restrictions, having been discussed between national and regional leaders this morning, will see unvaccinated people banned from public venues including restaurants, pubs, gyms, non-essential shops and certain events.
She added mandatory vaccines could be imposed from February, once it has been debated by the German parliament.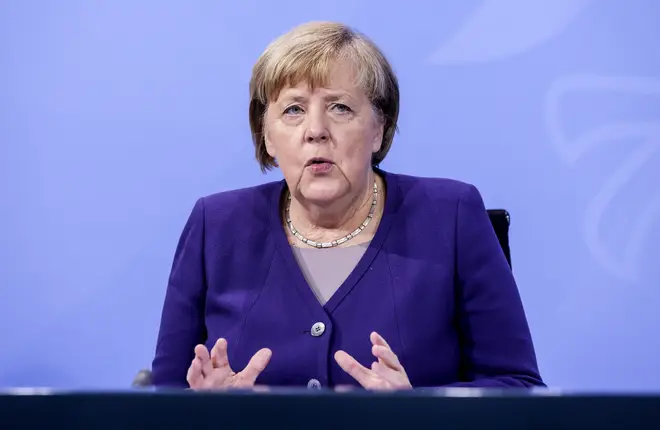 This follows comments earlier this week by incoming chancellor Olaf Scholz, who said he backs a general vaccine mandate.
According to Oxford University's Our World in Data website, 29 per cent of people remain unvaccinated in Germany.
The country has seen a massive spike in daily Covid cases, with a seven-day average of 58,134 recorded on Tuesday (30 November) – up from 19,119 on 1 November.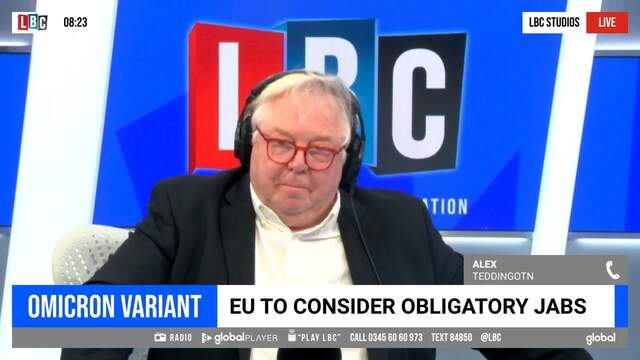 Caller reveals he sacked his anti-vax gardener
However, deaths currently remain relatively low compared to last winter, with a seven-day average of 289 recorded on Tuesday, compared to a pandemic peak of 894 on 13 January.
Ms Merkel said at a press conference of the new restrictions: "We have understood that the situation is very serious and that we want to take further measures in addition to those already taken.
"To do this, the fourth wave must be broken and this has not yet been achieved."