Grenfell families settle claims against building firms but say that justice will still be served
12 April 2023, 10:36 | Updated: 12 April 2023, 10:49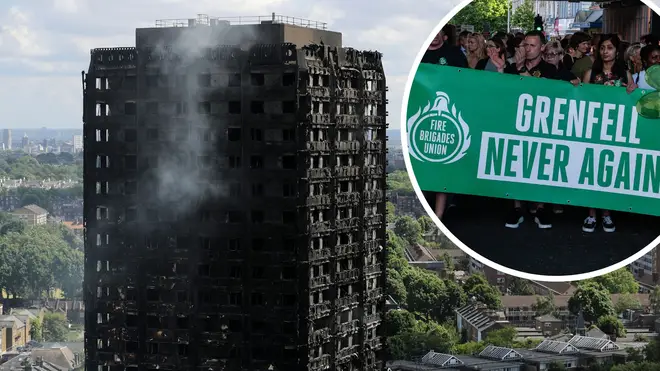 Families of those affected by the Grenfell Tower fire have settled a civil claim against building firms involved in the tower's construction.
More than 900 survivors, bereaved families and locals have agreed a monetary settlement relating to the 2017 blaze in Kensington, London.
The fire killed 72 people in June 2017 and led to a wide-ranging outcry over the use of combustible cladding on high-rise blocks.
The claim, which was brought by 14 legal firms representing those affected, was settled but the claimants stressed that the outcome should have no bearing on the ongoing public inquiry into the circumstances surrounding the fire.
The group also stressed that "the fight for justice continues" in relation to prosecutions over the fire - of which no criminal charges have currently been served.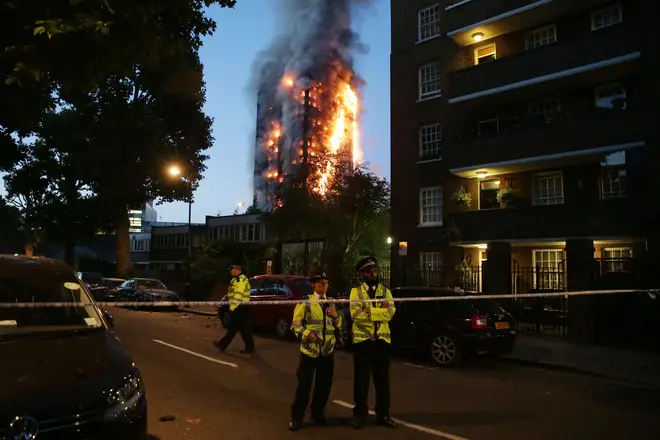 Read More: Five major housebuilders sign up to post-Grenfell cladding pledge
In a statement, the legal firms said: "The settlement is completely independent of, and has no impact upon, the ongoing public inquiry into the Grenfell Tower fire, which is due to publish its report in 2023, or the ongoing criminal investigation where it is anticipated that the Crown Prosecution Service will make a decision on whether to pursue criminal charges against those responsible for the fire after publication of the final Grenfell Tower Inquiry report.
"In those respects, the BSRs' [bereaved family members, survivors and local residents] fight for justice continues.
"Finally, it should be recognised that no amount of damages could ever be sufficient to properly compensate those affected by the fire."
A spokesman for Arconic, a building irm who was part of the claim, said: "Arconic continues to express its deepest sympathy to the Grenfell residents and their families, and appreciates the importance of this milestone for providing a resolution that lessens the delay and stress to claimants that would result from protracted legal proceedings."
A full inquiry into the fire, led by Sir Martin Moore-Bick, to establish exactly what led to the deadly blaze is due to report this year.
Earlier this year, Levelling Up Secretary Michael Gove admitted the Government must shoulder responsibility for the "faulty and ambiguous" guidance he says was exploited and led to the Grenfell tower fire.
Mr Gove said: "There was a system of regulation that was faulty. The government did not think hard enough, or police effectively enough, the whole system of building safety. Undoubtedly."
In January, he told The Sunday Times: "I believe that [the guidance] was so faulty and ambiguous that it allowed unscrupulous people to exploit a broken system in a way that led to tragedy."
Developers are going to be given a deadline of six weeks to sign a Government contract to fix any towers that are still deemed unsafe or face being banned from building new homes.